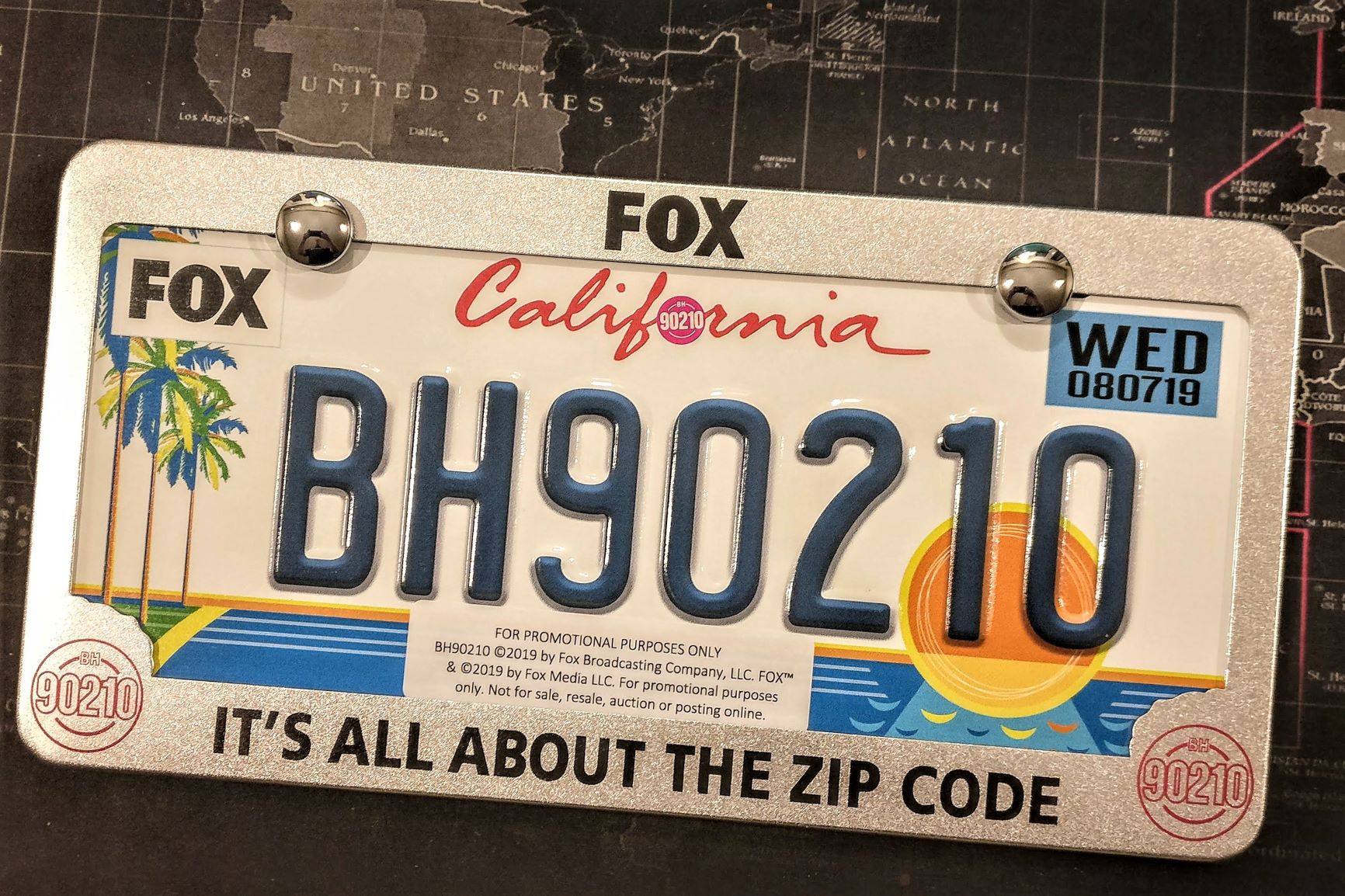 Do you have BH90210 fever? Are you starting to hear that so-'90s "DUH-NA-NA-NA, DUH NA-NA-NA" TV theme emanating from strange courier parcels?
Just in case some of us tried to put it out of our minds, Fox just mailed out BH90210 metal licence plates to to critics, suitable for 407 cruising. The series premieres on Fox and Global next Wednesday, Aug. 7 at 9 pm ET/PT.
Take it to the bank — the new BH90210 will be a huge hit. Especially the first new episode. What it is is a high school reunion, and everybody wants to see how these kids are holding up. The entire series should be brought to you by Restylane.
BH90210 reunites seven Beverly Hills, 90210 regulars, including Canada's Jason Priestley (Private Eyes). The cast members, however, are not playing their old characters from the high school drama. They're playing heightened versions of themselves. Think Episodes meets, well, 90210.
Apparently, two of the leads — Tori Spelling and Jennie Garth, above — were in on the creation of this series. Back in the day, Spelling's late father Aaron knew a thing or two about spinning TV hits.
One of the radio hosts at AM900 CHML, Scott Radley, asked me to weight in on BH90210 and the current TV trend to go back to the past to try and spin the future. The Brady Bunch offspring, now sixty-ish, are next on the nostalgia train with a new home reno reality series premiering in September.
Radley says he and his wife were in the San Fernando Valley a few months ago and drove by the actual house used in exterior scenes on The Brady Bunch, noting it is supposedly the second-most visited house in America next to the White House. It could very well be. Years ago somebody built a full scale replica of The Simpsons' house. Hey, I'd visit Pee-wee's Playhouse if somebody would build one.
Me and Scott talk about why some reboots work better than others. Murphy Brown, for example, was DOA last fall. CBC's Street Legal barely hit the streets. Even NBC is yanking their re-launch of Will & Grace before the next presidential election. If you've got 16 minutes you can listen to the whole scintillating radio blather here.