Friday, August 2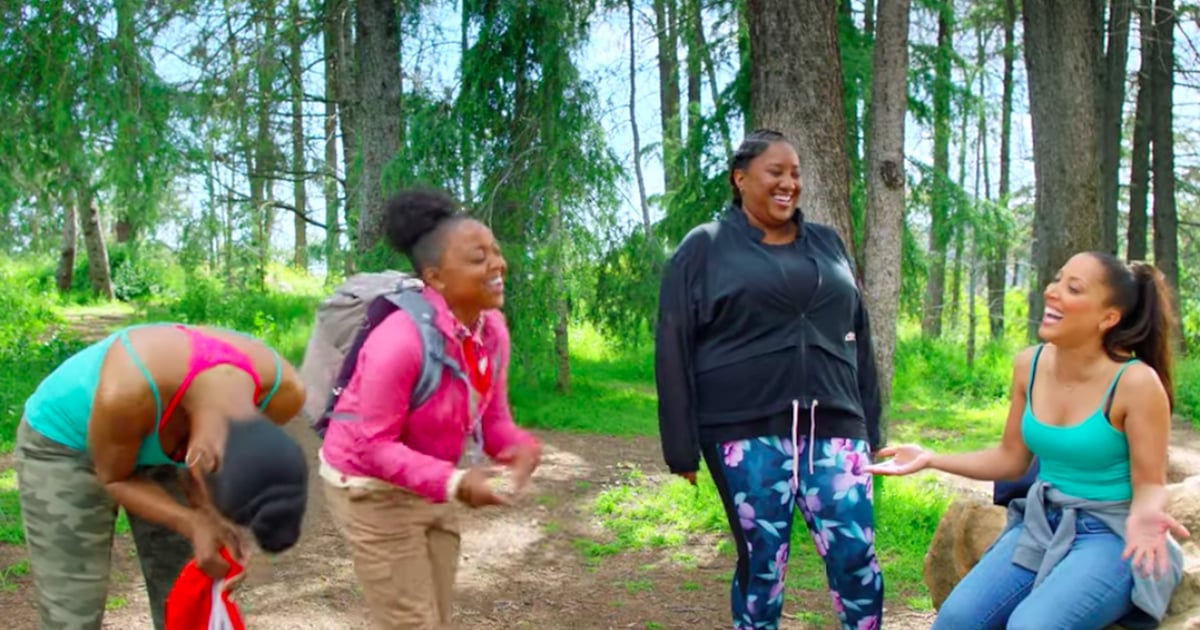 A Black Lady Sketch Show (HBO, Crave). Former Nightly Show with Larry Wilmore head writer Robin Thede leads the ensemble with Quinta Brunson, Gabrielle Dennis, and Ashley Nicole Black rounding out the central quartet Episode One: "Angela Bassett is the Baddest Bitch." Bassett, Wilmore, Gina Torres, Laverne Cox, David Alan Grier, and Yvette Nicole Brown are among the guests.
Tuesday Aug. 6
Woodstock: Three Days That Defined a Generation (PBS). This fascinating PBS documentary is no acid flashback. It tells the incredible story behind the festival. The event seemed doomed after the town council at the original site banned crowds larger than 5,000 people. That left the ragtag band behind the fest six weeks to find another field. A dairy farmer named Max Yasgur came to the rescue and the show went on – without enough toilets, food or protection from the intermittent rains. Nothing, however, could dampen the spirits of a generation bruised by war and assassination and wary of authority. As one audience member from the festival put it, "It was like visiting the world you were dreaming about if you were a young person."
Joni Mitchell wrote the song about Woodstock but she wasn't there. Her boyfriend Graham Nash was, however, along with David Crosby, Stephen Stills and Neil Young as was Jimi Hendrix, Joe Cocker, The Who, Creedence Clearwater Revival, Janis Joplin, The Grateful Dead, Joan Baez, Sly and the Family Stone, The Band and many others. Joining them were 400,000-plus looking for, as advertised, three days of peace and music.
Wednesday, Aug. 7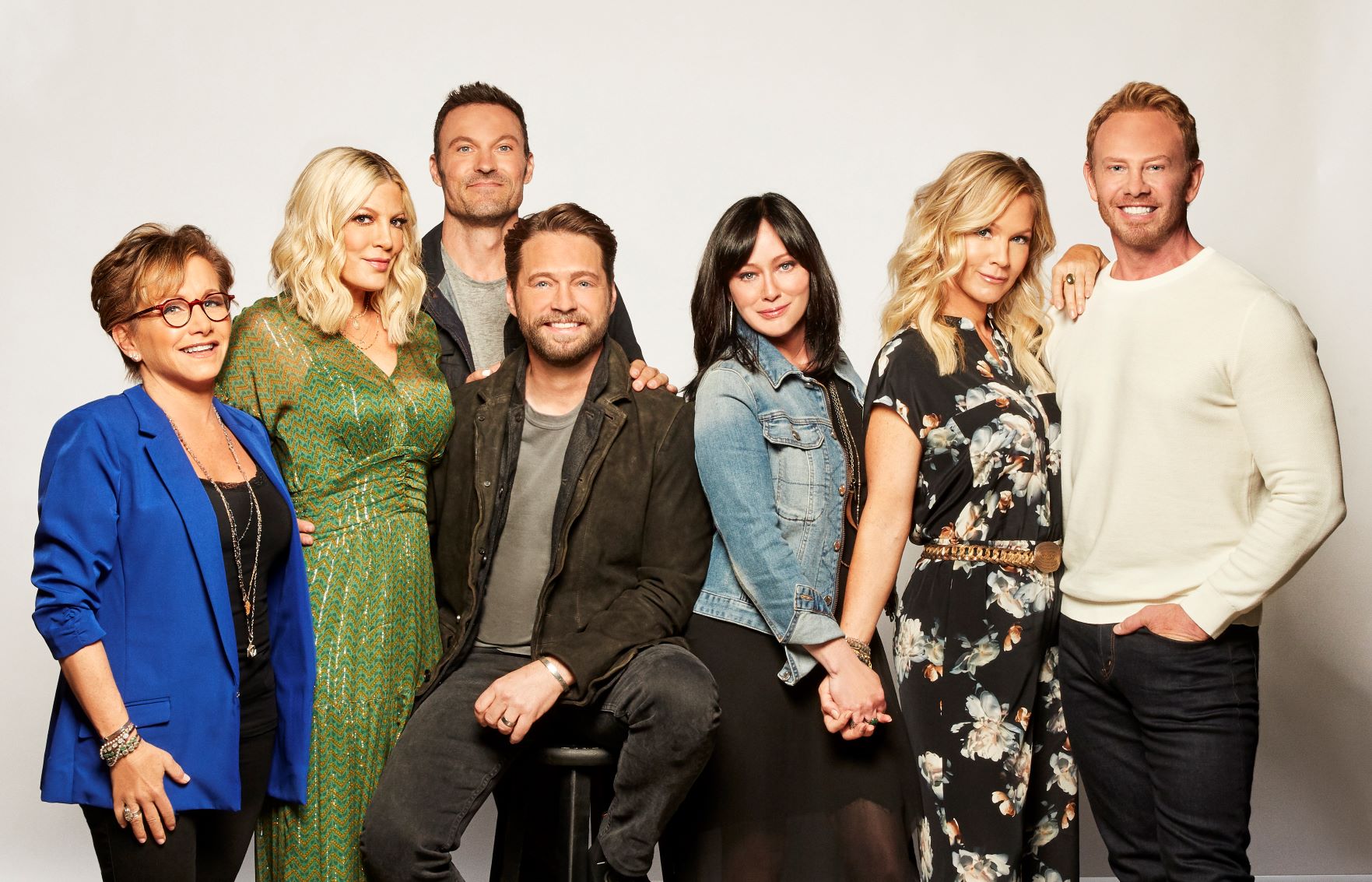 BH90210 (Fox and Global). Hard to believe but it has been 29 years since the original Beverly Hills, 90210 premiered. The teen angst soap opera turned all of its young stars into tabloid idols, none more so than Vancouver native Jason Priestley.
Priestley plays himself on this new reboot, which reunites him with fellow cast members Gabrielle Carteris, Shannen Doherty, Jennie Garth, Brian Austin Green, Tori Spelling and Ian Ziering. The original actors play heightened versions of themselves trying to revive the series (and their bank accounts).
The 49-year-old Priestley is not in any cash crunch. He's busy starring in and directing Private Eyes, the top-rated scripted series in Canada this summer. A fourth season is already in production.
Priestley owes his directing career to his old boss, Beverly Hills, 90210 creator and producer Aaron Spelling. The TV legend took a chance on the kid when Priestley was just 24. "I just kept bugging him to give me an episode to direct," says Priestley, who has gone on to direct several TV comedies, dramas, TV-movies and his own series' Call Me Fitz and Private Eyes.
Friday, Aug. 9
GLOW (Netflix). This comedy set in the '80s returns for a third season as the Gorgeous Ladies of Wrestling take their act to Las Vegas. Ha-larious.
Monday, Aug. 12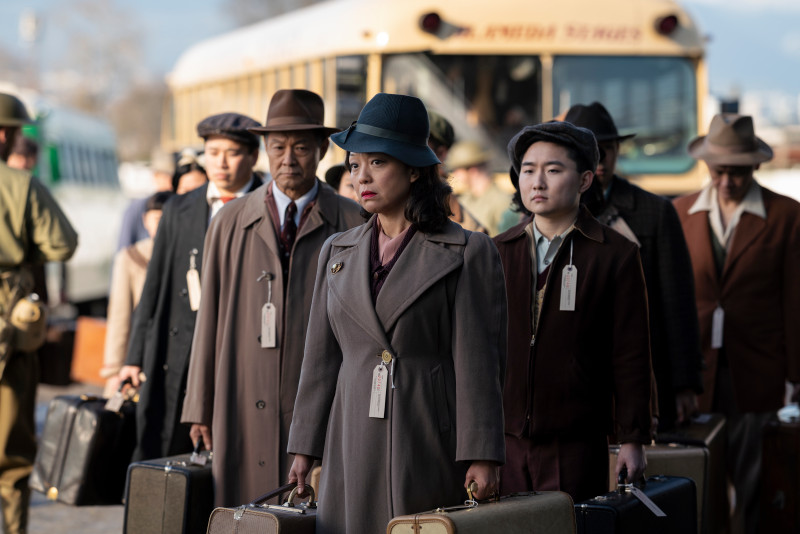 The Terror: Infamy (AMC). This historical horror anthology series returns with a new season focusing on Japanese Americans during WWII. Star Trek original George Takei — who was placed in an actual Japanese relocation camp as a child — is part of the rotating cast of stars.
Lodge 49 (AMC). Wyatt Russell (son of Kurt Russell and Goldie Hawn) returns for a second season of surf drama in this far out slice of psychological fiction.
Thursday, August 15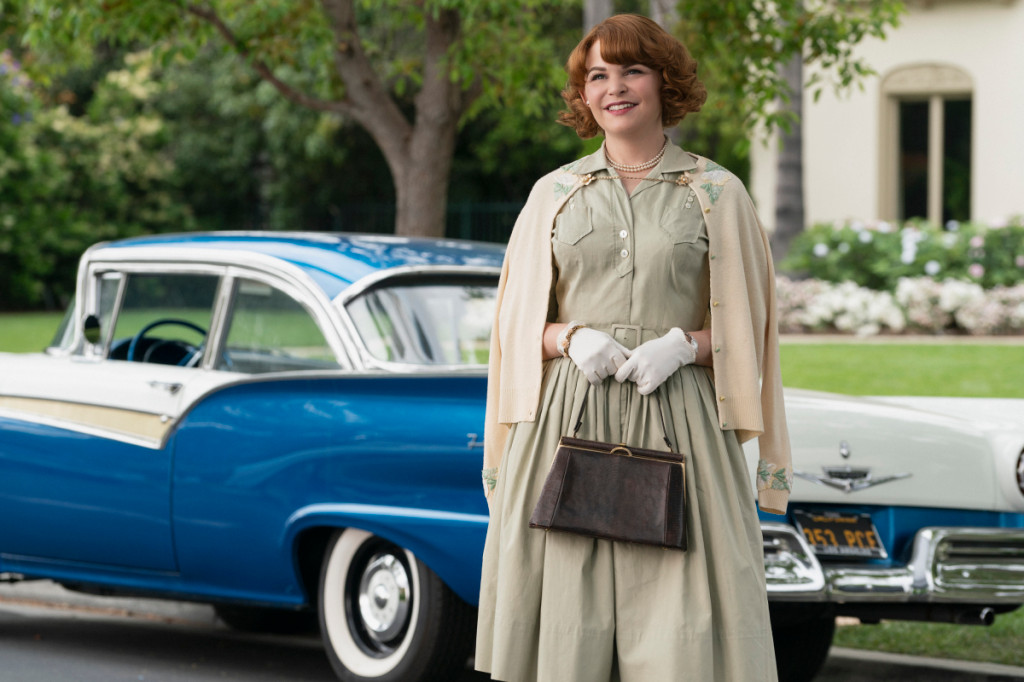 Why Women Kill (CBS All Access). Executive producer Marc Cherry (Desperate Housewives) returns with a series the follows three women whose lives are traced over disparate decades and how they each handle marital infidelity. Lucy Liu, Ginnifer Goodwin and Kirby Howell-Baptiste star with Jack Davenport, Reid Scott, and Alexandra Daddario in support.
Sunday, Aug. 18
The Righteous Gemstones (HBO). Danny McBride (Eastbound & Down) created and stars in this series about a family of televangelists. John Goodman and Adam Devine are also in on the dysfunctional fun.
Thursday, Aug. 22
CBC Docs POV: Never Too Old (;CBC). This is the story of 81-year-old Olive Bryanton. This ageless wonder champions other octogenarians while pursuing a PhD degree at the University of Prince Edward Island.
Sunday, Aug. 25
Hitsville: The Making of Motown (Showtime). This Detroit-based record company set the beat in the '60s and '70s with a string of hits from Stevie Wonder, Marvin Gaye, Smokey Robinson and The Supremes.
The Affair (Showtime, Crave). Returns for a sixth and final season. Or is it fifth? How long has this affair lasted??
On Becoming a God in Central Florida (Showtime, Crave). Kristen Dunst (above) stars as a water park employee who schemes her way to the top of a cultish, red, white and blue merchandise conglomerate in this dark comedy that is set in the '90s. George Clooney is among the executive producers.
Wednesday, Aug. 28
Magical Land of Oz (PBS). Nothing to do with the classic MGM film about Dorothy and the wizard – this series explores the land down under, Australia, including its many natural and unique species of wild life.
Jay Leno's Garage (CNBC). The fifth season features more vintage roadsters from the former Tonight Show host's enormous car collection.
Friday, Aug. 30
Carnival Row (Amazon Prime Video). Orlando Bloom and Cara Delevingne (above) star in this drama about mythical creatures fighting for survival and dignity as immigrants among the less tolerant human population. Hmn, no parallels to today's world, right?
Big Family: The Story of Bluegrass Music (PBS). Ed Helms narrates this salute to over 50 bluegrass music legends, from Bill Monroe to Ricky Skaggs.