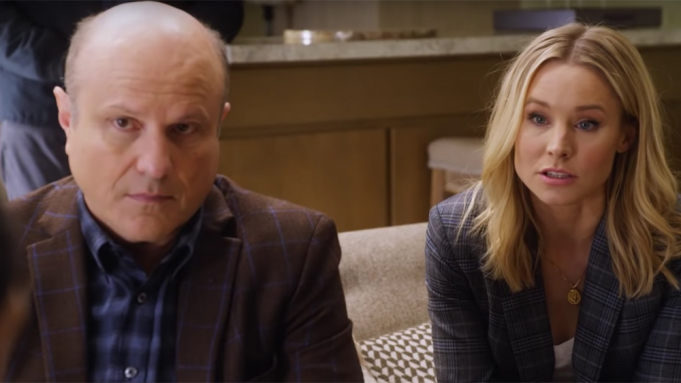 It was great catching up on the phone last month with one of the good guys : Enrico Colantoni. The Toronto-born actor, who starred for six seasons on CTV's Flashpoint, is back this month on the show that will not die — Veronica Mars. The new episodes are available for streaming now at Hulu in the States and on Crave in Canada.
Veronica Mars, of course, is about a southern California high school and later college student (Kristen Bell) who moonlights as a private eye under the tutelage of her protective father, Keith Mars (Colantoni).
The reboot is being framed as the fourth season of the series but there has been 12 years, one crowd-funded feature film, a Web spin-off and two children (born to lead actress Kristen Bell and her husband Dax Sheppard) since the WB series was first cancelled in 2007.
As the new season begins, we notice Keith Mars is still limping around with a cane, never fully recovered from the serious car accident that occured in the Veronica Mars movie released in 2014.
The cane was creator/executive producer Rob Thomas' idea, but Colantoni did not object to it. In fact, it was just what the doctor ordered.
What follows is a story that is just so damn Canadian it should be sponsored by Tim Hortons: Colantoni was in Vaughan, Ont., a suburb north of Toronto. A friend called inviting him to play ball hockey.
"This was a whole bunch of old guys in a gym," explains the actor, who went to Henry Carr, a hockey-mad high school in the west end of Toronto. "I hadn't played since I was a kid. It was like a three hour game. I was not going to show any sign of weakness."
The 56-year-old actor overdid it, felt something snap and figured he'd pulled a groin muscle. "I played through whatever it was, but I never recovered from that game."
This was in April of last year. As luck would have it, Rob Thomas called him that summer with news that the new season of Veronica Mars was a go. "He told me he was thinking of giving Keith Mars a cane," says Colantoni. "I thought, 'Fantastic. Please give me a cane. That will stop me from having to run up any flight of stairs.'"
Meanwhile, Colantoni goes to the doctor and is told it isn't a groin pull — it was his hip. When it came time to shoot the eight new episodes in Los Angeles, "I used that cane like I really needed a cane," he says. "When you see me limp it got progressively more real.
"Kristen would call me out on it," he says. "'That cane is so f—ing you up!' she would say. It was true. I relied on it so much my whole body started to shift after four or five months. My hip got worse and worse to the point where, by the end of the series, I really needed a hip replacement. So Keith and I both share that."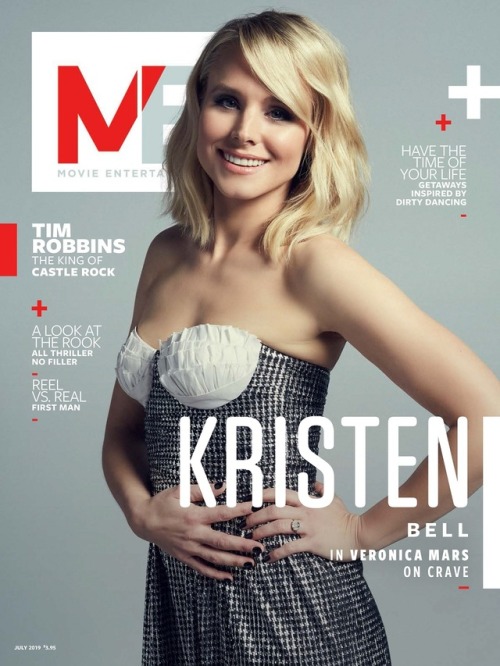 Colantoni was eight weeks into his recovery when we spoke on the phone. "Isn't it funny how art imitates life?" he said. "I'm not that good of an actor where I could have faked a bad hip. I actually had to create a bad hip."
Colantoni is a very good actor, as you can see on the new season of Veronica Mars. Read more about the latest incarnation of the series here or in the pages of the July issue of Movie Entertainment magazine.