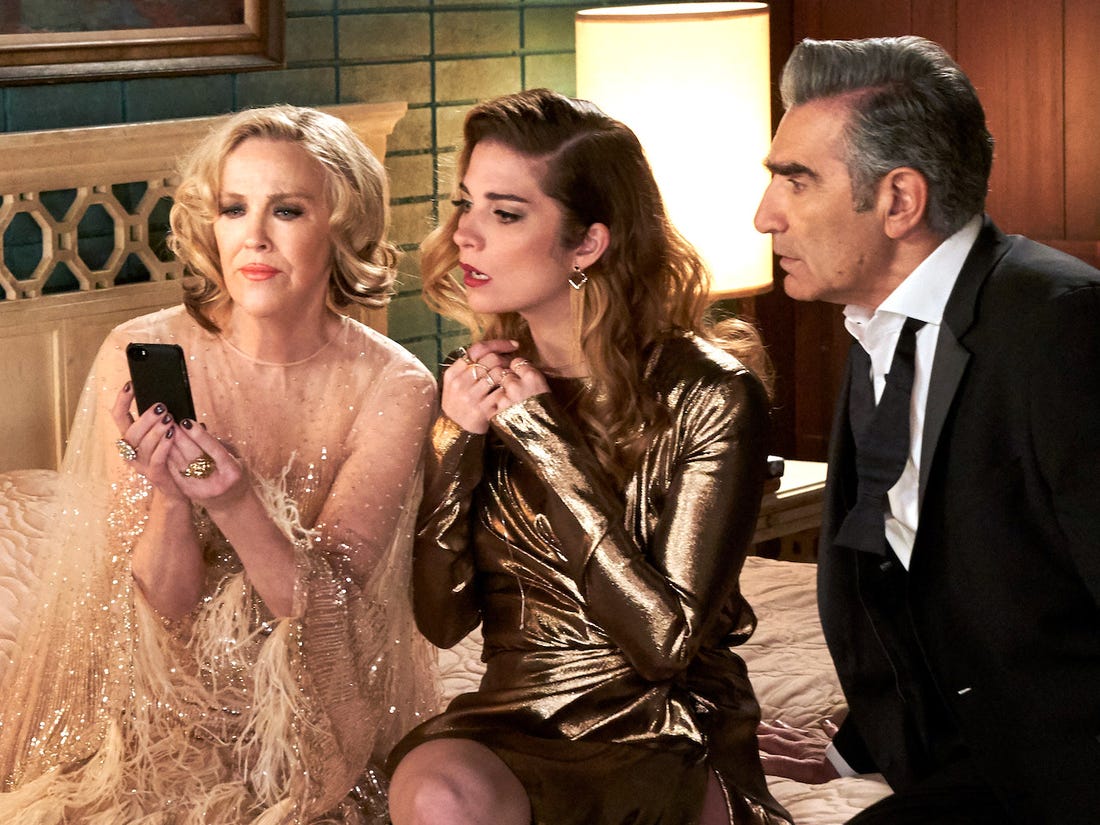 More Canadians are turning back live as Schitt's Creek heads towards its final episode next Tuesday night.
The six-year-old sitcom drew 640,000 this Tuesday in overnight estimates. This series does extremely well in Live+7 totals, so that live head start may be enough to vault it over the million mark once the Numeris Top-30 totals are tabulated in over a week.
Also Tuesday at CBC, Kim's Convenience — just renewed for another two seasons (which will bring it to six) — drew 574,000 Tuesday night in overnight estimates. Still Standing did 373,000, with Workin' Moms stalled at 247,000. CBC's The National newscast was clocked at 467,000. Earlier in the evening Coronation Street (436,000) and Family Feud (341,000) were down slightly. Feud is now in reruns.
On the competing private Canadian networks, Global has its usual big Tuesday night with US import dramas leading the way. Old reliable NCIS drew an estimated 1,531,000, followed by FBI (1,414,000) and FBI: Most Wanted (1,115,000). Global National at 6:30 p.m. did 884,000. The Late Show with Stephen Colbert saw 362,000 estimated viewers at 11:35.
In prime, with simulcasts such as The Conners in repeats, CTV has a soft night with a two-hour repeat of a David Foster music special (445,000) followed by the new import drama For Life (502,000). Their early, supper hour CTV Evening News, however, drew a massive 2,264,000 as viewers scrambled for COVID-19 updates. The CTV National News at 11 p.m. drew an estimated 1,471,000. Over a million viewers stuck around for the late local news, driving numbers up for The Daily Show with Trevor Noah (511,000). Compare that to what CTV2 draws for the once mighty Tonight Show starring Jimmy Fallon (104,000).
The CBC News Network hit a high of 387,000 with their early look at The National at 9 p.m. At the same hour in Canada, CNN peaked at 481,000 estimated viewers for Cuomo in Prime.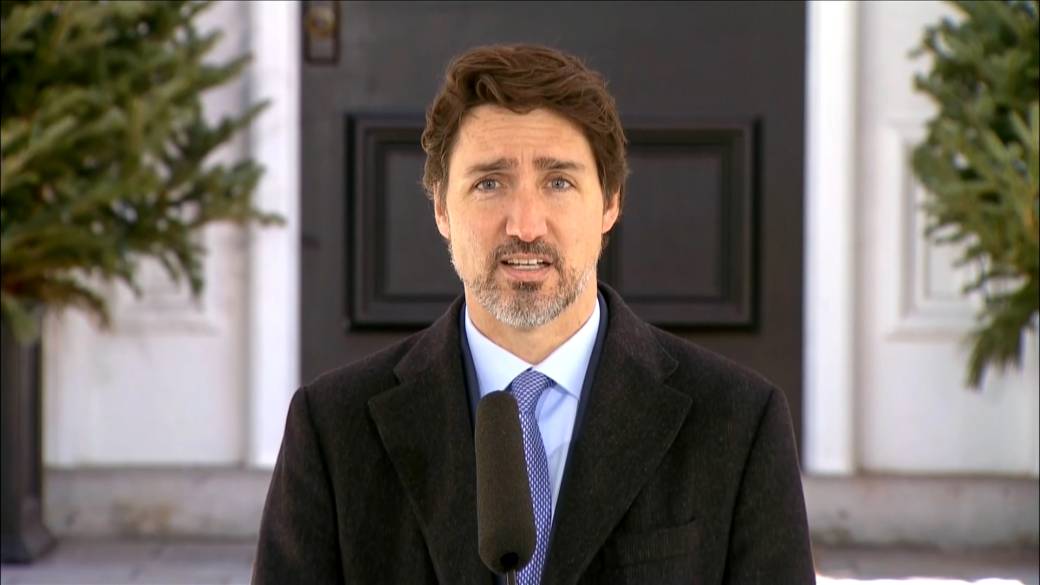 The PM's 11 a.m. virus reports continue to be a big daytime draw. The estimates went 493,000 on CBC News Network, 456,000 on CTV, 302,000 on CTV News Channel, 301,000 on Global and 119,000 on CBC's main network.
Other random Tuesday numbers: Sportsnet National saw an estimated 199,000 tune in for a "Raptors Rewind" back to last spring's playoffs against Philly. Drawing an estimated 597,000 during the dinner hour? What is Jeopardy on Yes TV.