Well, we got through another month. Hell, these guys were in isolation for six seasons. Here's how to get through the next 30 days:
Wednesday, April 1
Diggstown (CBC) Season and, judging by the ratings, likely series finale.
Big Brother Canada (Global). Due to COVID-19, this eighth edition of the ultimate isolation reality show is getting shut down tonight with no top prize awarded. April Fools, house guests!
David Blaine: The Magic Way (ABC). The famous stunt magician will make everyone on the streets of the world disappear.
Thursday, April 2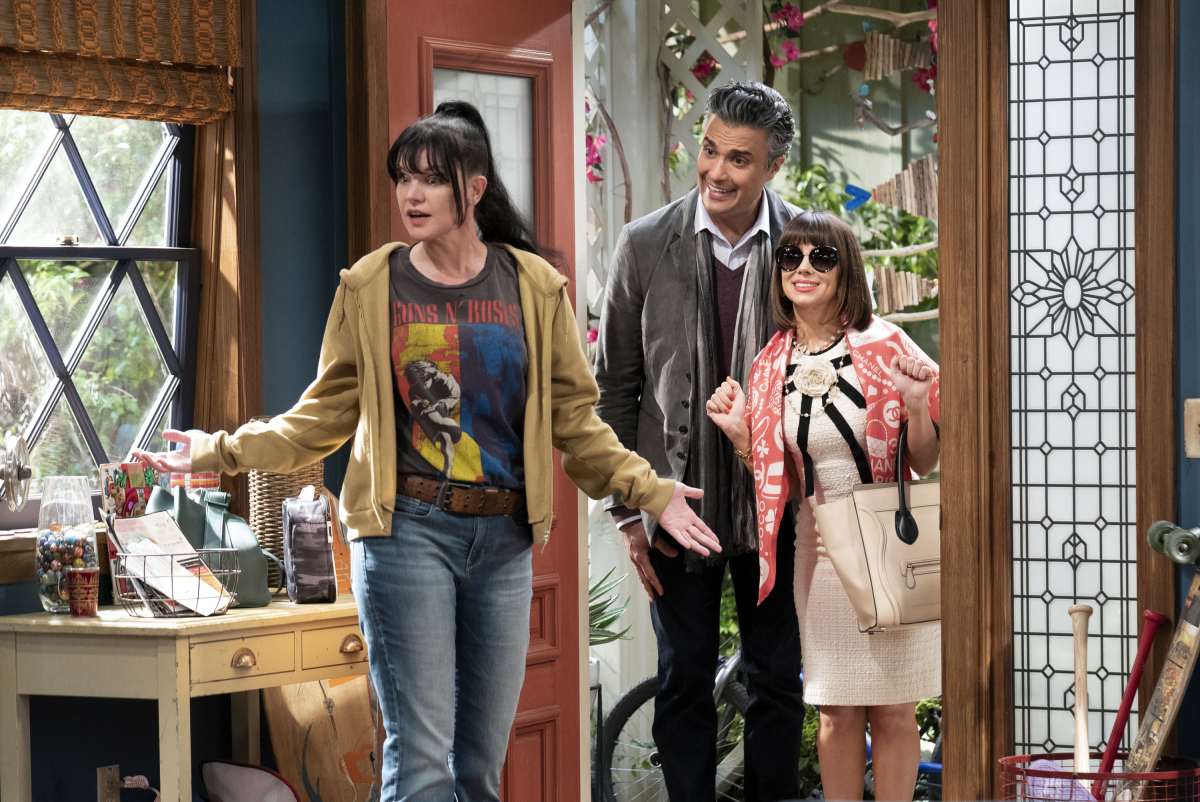 Broke (CBS). A wealthy trust fund baby (Jaime Camil from Jane the Virgin) is cut off and forced to move in with his estranged sister (NCIS's Pauley Perrette). From one of the Will & Grace producers.
How to Get Away With Murder (ABC). Returns. HOW is it still on??
Man With a Plan (CBS). No plan needed; nothing gets canceled this season.
Friday, April 3
Coffee & Kareem (Netflix). In order to nab a Drug Lord, a Detroit cop pairs up with an 11-year-old. What is this, 1976? Ed Helms, Taraji P. Henson, and Betty Gilpin star.
Hey Lady! (CBC). That hilarious CBC Gem series of shorts I raved about here earlier? With Jayne Eastwood as a salty senior who terrorizes her children and says whatever she wants? CBC has scheduled it Friday in two half-hour slots. It is to laff.
Home Before Dark (Apple TV+). Based on a true story: an 11-yer-old girl (Brooklyn Prince) digs up a cold case in a small town, one her dad (Jim Sturgess) helped cover up. The 10-episode series has already been renewed for a 2nd season.
Tales From the Loop (Amazon Prime Video). The Loop is a machine that can unlock the mysteries of the universe and make the impossible happen. Could we ever use this sucker now. The sci-fi series stars Rebecca Hall, Paul Schneider, and Jonathan Pryce.
Sunday, April 5
World on Fire (PBS). Set during WWII, this seven-episode UK production stars Hunt, Sean Bean and Lesley Manville .
Monday, April 6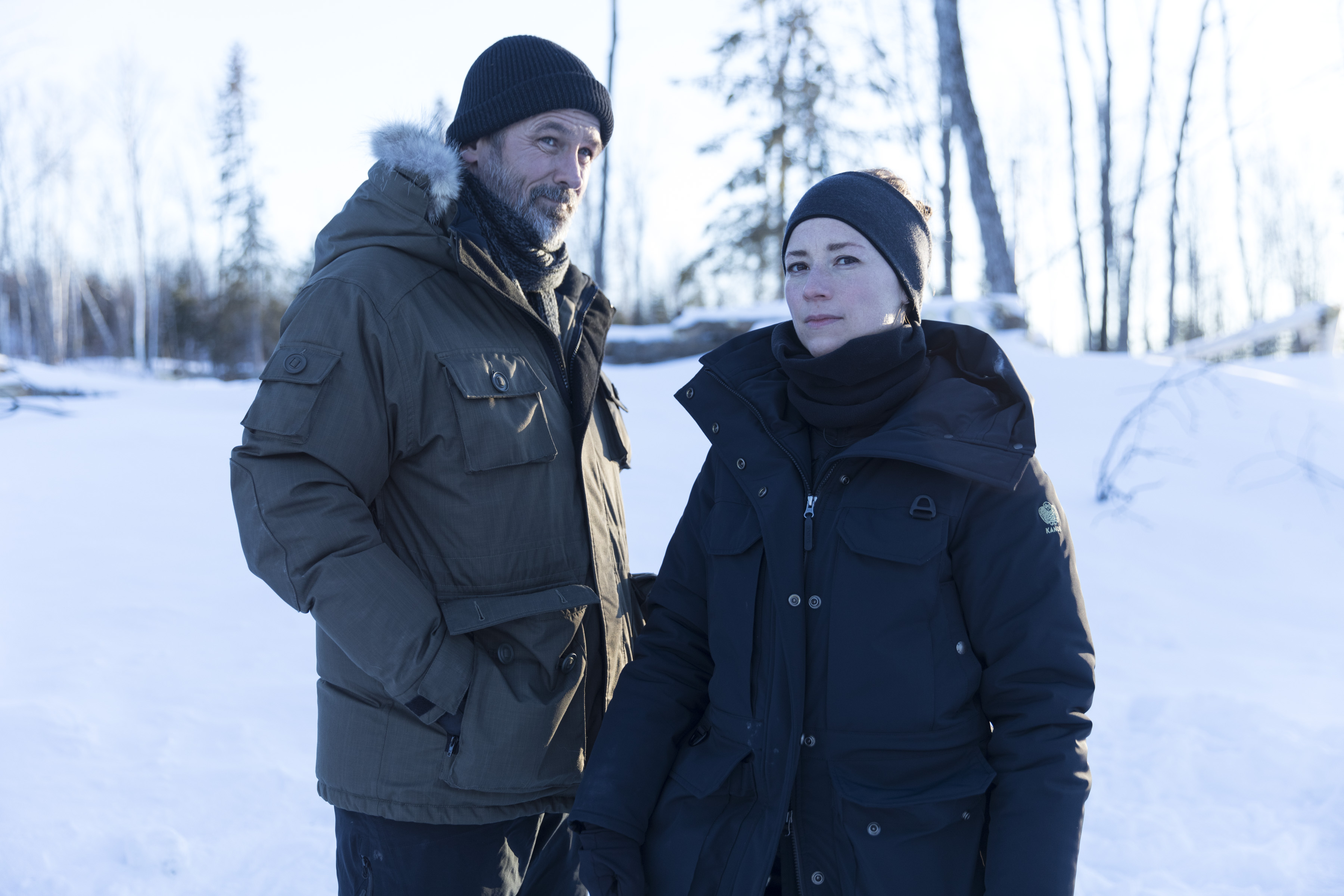 Cardinal (CTV). This icy-good drama, set in northern Ontario, returns for a fourth and final season with Canadian Screen Award winners Billy Campbell and Karine Vanasse back for one last police investigation.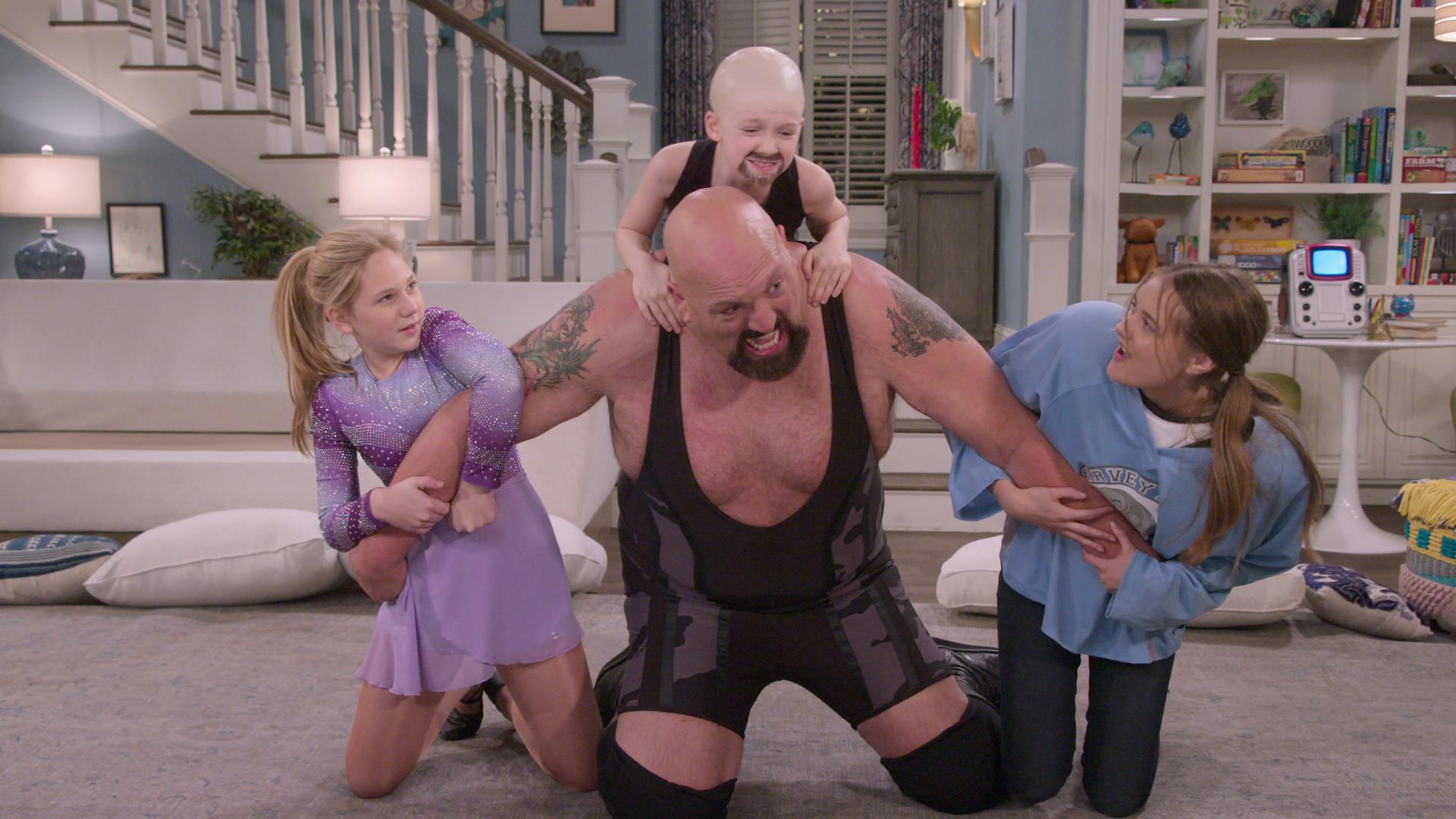 The Big Show Show (Netflix). WWE wrestler The Big Show (Paul Wright) plays an ex-wrestler attempting to not body-slam his wife and three kids in retirement in Florida.
Tuesday, April 7
Schitt's Creek (CBC/Pop). The award-winning comedy signs off after six seasons. Followed by "Best Wishes, Warmest Regards: A Schitt's Creek Farewell."
Wednesday, April 8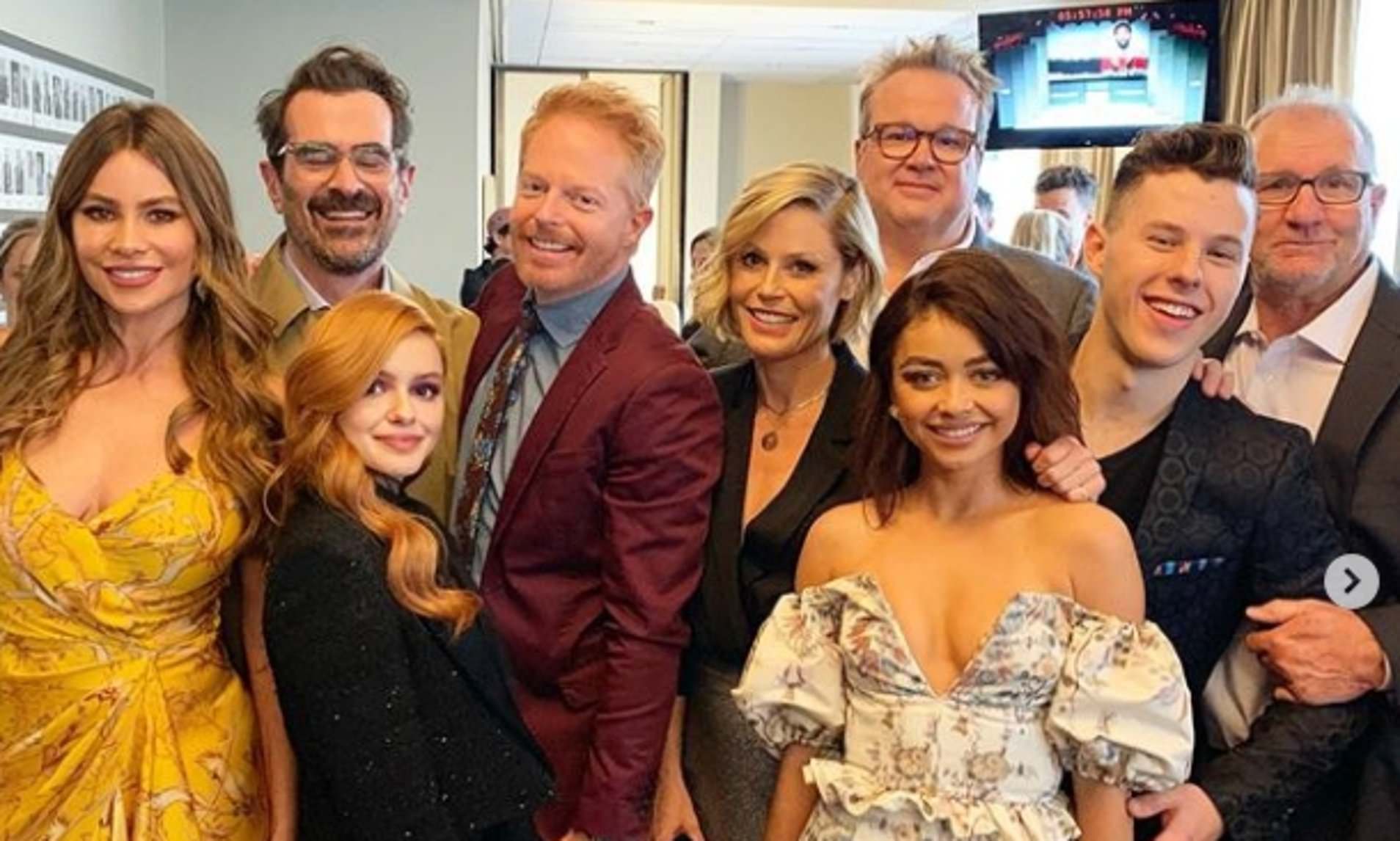 Modern Family (ABC, Global). Another long running sitcom waves goodbye after 11 seasons. It too gets a "Farewell" after show special.
Who Wants to be a Millionaire? (ABC). Jimmy Kimmel hosts this revival of the game show that made, "Final answer?" a catch phrase 20 years ago. This will be a celebrity edition.
Friday, April 10
Brews Brothers (Netflix). Real life brothers A Jeff Schaffer (The League) and Greg Schaffer (That '70s Show) play brothers who team up to run a brewery.
Sunday, April 12
Biography (A&E). The network has two documentary specials planned for this night, profiling Dolly Parton and Willie Nelson. Dolly
Killing Eve (AMC/BBC America). The third season premiere has been bumped up two weeks with a new showrunner and several cast additions.
Run (HBO/Crave). This rom-com, produced by Fleabag's Phoebe Waller-Bridge, stars Merritt Wever (Nurse Jackie) as a bored suburbanite who ditches her family when she acts on a surprise text from a one-time college sweetheart. What could possibly go wrong?
Monday, April 13
The Bachelor: Listen to Your Heart (ABC/Citytv). Twenty singles sing to each other on music-related dates. There's a reason they don't call this listen to your head.
Top Chef Canada (Food Network). New season premere.
The Baker and the Beauty (ABC). A Miami-set romance between a Cuban-American Lucy Riccardo. If only.
Biography (A&E). Two more country music stars are profiled: the late Kenny Rogers and Merle Haggard.
Tuesday, April 14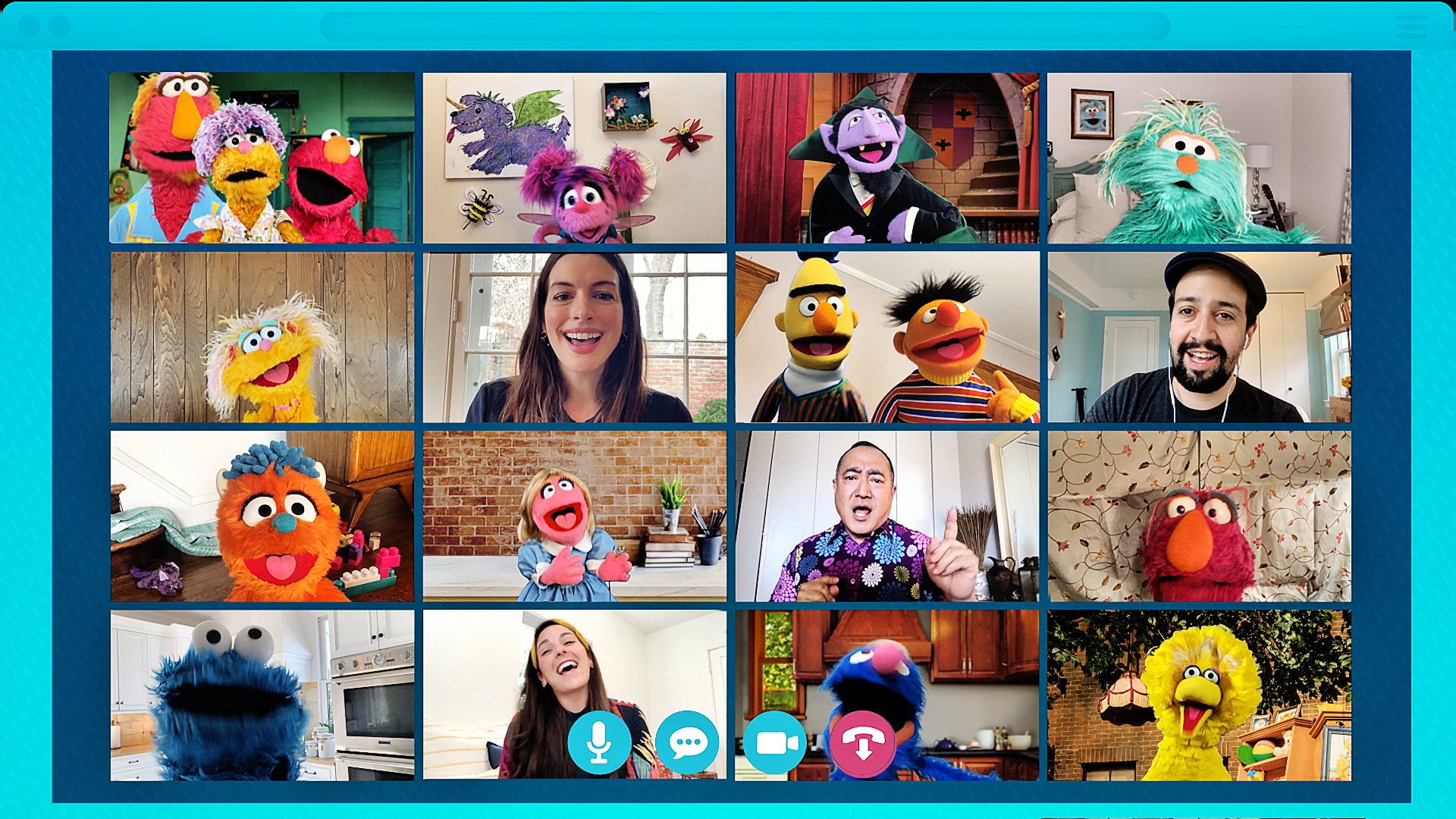 Sesame Street: Elmo's Playdate (HBO, Crave, PBS; TBS, TNT, truTV, Cartoon Network, Boomerang). Elmo, Cookie Monster and the rest of the Sesame Street gang helps kids cope with cosial distancing. Features celebrity guests Lin-Manuel Miranda, Anne Hathaway and Tracee Ellis Ross.
Chris D'Elia: No Pain (Netflix). Stand-up comedy special.
Wednesday, April 15
American Housewife (ABC). It's back. We don't know why.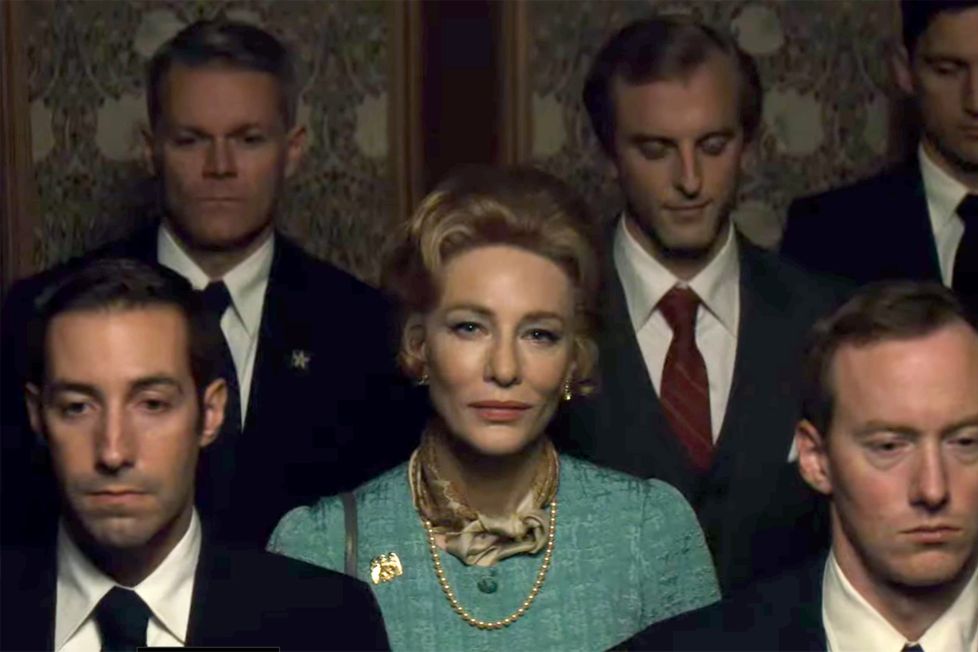 Mrs. America (Hulu). Cate Blanchett stars as a conservative activist on the wrong side of history in this nine-part miniseries about the 1970s campaign to ratify the Equal Rights Amendment. An all-star supporting cast, including Sarah Paulson, Elizabeth Banks, Rose Byrne, Margo Martindale, John Slattery, Tracey Ullman, Niecy Nash, and Jeanne Tripplehorn.
What We Do in the Shadows (FX). Mark Hamill and Haley Joel Osment guest star in season two.
Friday, April 17
#blackAF (Netflix). Kenya Barris, the creator of Blask-ish, stars in the new series along with Rashida Jones. The title alone is #funnyAF.
Home (Apple TV+). A series about cool houses. For this they want subscriptions?
Saturday, April 18
Night of Too Many Stars: America Unites for Autism Programs (HBO). Another all-star benefit hosted by Jon Stewart. Performers include Amy Schumer, Zach Galifianakis, Sarah Silverman, Larry David, John Oliver, Rob Riggle, and The Roots.
Sunday, April 19
Junior Chef Showdown (Food). Premieres. Hey you kids — stay out of that Jell-O tree!
Monday, April 20
Cooked With Cannabis (Netflix). Pro chefs are asked to whip up three-course meals from cannabis products. Brings new meaning to the phrase, "Is the pot on?" No accident this is launching on 4/20.
Tuesday, April 21
Let's Go Crazy: The Grammy Salute to Prince (CBS). The Foo Fighters, Earth, Wind & FIre, Beck and Alicia Keyes all go back and party like it's 1999.
Middleditch & Schwartz (Netflix). Comic performers Thomas Middleditch (Silicon Valley) and Ben Schwartz (House of Lies) are filmed doing improv shtick in performance in New York.
Wednesday, April 22
Born Wild: Earth Day Live (Nat Geo). This year: Earth celebrates the end of oil.
Thursday, April 23
2020 NFL Draft (ABC). The NFL celebrates its special immunity from all virus's with a live roll call of names of people who are isolating at home.
Will & Grace (NBC, Global). Final episode. This time we mean it. Followed by a retrospective special.
Friday, April 24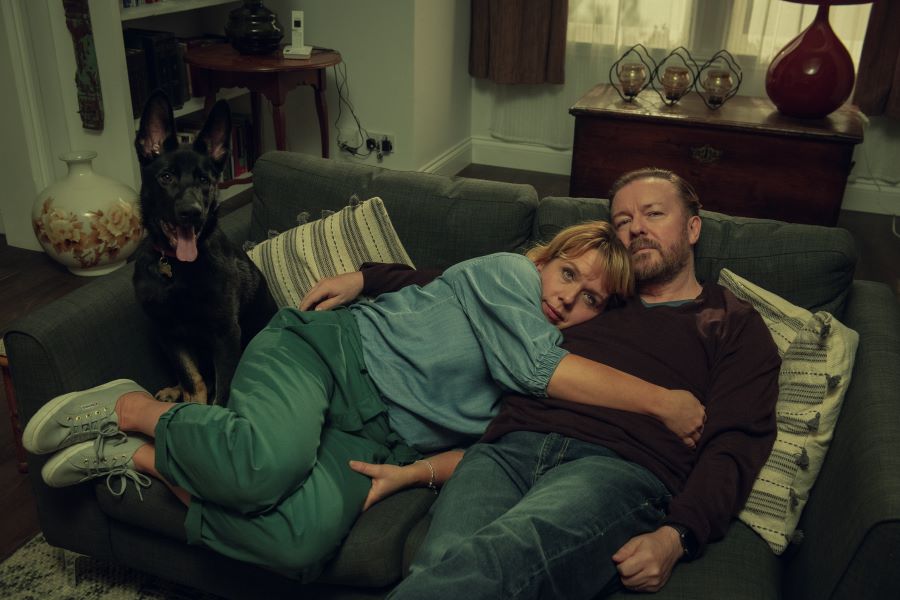 After Life (Netflix). Season two of Ricky Gervais's black comedy about a man soldiering on without his wife but with their dog. One of the best comedies from last season in my humble opinion.
Beastie Boys Story ( Apple TV+). Music doc looks at these cheeky rappers, as directed by Spike Jonze.
Defending Jacob (Apple TV+). A limited series adaptation of the William Landay novel about a prosecutor father whose son is accused of murder. Chris Evans, Michelle Dockery (Downton Abbey), and Jaeden Martell star.
Saturday, April 25
Bad Education (HBO). Hugh Jackman and Allison Janney star in this film about a New York State school embezzlement scandal. A hit last year at TIFF.
Sunday, April 26
Penny Dreadful: City of Angels (Showtime/Crave). Follow-up to the series set in the late -'30s stars Natalie Dormer (Game of Thrones) and Daniel Zovatto (Fear the Walking Dead). Nathan Lane, Piper Perabo, Brent Spiner also star.
Monday, April 27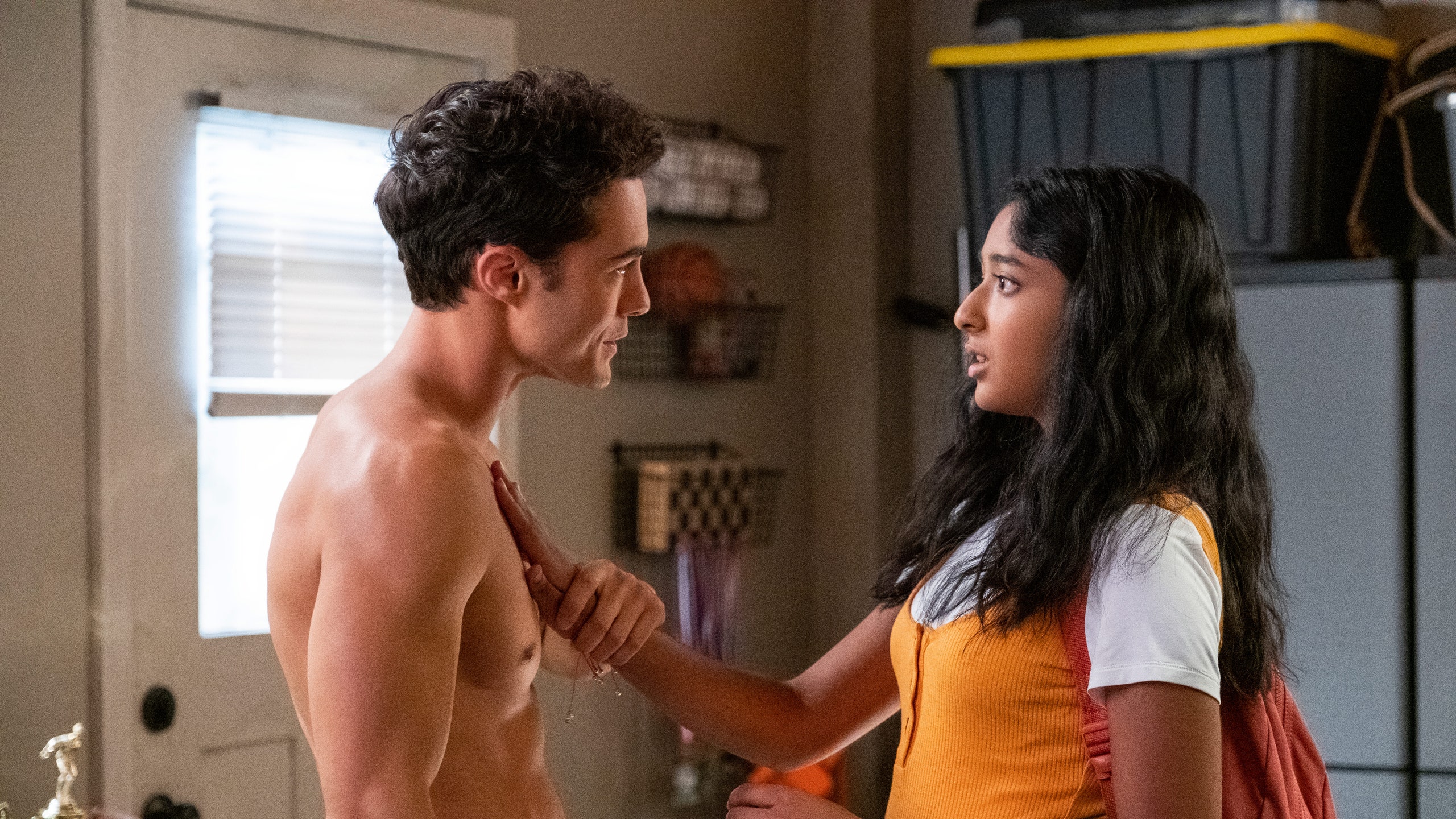 Never Have I Ever (Netflix). While it is set in present day, Mindy Kaling has based this coming-of-age tale on her own life as an Indian-American teenager. Newcomer Maitreyi Ramakrishnan (above right) won the lead role after acing an open casting call.
Thursday, April 30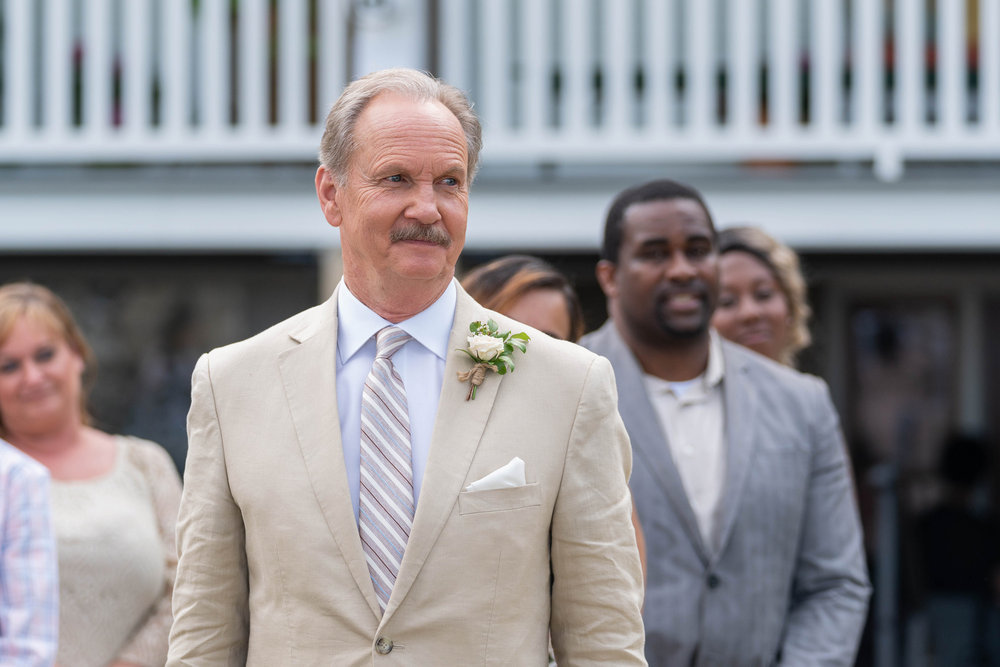 Council of Dads (NBC). Thought you were out of Kleenex now? Get ready to ball your eyes out as a husband and father (Michael O'Neill) enlists his friends to step in and raise his family after he is diagnosed with cancer. Oh good — sadness!