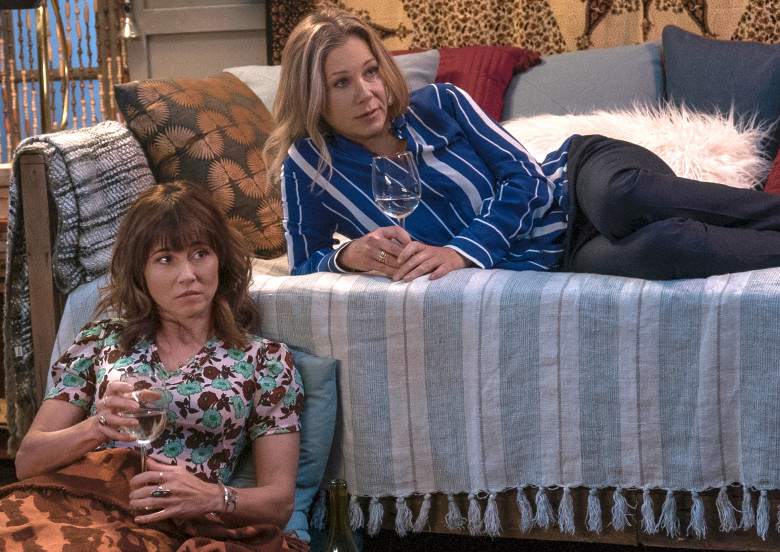 As we all continue to self-isolate, television has become our life raft to the other side. That's a lot to ask of any one flat screen, but we can do this people — as long as we know what to watch.
Last week I recommended seven shows: Transplant (CTV), Ramy (Hulu/Starz Canada), Ken Burns' Baseball (PBS), Family Affair (Amazon Prime Video), The Mandalorian (Disney+), Curb Your Enthusiasm (HBO/Crave) and The Plot Against America (HBO/Crave).
This week, because we all need a laugh, I'm picking five comedies; four from Netflix. I'm not singling out Amazon Prime's brilliant Fleabag, because if you haven't watched it yet one more rave from me won't change anything. The other five are…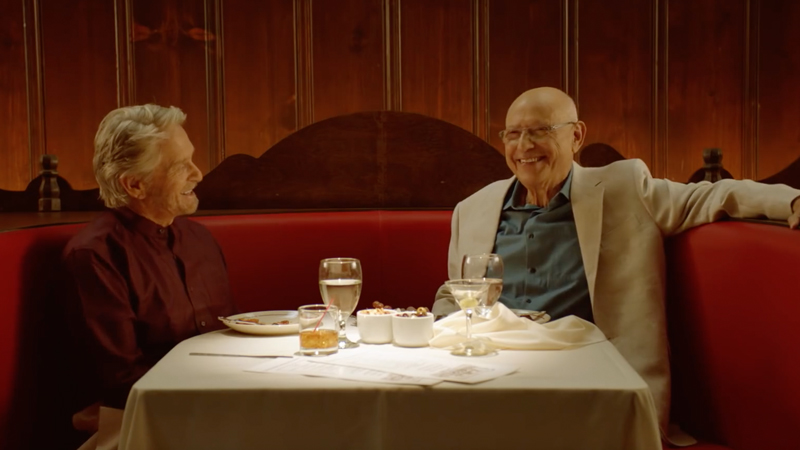 The Kominsky Method (Netflix). Michael Douglas plays an actor who never really made it so, naturally, he teaches; Allan Arkin plays his best friend and super rich agent. The two dine daily at Hollywood landmark Musso & Franks Grill. This is a Chuck Lorre far removed from Two and a Half Men and taking an unblinking look at aging and friendship. Several great guest stars are showcased, including Jayne Seymour, Susan Sullivan and Ann-Margaret. The first season is best but binge them both if just for Arkin, at the top of his game at 81.
Read more here on The Kominsky Method.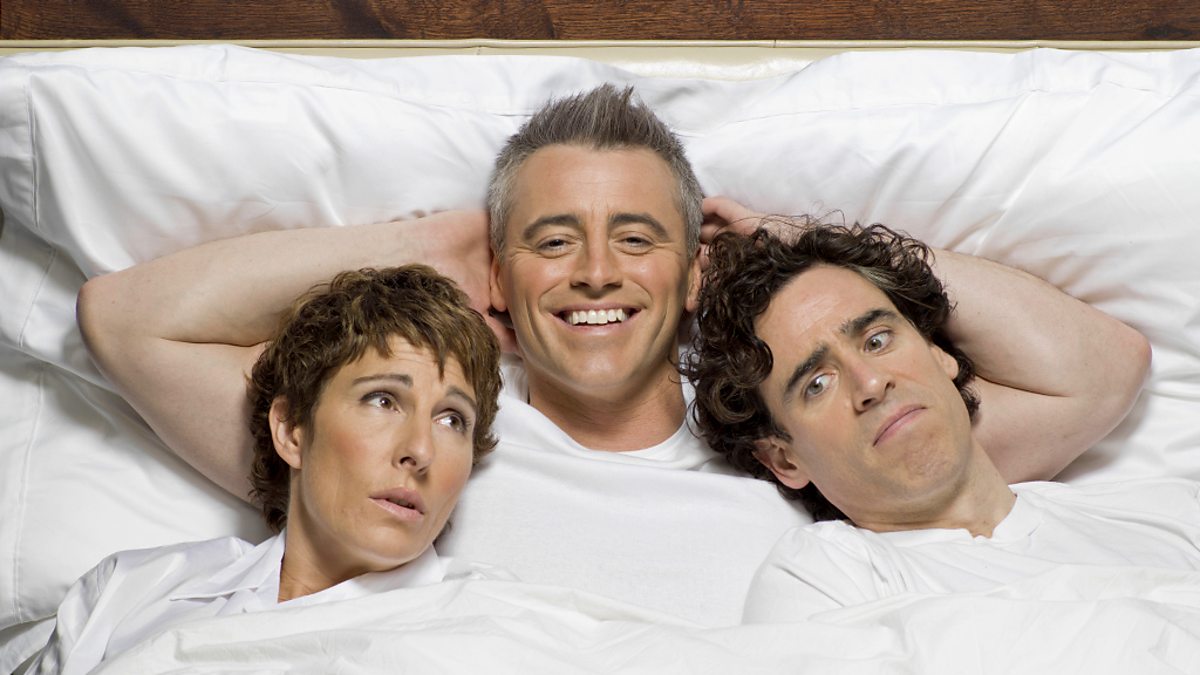 Episodes (Showtime/Crave). No one takes the mickey out of Matt LeBlanc better than LeBlanc in this hilarious take down of American television. The former Friends star is the ugly American in a remake of a British comedy series, plunging the UK creators (Stephen Mangan and Tamsin Greig) into turn-around hell. The 2011 – 2017 series consists of 41 episodes and they got funnier every season. Impossible not to binge.
Read more here on Episodes.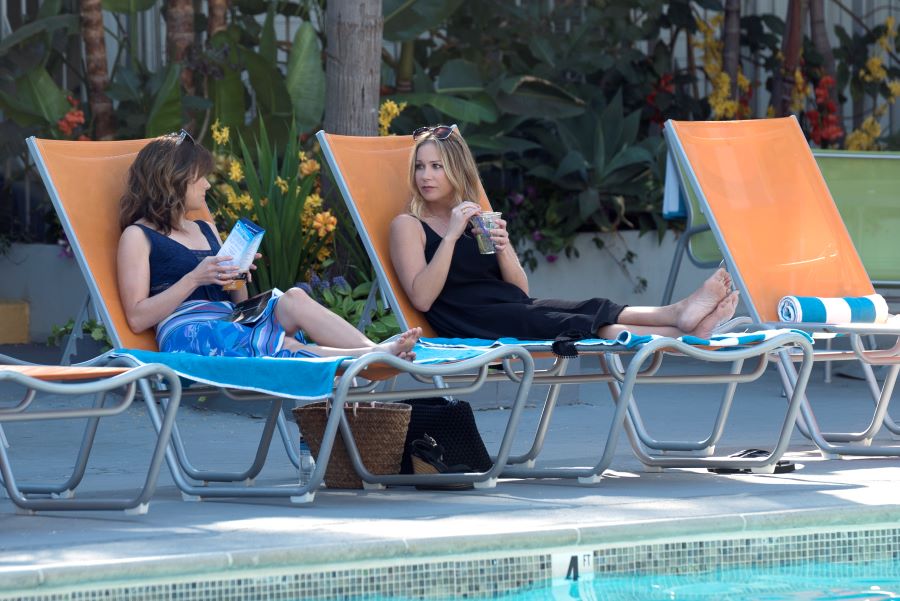 Dead to Me (Netflix). Never better, a more mature Christina Applegate (Married…with Children) picked up an Emmy nomination for her performance as a grieving widow who bonds during therapy with an extremely friendly new friend (Linda Cardelini). Turns out the new friend has a secret. Each episode ends with a jaw-dropping twist, making this series binge bait in the extreme. One of my favourite comedies from last season; watch the first 10 episodes before the new season arrives later this year.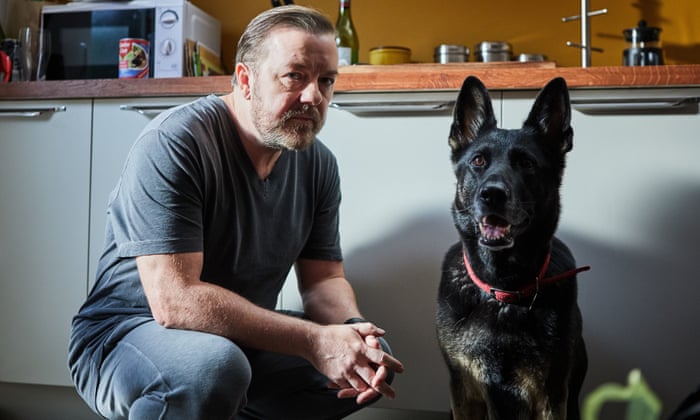 After Life (Netflix). Ricky Gervais plays a cynical, small town newspaper writer who wants to end it all when his cancer-stricken wife dies. She leaves behind a series of video posts, along with hopes he'll at least feed the dog. Some found this series too depressing (the opening episodes are very dark). That makes it an iffy pick for these times but if you stick with it is is actually pretty triumphant. A second season begins at the end of this month.
Read more about After Life here.
GLOW (Netflix). Women are doing it for themselves in this homage to wresting and spandex, '80s style. Alison Brie (Community) stars as one of the Gorgeous Ladies of Wrestling, but all the female leads are excellent, especially Betty Gilpin. Marc Maron is also terrific as a director who coulda been a contender. As funny verbally as it is physically. Warning: once you start binge-ing this it will be hard to stop. A fourth and final season has already been shot.
Read more about GLOW here.