It's hard to think of The Go-Go's as a punk band, especially after they hit big in the early '80s with a string of effervecent pop hits fueled by a ton of MTV video hype. After all, the image of the girl group singing "Our Lips are Sealed" as they went sailing down Sunset in a caddie convertible is a far cry from the Sex Pistols.
Australia-born director Alison Ellwood, whose "Laurel Canyon" is a must-see rock documentary on Netflix, manages to show both sides of the group in her 90-minute documentary "The Go-Go's" (available now on Showtime and Crave).
Ellwood showed what she could do with the history of LA rock with "Laurel Canyon." Who could have predicted all of Crosby, Stills, Nash and Young would outlive three quarters of The Momas & The Popas? In that doc, Ellwood kept things timeless by only showing the music stars in their hippie prime, while allowing them to speak for themselves today.
In "The Go-Gos," she flips it by having the key band members — Charlotte Caffey (lead guitar, keyboards and vocals), Belinda Carlisle (lead vocals), Gina Schock (drums), Kathy Valentine (bass and vocals) and Jane Wiedlin (guitar & vocals) — tell their story from a mid-life perpective. Intercut with archival footage from the punk days and those MTV videos, as well as concert footage, the approach adds to the drama. You're listening to tales of all these twentysomething cocaine binges and other excesses and you wonder: how did these women all survive into their sixties?
Barely, in some cases. Some of the principles, especially Wiedlin and Caffrey, are remarkably candid and confessional. Drummer Schock (one of the best band names ever) is a refreshingly blunt, no holds barred storyteller. Carlyle, the most famous Go-Go thanks to a best-selling single career, is more cloaked although she does eventually spill some details of her own well-reported addiction and recovery.
Bandmate and songwriter Caffrey lived closest to the edge, with drug use so rampant, as we learn on the doc, Ozzy Osborne once kicked her out of his dressing room.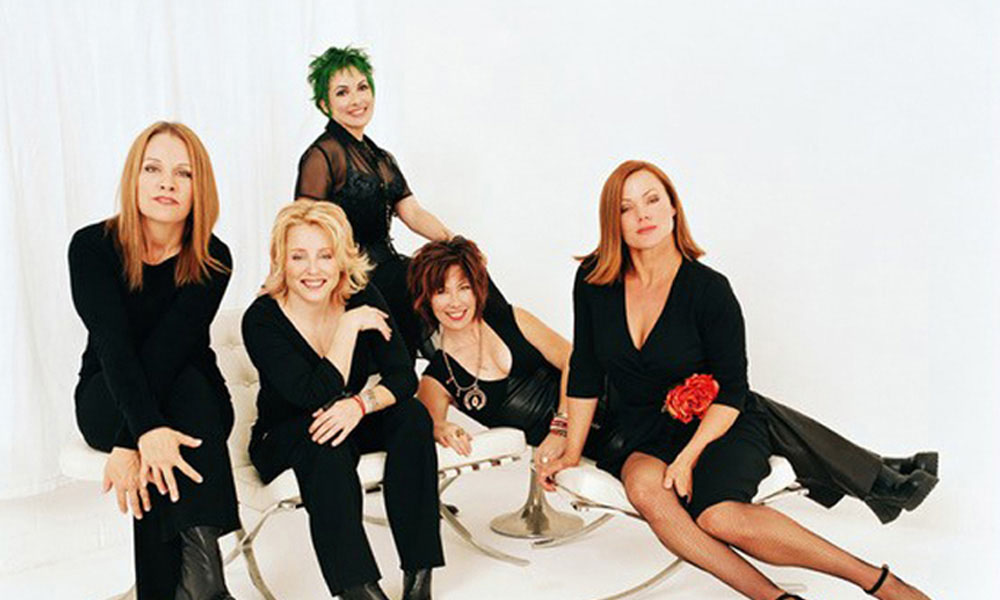 Other band members came and went and it is to everyone's credit that we get to hear from all of them. As they grasped for the golden ring, The Go-Go's shed people like rainbow-coloured Benetton sweaters. There is plenty of bitterness to go around in a dizzying, five-year run, including a used and abused manager who really, as Wiedlin and others admit, deserved a better fate.
The Beatles, however, weren't much better. In a business where getting to the top is all that matters, the road is littered with Pete Bests.
The bottom line: The Go-Go's became the only all female band to play their own instruments, write their own songs and score a No. 1 album on the Billboard Hot 100 chart. Astonishingly, 39 year later, they remain the only ladies to achieve that feat.
And yet they aren't in the Rock 'n' Roll Hall of Fame. Stewart Copeland of The Police, a friend of The Go-Go's since the two bands toured together in '81, can't believe it. With a 2020 reunion concert postponed, it may be up to this doc to get The Go-Go's in-in with the Cleveland music elite.