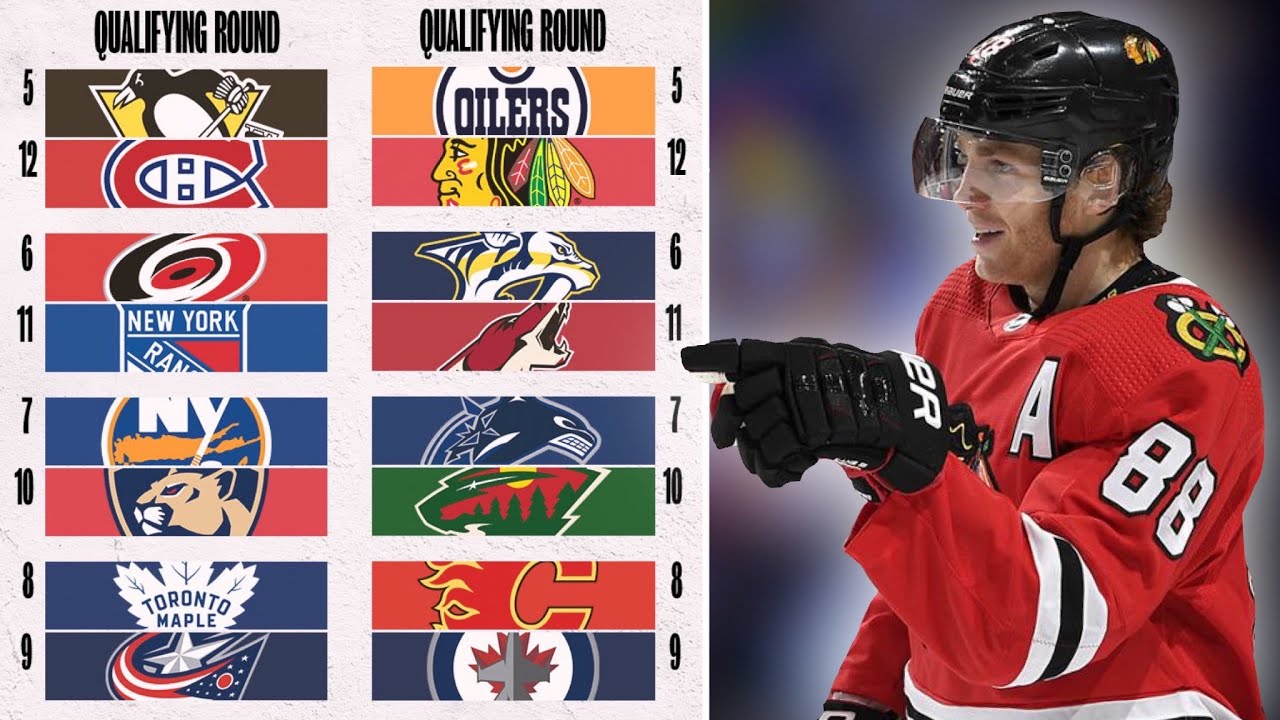 The new month is just as crammed with big stars (such as Seth Rogan in HBO's "An American Pickle"), new broadcast, streaming and cable offerings and, for now anyway, lots of sports. Ignore all the great weather out there, check back often as this list will be updated, and strap onto your couch:
SAT/AUG 1
NHL STANLEY CUP QUALIFYING TOURNAMENT (Sportsnet, TSN, NBC): It's August which means only one thing — hockey playoffs, right? No not usually, but this year is different and tons of games are scheduled in two hub cities as the NHL makes a play to stick handle around COVID and crown a Stanley Cup champion. Saturday on Sportsnet there'll be qualifying round Game One action between the New York Rangers and Carolina Hurricanes (noon ET), Chicago Black Hawks and Edmonton Oilers (3pm ET on SN1), Florida Panthers and New York Islanders (4pm) and Montreal Canadiens vs. Pittsburgh Penguins (8pm) and Winnipeg Jets vs. Calgary Flames (10:50pm). Toronto Maple Leafs begin their qualifying round run Sunday at 8pm ET vs. Columbus Blue Jackets. Follow this link to the full schedules on Sportsnet, TSN and NBC.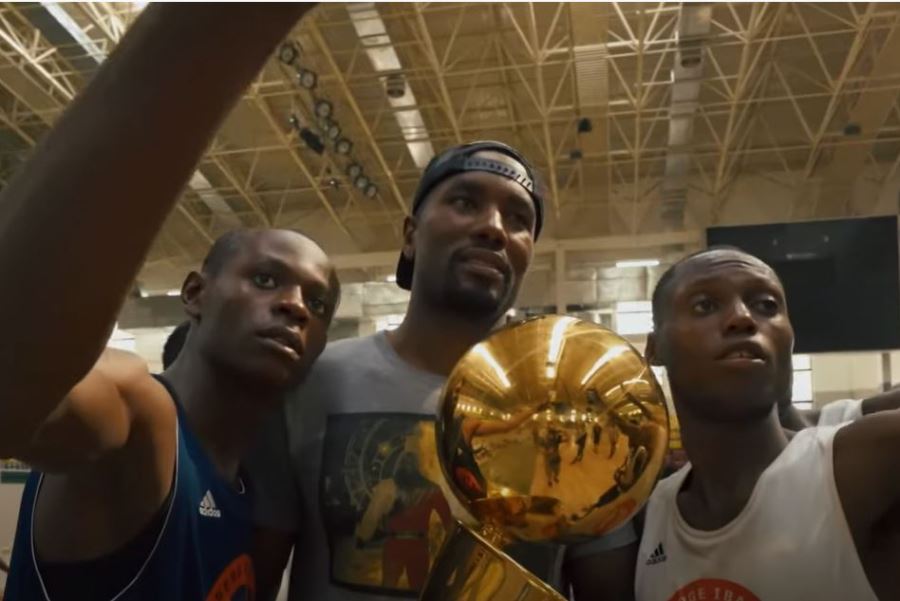 Anything is Possible: The Serge Ibaka Story (Crackle Plus). The documentary about the Toronto Raptor power forward who beat tremendous odds to come out of the Congo and become a world champion basketball player was a favourite last fall at the Toronto International Film Festival. The ad supported streaming service Crackle (yes, the former home of Comedians in Cars) is premiering it Saturday for viewers who can access the platform through RokuTV, AppleTV, SmartTV's or other streaming devices.
SUN/AUG 2
Connected: The Hidden Science of Everything (Netflix). A six-part documentary series about how the worlds of nature and technology sometimes connect. Host Latif Nasser looks at the surprising ways that we are all inextricably linked to one another and our world.
Fridge Wars (The CW). The CBC reality competition series makes its American network debut.
Hiroshima: 75 Years Later (History).
MON/AUG 3
Aisha Brown: The First Black Woman Ever (CTV Comedy). The first of four Just For Laughs standup comedy specials featuring "homegrown" comedians. The specials are also a fundraiser for comedians stranded from making a living on the road; viewers can watch and choose later to donate to a relief fund.
TUES/AUG 4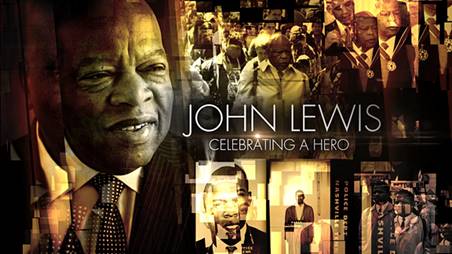 John Lewis: Celebrating a Hero (CBS). a one hour special honouring the legacy of recently deceased U.S. Rep. John Lewis and his mission of getting into "good trouble." Hosted by Oprh Winfrey, Tyler Perry, Gayle King and Brad Pitt. Featuring performances from Jon Batiste, Common, Jennifer Hudson and John Legend.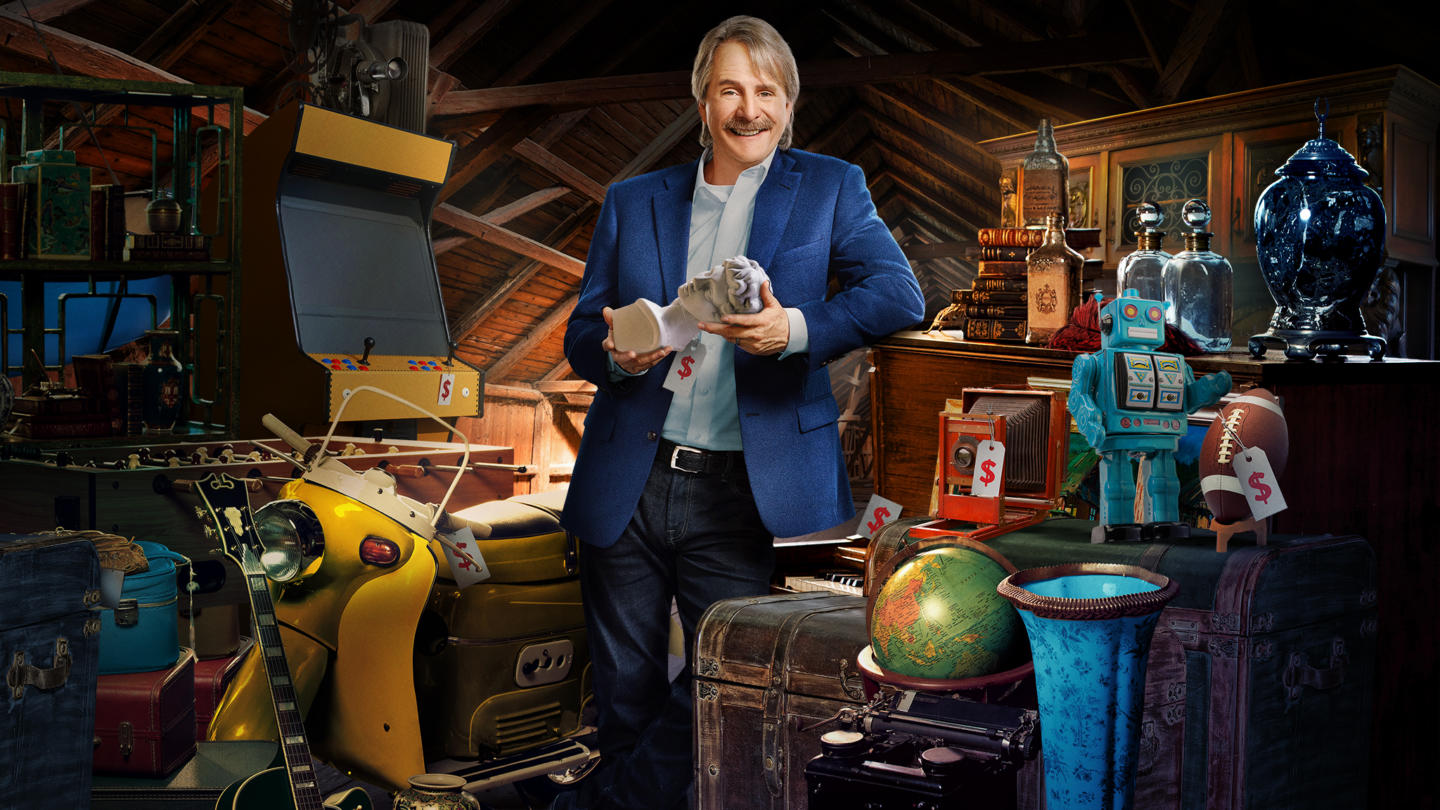 What's It Worth? (A&E). Comedian and collector Jeff Foxworthy travels America in search of hidden treasures held by everyday people who are hoping to strike it big. How does he get around in COVID times? Foxworthy conducts virtual searches via Zoom as he peers into people's homes. Stuff on display include a giant statue of the angle Gabriel and a security jacket from Woodstock. Look out for naked kids who occasionally wander into frame.
Sam Jay: 3 in the Morning (Netflix). A standup comedy special featuring Saturday Night Live writer Sam Jay. Filmed at The Masquerade in Atlanta, Georgia.
The Swamp (HBO). The swamp is a nickname for Washington lobbyists. Trump promised to drain it. This doc shows how that's (not) going.
Tom Henry: 66 Jokes (CTV Comedy). Second in a series of JFL stand up specials.
WED/AUG 5
Big Brother (CBS). Returns despite all my efforts.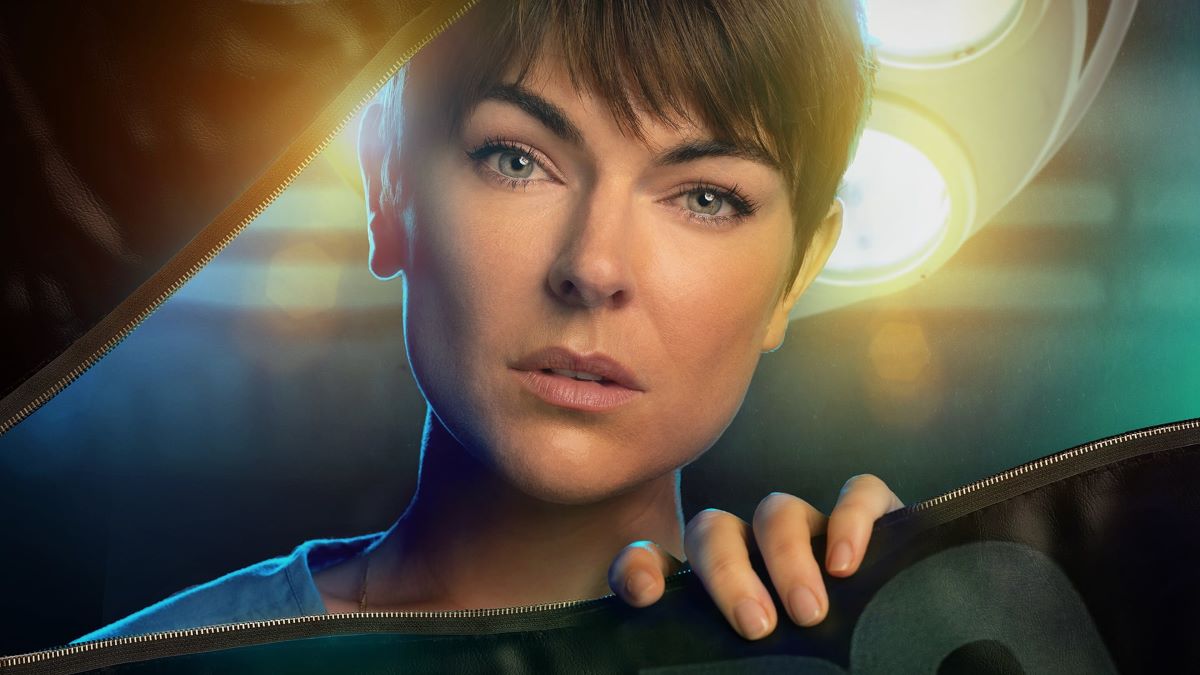 Coroner (The CW). The hit CBC drama, starring Serinda Swan and brioux.tv:the podcast guest Roger Cross, makes its U.S. network debut with the first episode of season one. Seasons one and two are also available for streaming on demand at CBC Gem.
Mark Forward Wins all the Awards (CTV Comedy). The 3rd JFL stand up special in three days features the comedian known to most as the cranky hockey coach on Letterkenny.
THURS/AUG 6
Star Trek: Below Decks (CTV Sci-fi). The first animated comedy spinoff from the hallowed Star Trek franchise follows Ensigns Mariner (voiced by Tawny Newsome), Boimler (Jack Quaid), Rutherford (Eugene Cordero) and Tendi (Noël Wells) as they boldly go where no cartoon characters have gone before (well, except in that animated Saturday morning series with the original cast voices from the '70s).
Robby Hoffman: I'm Nervous (CTV Comedy). Fourth JFL standup special in four days. Also a fundraiser; give to needy comics, you'll laugh harder!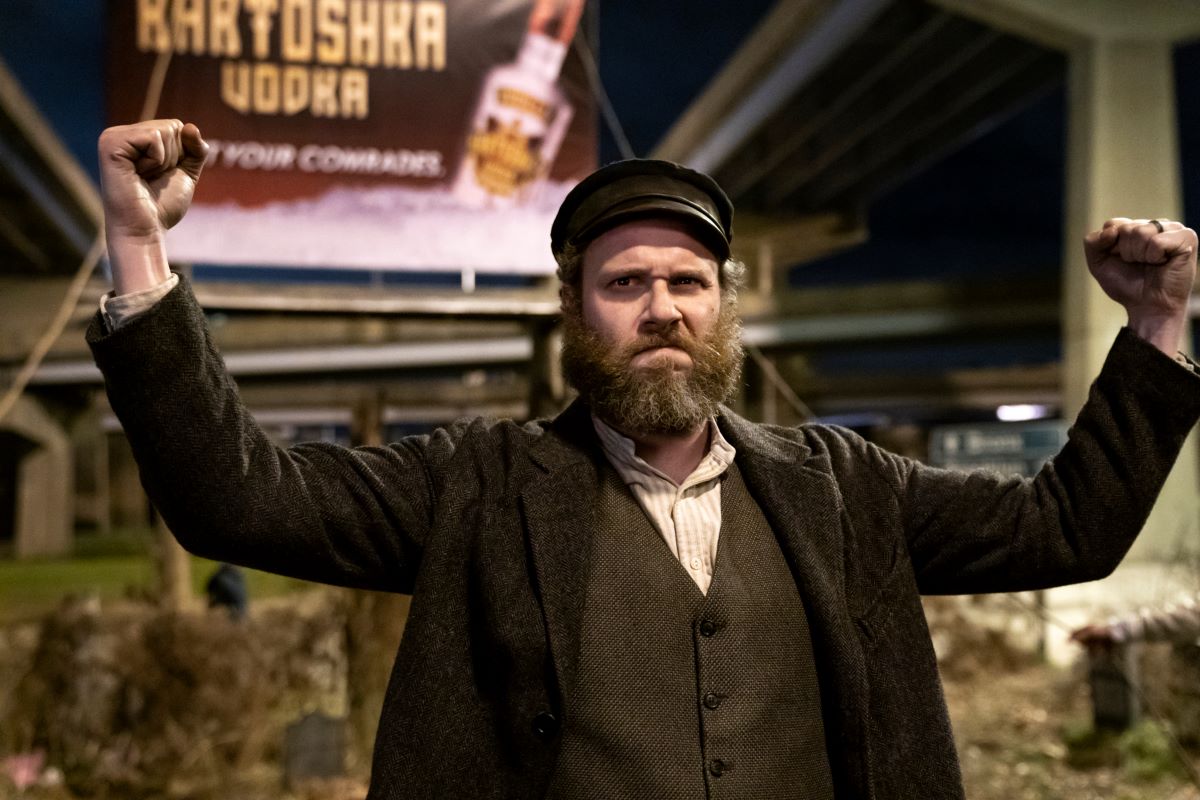 An American Pickle (HBO Max, Crave). Seth Rogen stars as Herschel, an immigrant worker at a pickle factory who is accidentally preserved for 100 years after falling into a vat of brine in this adaptation of a Simon Rich story. Herschel awakens in modern-day Brooklyn and goes to stay with his great-grandson Ben. Originally slated as a theatrical release, and then, well, COVID.
FRI/AUG 7
Being Reuben (The CW). A docuseries about 14-year-old Reuben de Maid, a talented Welsh teenager juggling social media stardom with real-life squabbling siblings following an appearance on Little Big Shots.
SUN/AUG 9
Surviving Jeffrey Epstein (Lifetime). This two-night, four-hour documentary directed by Anne Sundberg and Ricki Stern tells the unsettling stories of eight women who survived Epstein's alleged sex trafficking scheme.
FRI/AUG 14
World's Toughest Race: Eco-Challenge Fiji (Amazon Prime Video). This 10-episode adventure series, hosted by Bear Grylls and executive produced by Mark Burnett, tells the story of the ultimate expedition race, in which 66 teams from 30 countries race non-stop for 11 days, 24 hours a day, across hundreds of miles of rugged Fijian terrain complete with mountains, jungles and oceans.
Teenage Bounty Hunters (Netflix). Rebelling against their buttoned-up Southern community, sixteen-year-old fraternal twin sisters Sterling (Maddie Phillips) and Blair (Anjelica Bette Fellini) team up with veteran bounty hunter Bowser Jenkins (Kadeem Hardison) as they dive into the world of bail skippers.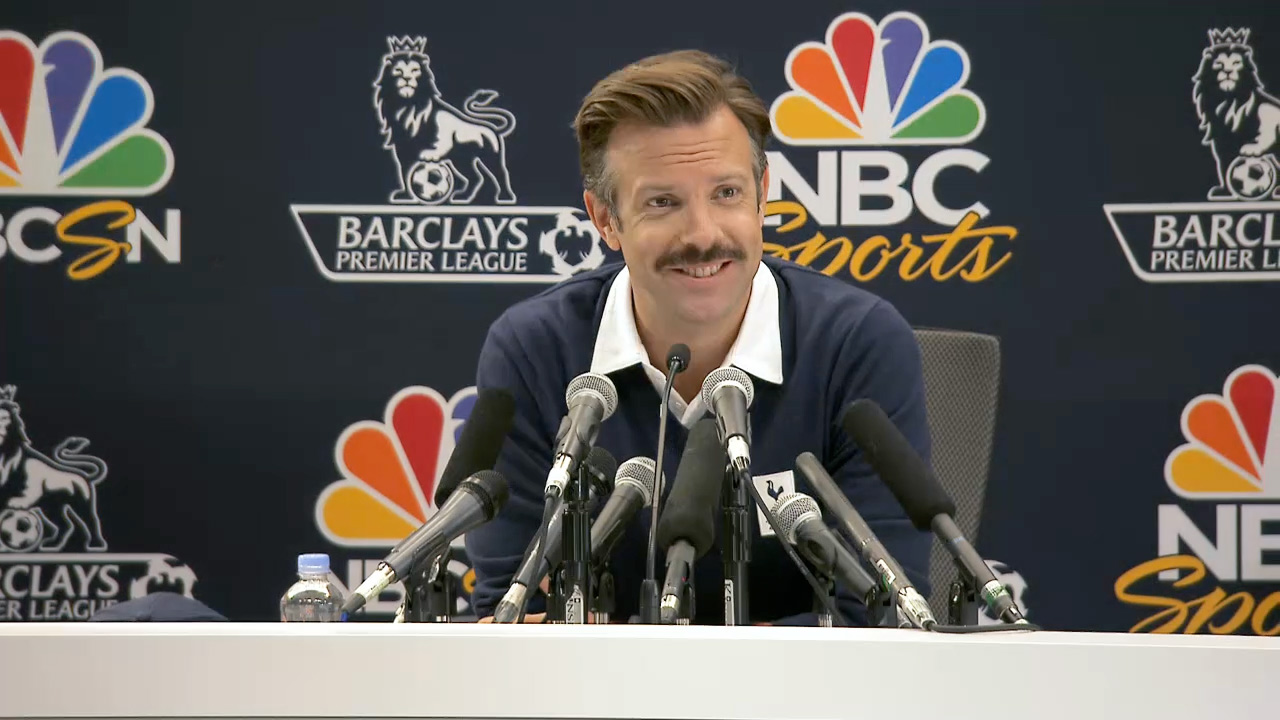 Ted Lasso (Apple TV+). Jason Sudeikis plays a little-known college football coach from Kansas hired to coach a professional soccer team in England, despite having no experience coaching soccer. Produced and developed by Sudeikis with Bill Lawrence (Scrubs, Cougar Town). Sudeikis previously played this character in a series of NBC Sports ads. Stream the first three episodes starting Aug. 14.
Project Power (Netflix). Jamie Foxx, Joseph Gorden-Levitt and Dominique Fishback star in a movie about a pill that grants superpowers — like a Roger Ramjet's proton energy pill! From Catfish directors Ariel Schulman and Henry Joost.
SAT/AUG 15
Company Town (CBC/CBC Gem). A deep dive into the politics and culture of trade unionism in turbulent times. With exclusive access to combative union leader Jerry Dias, the documentary reveals the behind-the-scenes fight to prevent the closure of Oshawa, Ontario's General Motors plant in December, 2019 and the loss of 5,000 jobs. Who joins the fight by Sting, in toronto at the time, who stepped up and perfotrmed a solidarity concert for GM workers in nearby Oshawa. Directed by Peter Findlay.
SUN/AUG 16
Lovecraft Country (HBO, Crave). Based on the novel of the same name by Matt Ruff, the ten-episode series follows Atticus Freeman (Jonathan Majors) as he journeys with his childhood friend Letitia (Jurnee Smollett) and his uncle George (Courtney B. Vance) on a road trip from Chicago across 1950s Jim Crow America in search of his missing father Montrose (Michael Kenneth Williams). Their search-and-rescue turns into a struggle to survive and overcome both the racist terrors of white America and monstrous creatures that could be ripped from an H.P. Lovecraft paperback.
MON/AUG 17
Democratic National Convention Coverage (PBS and all major US broadcasters). Find out who Biden picks to be his vice-presidential running mate amid speaches and shenanighans unless Trump declares himself king for life.
TUES/AUG 18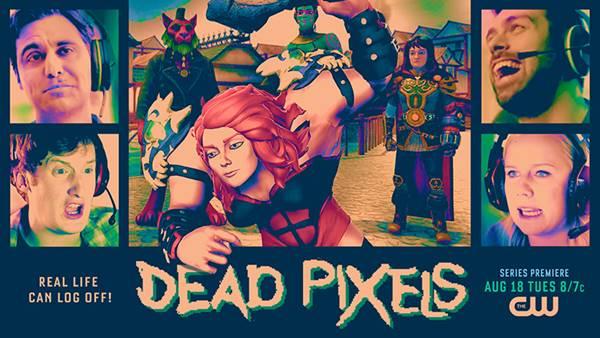 Dead Pixels (The CW). Meg (Alexa Davies), Nicky (Will Merrick) and Usman (Sargon Yelda who are obsessed with the online fantasy game "Kingdom Scrolls." This series is split equally between the characters' tragicomic real lives and their computer-animated misadventures. The UK comedy opens with two back-to-back episodes.
WED/AUG 19
High Score (Netflix). If you grew up with a Game Boy in your hand you'll want to watch this docuseries about the golden age of video games. Meet the brains behind the worlds of Space Invaders, Final Fantasy, Street Fighter II, Mortal Kombat, Sonic the Hedgehog, MADDEN NFL, and beyond.
FRI/AUG 21
HOOPS (Netflix). This animated comedy centers on a hot-headed, foul-mouthed high school basketball coach (Jake Johnson) who thinks turning around his god awful team will take him to the "big leagues." From Late Late Show writer Ben Hoffman and producers Phil Lord and Chris Miller. Rob Riggle, Natasha Leggero, Ron Funches, Cleo King, and A.D. Miles fill out the cast.
THURS/AUG 27
Ravi Patel's Pursuit of Happiness. (HBO Max). The four-part docuseries is described as a "buddy comedy" featuring actor / documentarian / philanthropist Ravi Patel as he travels the world. Patel is joined by a friend or family member, with whom he shares a question about life. His travels take him to Mexico, Japan, South Korea and Denmark to explore the traditional customs of the people they meet and experience their unique approaches to life's most pressing matters.