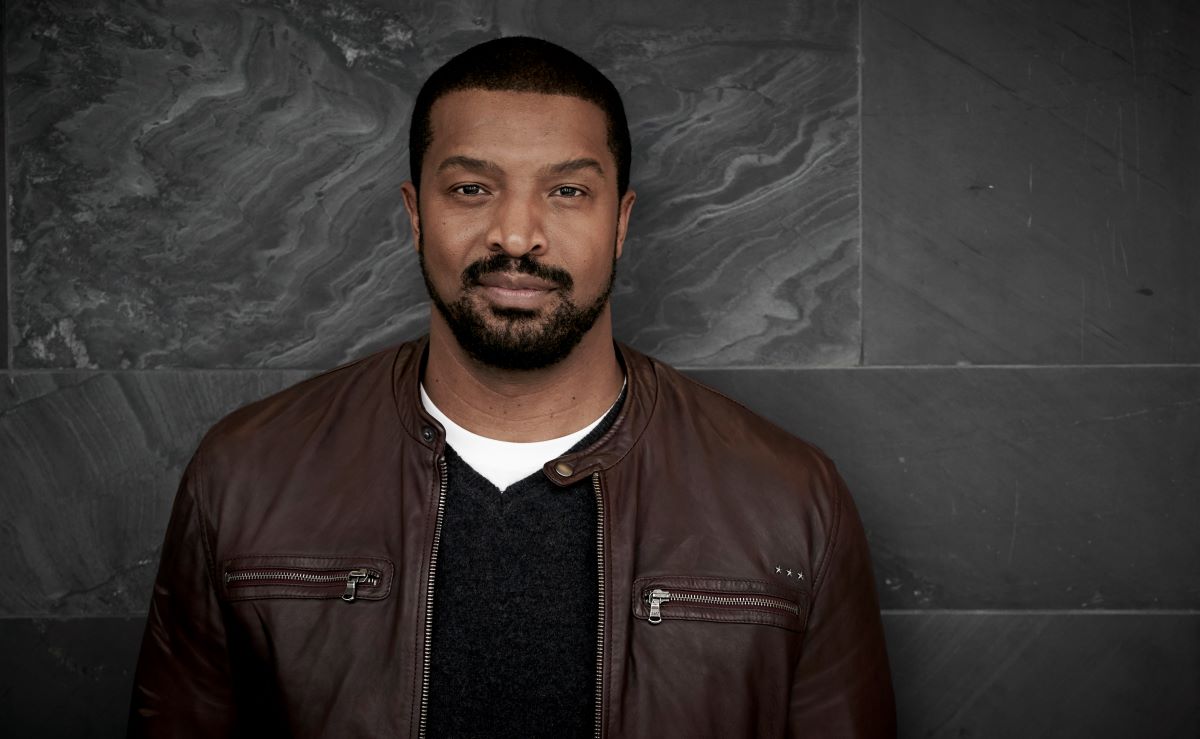 A director once told Roger Cross — who currently co-stars opposite Serinda Swan on the hit CBC drama Coroner — that the studio felt his character simply wasn't "black enough."
Cross got the implied message — play it more "LA street."
The director quickly found out — as you'll hear on Episode 9 of BriouxTV: The Podcast — that you don't want to cross Roger Cross.
Born in Jamaica and raised in Vancouver, the award-winning actor has played just about everything in a busy career that so far encompasses 150 IMDb acting credits — including high heel-wearing drag queen "Sunset Boulevard" in The L Word.
That role was a far cry from the military-trained CSU agent assisting Jack Bauer on 24 or various law enforcement characters on everything from Motive to Continuum to his current role on Coroner as Detective Donovan "Mac" McAvoy.
One role that got away so far is that of comic book superhero Green Lantern, although he's happy fellow Canuck Ryan Reynolds has had fun with the part. Cross has played Green Lantern as well as Swamp Thing in animated versions of the characters. His genre show resume includes parts in First Wave, Continuum, The X-Files (including the 2018 season) and Arrow.
Cross is thrilled that American audiences will now get to see Coroner, which premieres Aug. 5 on The CW. it is one of only a handful of Canadian shows to ever crack a U.S. network primetime schedule. (Seasons one and two of the series are currently streaming on demand in Canada on CBC Gem.)
A third season has already been ordered by CBC. Executive producer Morwyn Brebner has already written five of the new season scripts, one positive side of the COVID-19 production shutdown. Cross has read them all and is excited to get back to work — possibly sometime in August, he says.
He has a lot more to share on the podcast. In a far-ranging, hour-long interview, Cross talks about how his sons are following in their father's acting footsteps, how he once got acting advice from Billy Dee Williams and how there's no room for racial injustice in his profession or in society.
"It's about time," he says of the new awareness of, and support for, Black Lives Matter in white communities in the wake of the George Floyd murder. He feels another good thing about the coronavirus pandemic right now is that "people have more time to think."
Spend an hour with my latest guest, Roger Cross. The brand new episode is free to listen and available now on BriouxTV: The Podcast. Follow this link to go straight to the episode, or listen in below.