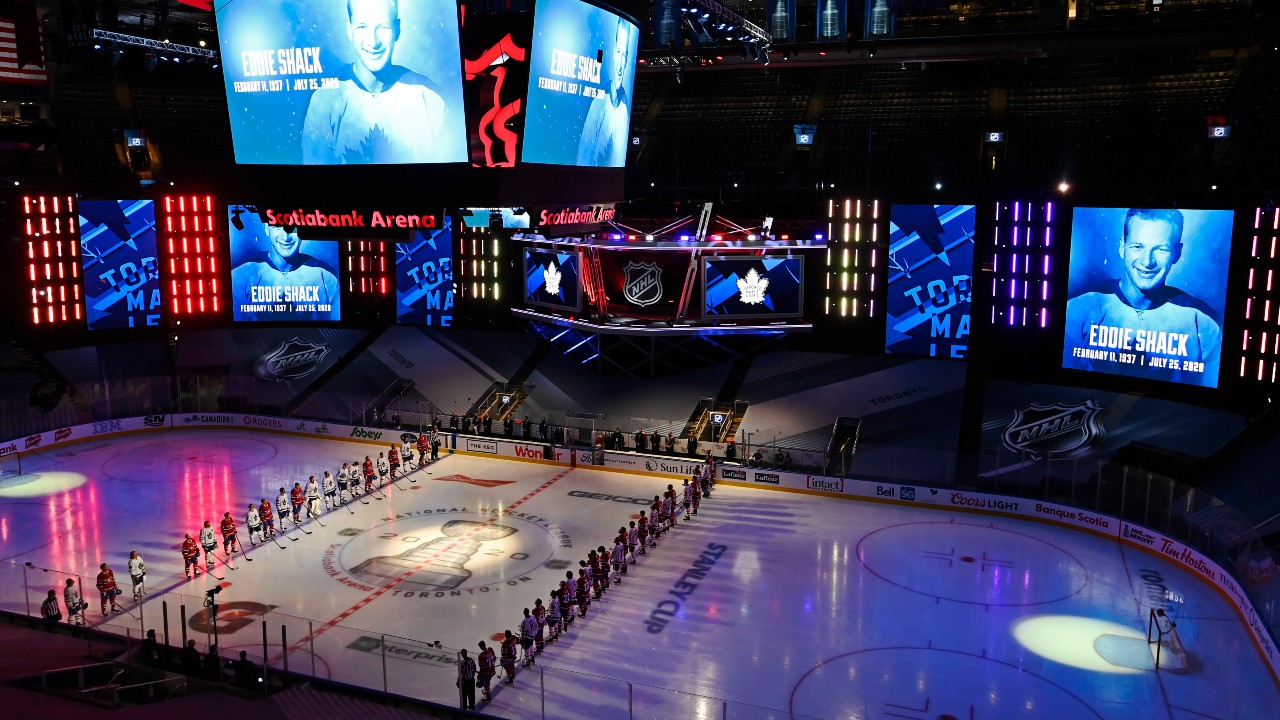 There were no fans in the stands but there were plenty waiting to watch at home. Tuesday night's COVID-19 delayed, NHL pre-season game between the Toronto Maple Leafs and the Montreal Canadiens drew an overnight, estimated 845,000 viewers on Sportsnet One plus another 460,000 on Sportsnet national for a total of just over 1.3 million viewers.
The late game between Edmonton and Calgary was seen by an estimated 342,000 on Sportsnet One, 559,000 on Sportsnet national for a total of just over 900,000.
In addition, with live hockey back in action, pre-game Hockey Central soared back up to 342,000 on Sportsnet One.
Apart from newscasts, the two NHL pre-season games were the No. 1 and No. 2 draws Tuesday in Canada on all networks. Otherwise, the top-rated shows in overnights on Canada's main broadcasters went like this:
Citytv: America's Got Talent (785,000 AMA over 2hrs)
CTV: The Big Bang Theory (557,000 for a 7:30 p.m. oldie)
Global: FBI: Most Wanted (364,000 at 10 p.m.)
CBC: Book of Negros (321,000 for 9 p.m. rebroadcast).
Worth noting: only AGT was a new episode Tuesday
Hockey wasn't the only sports hit that same night. A three hour long Toronto Blue Jays game vs. Washington drew 568,000 overnight, estimated viewers to a 6 p.m. start on Sportsnet national. Over on TSN, a Raptors pre-season game vs. Phoenix drew 122,000 on TSN.