Stardate: Thursday, August 6, 2020. A group of brightly-drawn characters will boldly go where no cartoons have gone before — straight into an animated, comedy spin-off of the decades-old Star Trek franchise.
Set phasers for fun as Star Trek: Lower Decks premieres Thursday on CBS All Access and in Canada on the CTV Sci-Fi Channel.
The series, about one of Star fleet's least important ships, hails from Mike McMahan (Rick & Morty). Known more for edgy, shock humour, McMahan is apparently a big Star Trek fan. He's aiming this, he says, at viewers age seven to 70.
Aboard the U.S.S. Cerritos are red-shirted expendables, basically all the worker bees who clear food regulators and do other menial tasks. Their names are Boimler (voiced by Jack Quaid), Mariner (Tawny Newsome) and Rutherford (Eugene Cordero). Jerry O'Connell also has a voice role, as does Dawnn Lewis (A Different World).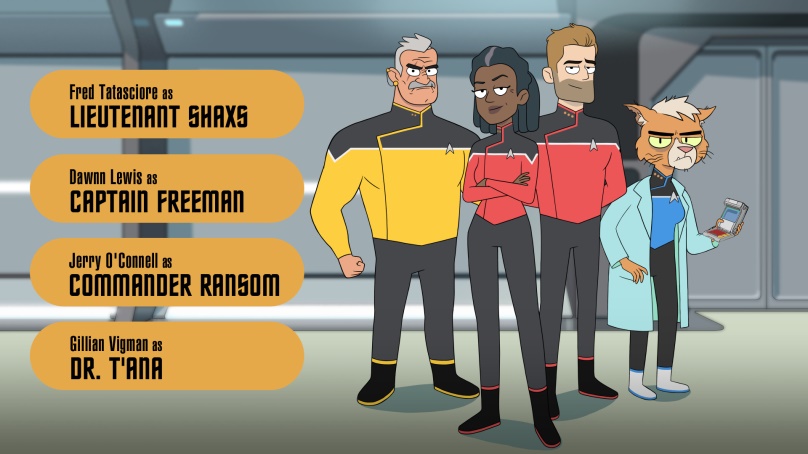 Is it funny? Haven't seen more than clips, so who knows. Black holes seem to suck all the humour out of this franchise and this genre. I'm still not sure what Seth MacFarlane, for example, is doing with The Orville, it seems neither comedy nor drama. There have been funny Star Trek skits over the years, going all the way back to early days on Saturday Night Live and the Canadian sketch troupe The Chumps featuring "Capt" Gary Pearson (Sunnyside). I'd like to get Gary's take on this.
My fear is that there may be that too many Star Trek chefs behind this project who are beholden to upholding the noble legacy of the franchise. Among the executive producers are current franchise overlord Alex Kurtzman and Rod Roddenberry, son of Gene and Majel Barett. These same guys have allowed a few laughs to sneak in on Picard and Discovery, however, so we'll see hold boldly they let McMahan go.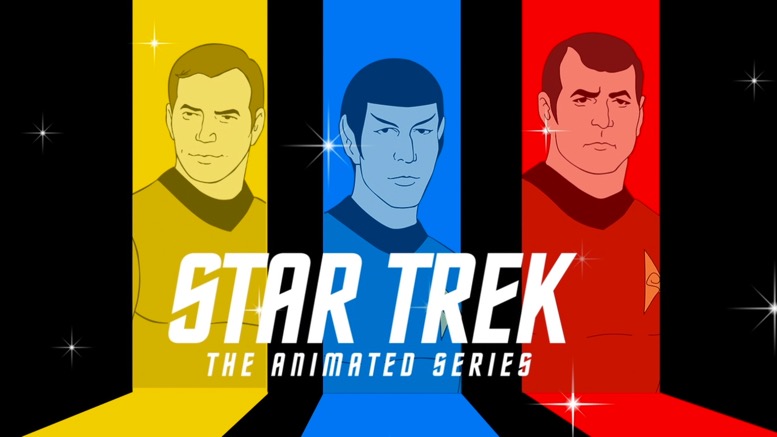 This isn't the first animated take on Star Trek. The original actors from the '60s series — William Shatner, Leonard Nimoy, DeForest Kelley and the rest — voiced The Animated Adventures of Gene Roddenberry's Star Trek way back in 1973 and '74. This was a good thing because residuals from the first series had run out and all those guys, except maybe Nimoy, really needed the money.
The animation, from Norway Productions, was nothing special but the cartoon show actually won the franchise its first Emmy as Best Children's Show. Writers from the original series contributed to the 22 episodes and the series kinda was like a fourth season of the original.
Star Trek: Lower Decks already has an order for two 10-episode seasons. Animated comedies, so far, seem to be the least impacted by COVID-19, so this enterprise should have plenty of time to find it's feet.