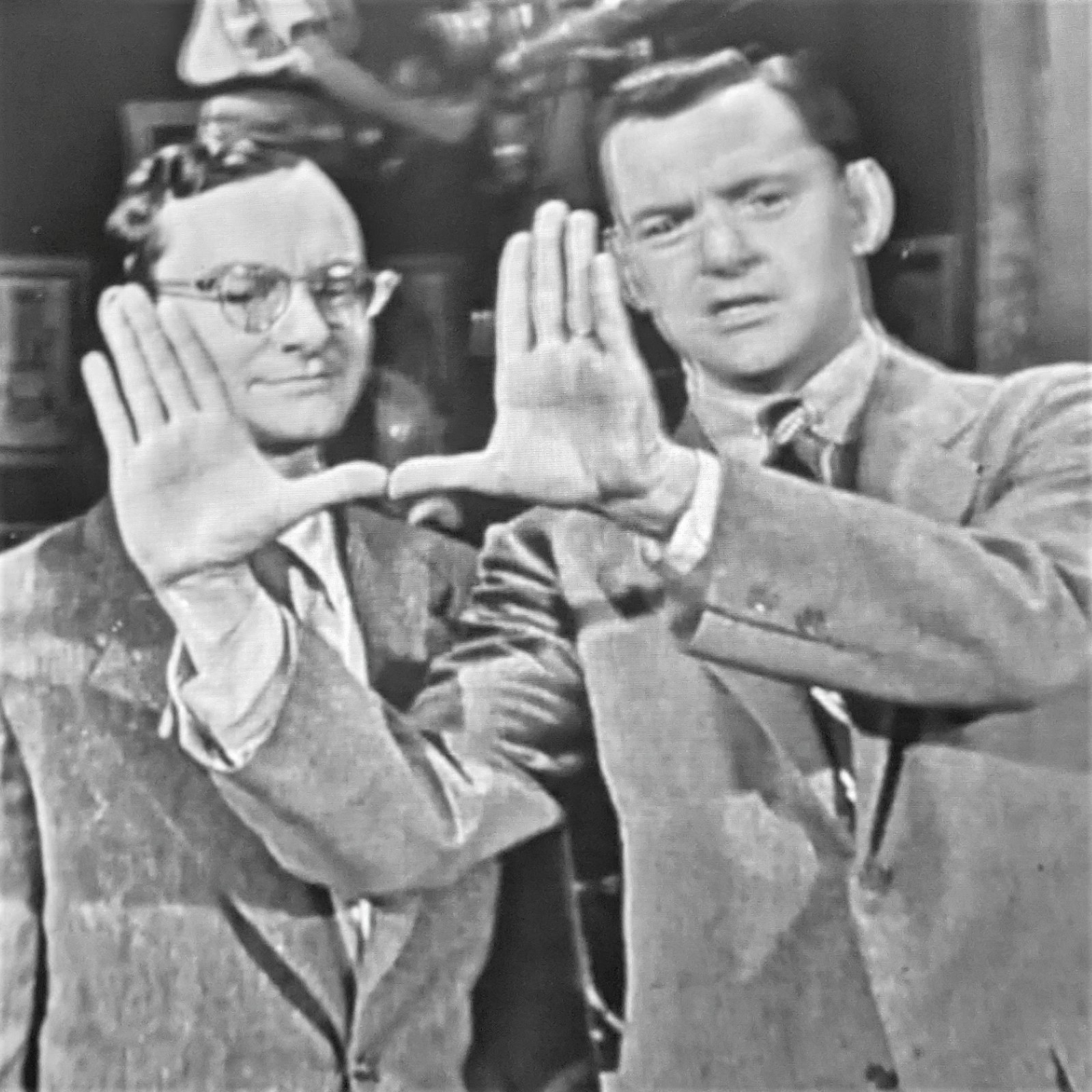 I watched an interesting TV show Wednesday night, all about teachers using television to conduct remote learning classes to students at home.
No, it wasn't a live zoom demo. It was an episode of a 66-year-old TV series.
The Peabody award winning series was Mister Peepers, starring Wally Cox. The still charming, classroom-based comedy was a favourite in TV's early, black and white days. It aired on NBC from 1952 to '55.
The UCLA Film & Television Archive offered two episodes of the series as part of their "Watch and Listen Online" outreach. The Los Angeles-based university is known for its curation and preservation of rare and classic films and TV shows. The two episodes shown Wednesday were well preserved kinescopes and they each included the sponsor's commercials for Reynolds Aluminum. For a product we take so much for granted today, it must have seemed like a household miracle back when some homes still had ice boxes for refrigerators.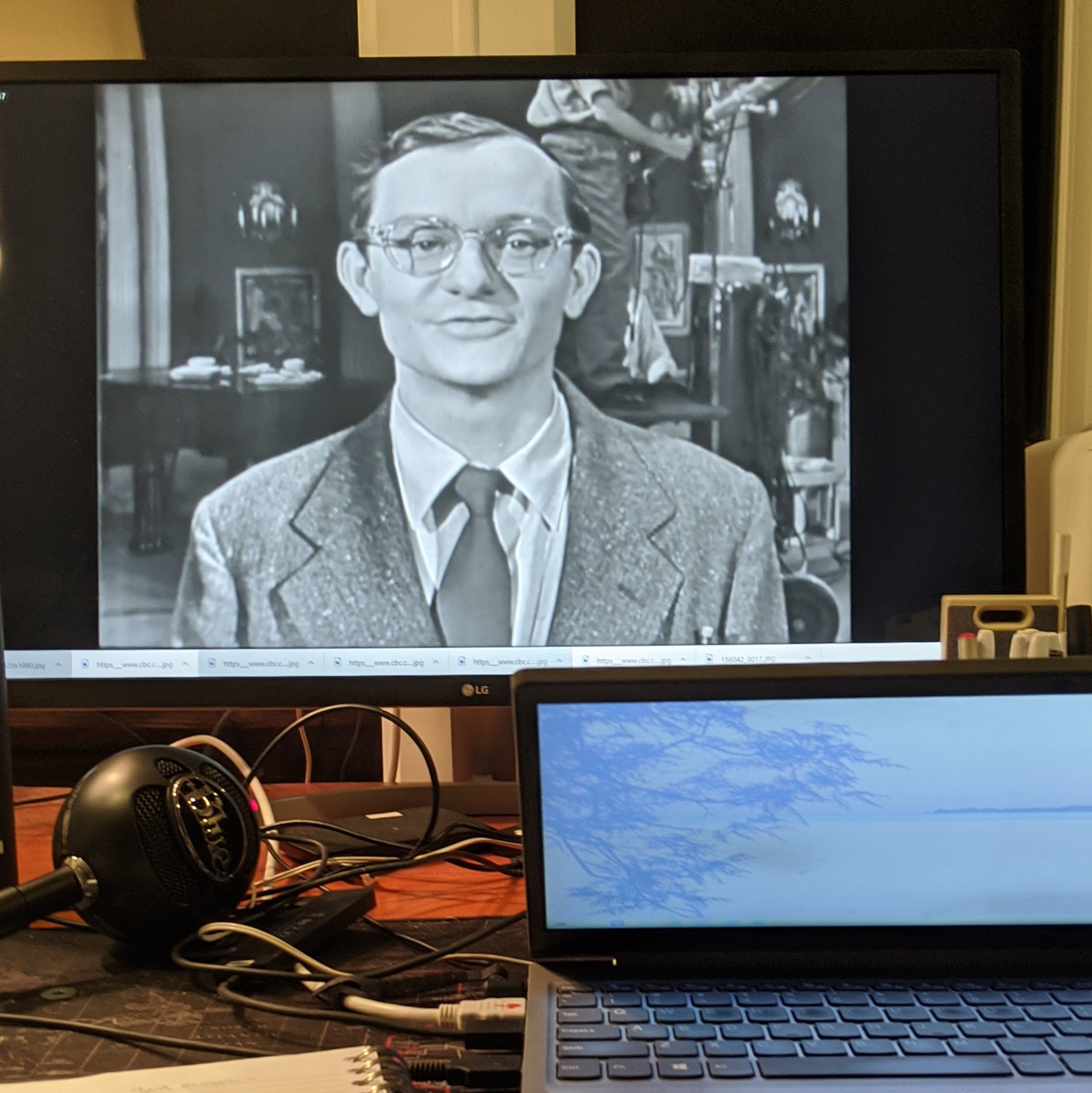 In the first episode I streamed, "Teaching by TV," science teacher Mr. Peepers (Cox) and his fellow faculty members are forced to offer their lectures from a local TV station ("WJEFF-TV") due to a severe snowstorm. The series featured several cast members who enjoyed long TV and film careers, including Tony Randal as a history teacher at Jefferson Junior High. Also playing a member of the school staff was Marion Lorne, best remembered today as befuddled Aunt Clara for several years on Bewitched. The gym teacher, years before his supporting film roles opposite Warren Beatty, was a young Jack Warden. Arthur O'Connell was also in the cast, as was Patricia Benoit. There were 127 episodes, of which 102 survive.
The episode included a prolonged "integrated filmed insert" where the teachers sit and watch a speech from president Dwight Eisenhower. Ike was delivering a plug for the American Red Cross. It was cool to see what a real president looked like a day after watching the chaotic and repugnant Trump-Biden presidential debate.
The series was shot live, on stage, in Manhattan. A second episode, "The Wally Cox Show," from 1955, featured a performance from African American jazz singer Mae Barnes. The special episode, one of the show's last, was sort of a "This is Your Life" deal showing actual details from Cox's past. At one point he shared a Greenwich Village apartment with an up and coming young actor named Marlon Brando. Imitating the actor in the episode, and doing a fine job of it, was future Route 66 star George Maharis.
Brando and Cox, it turns out, were best friends from childhood in real life. One went on to win two Best Actor Oscars, and the other voiced Underdog.
After the on-line screening, UCLA's television archivist Mark Quigley conducted a zoom interview with Peter Marshall, "Master of The Hollywood Squares." Marshall knew Cox well from their years together on the daytime game show. The 94-year-old shared several stories. He described Cox as "a silversmith who knew nothing of showbusiness and became a star accidentally." Unlike centre square Paul Lynde, a hilarious wisecracker but — according to Marshall and others, a miserable drunk — Cox was a favourite of all the other Squares' regulars. They included Rose Marie and Cliff Arquette (always in character as folksy coot Charlie Weaver).
Cox was also popular because he was handy. He re-wired Marshall's home, for free, and even MacGyver-ed his phone line so that the game show host enjoyed years of free long distance calls.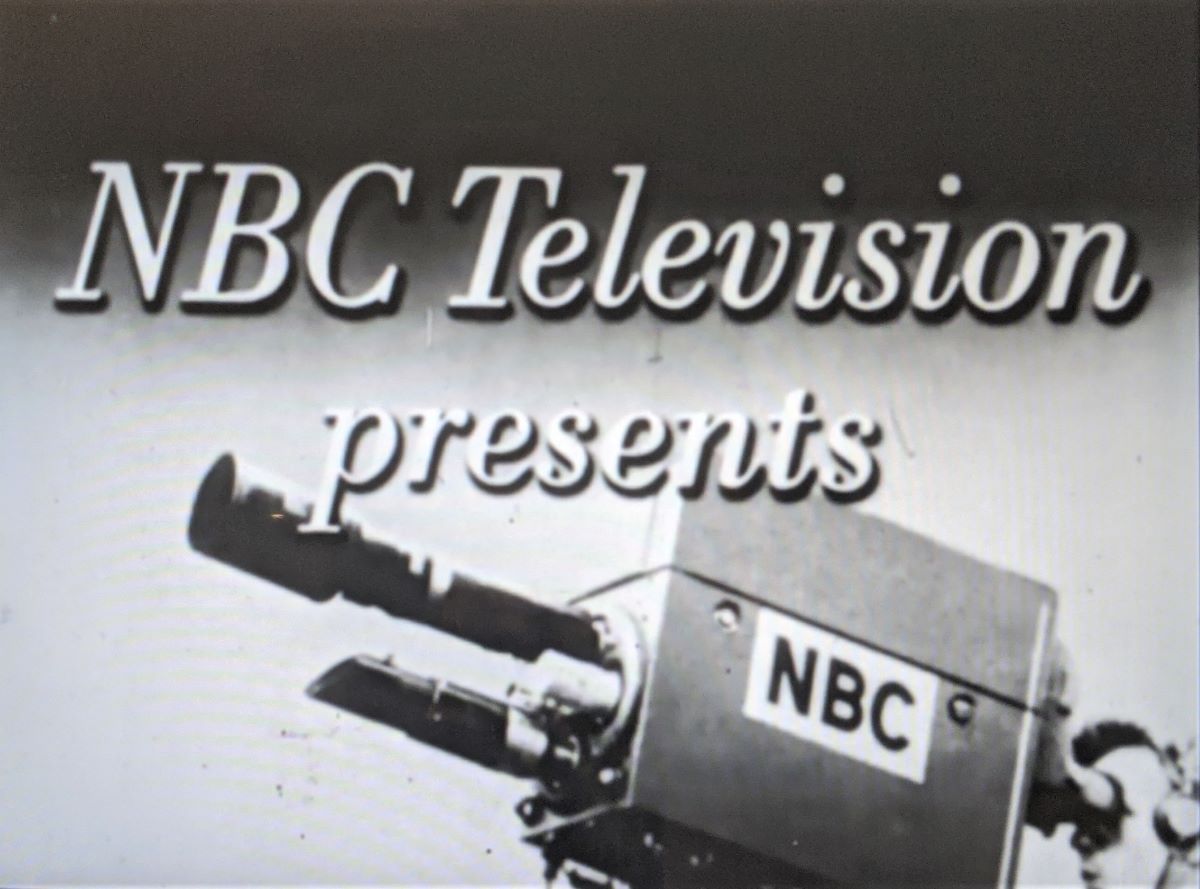 Cox was only 48 when he died of a massive heart attack in 1973. Some suspected suicide, but Marshall says he knew that wasn't the case. Cox had a bad ticker, plus he was re-wiring another friend's phone line at the time and so hated the telephone company, deduced Marshall, "he never would have voluntarily quit in the middle of that job."
Brando, who flew back from his Tahitian island to attend the wake, was inconsolable for days. Tasked by Cox's widow to distribute his ashes, he instead kept them and talked to them for years, perhaps telling them that he could have been a contender.
Many thanks to the UCLA Archives for the screening. Other free, online screening events are being scheduled; follow this link for more information.