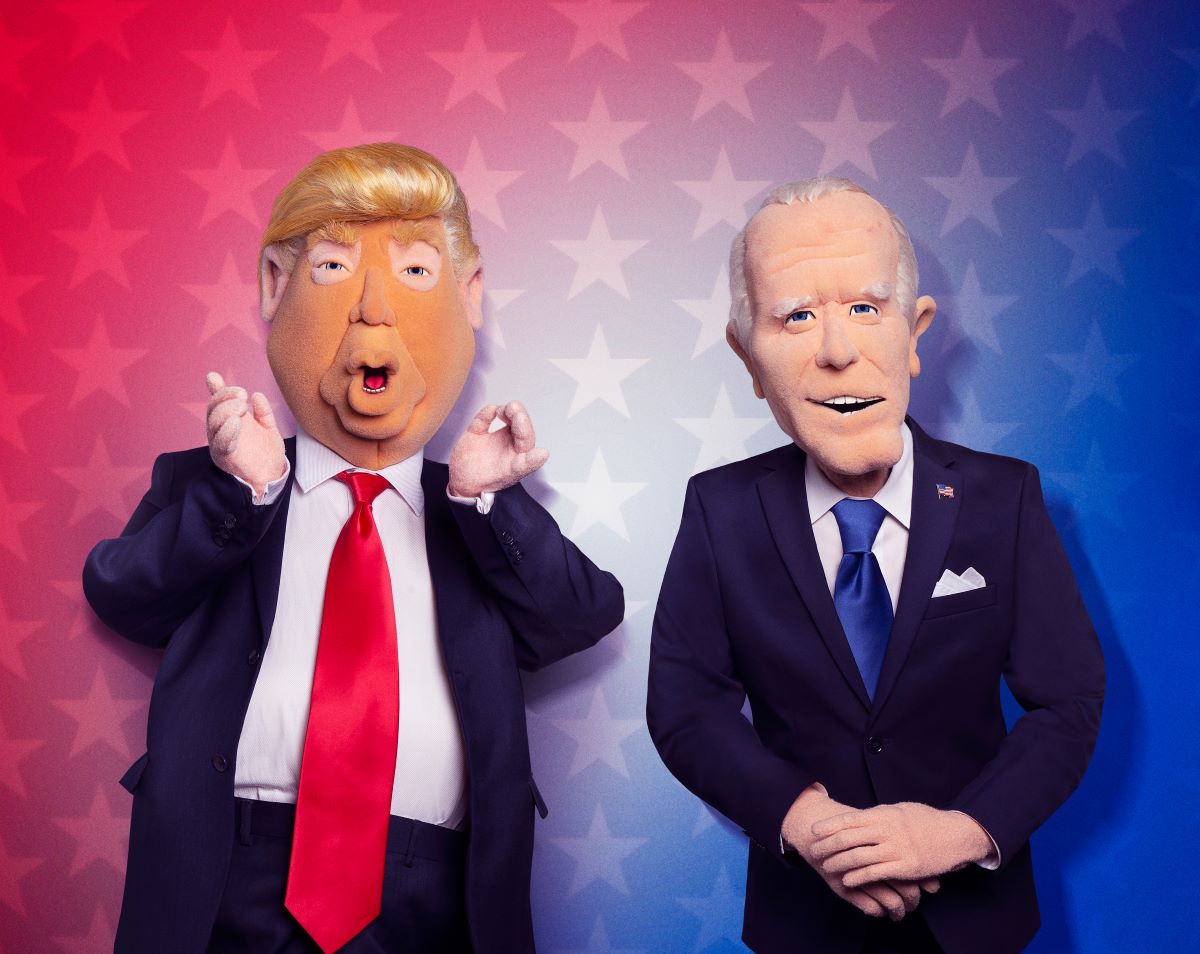 THURS/OCT 1
Let's Be Real (Fox). Triumph the Insult Comedy Dog puppet master Robert Smigel goes after the upcoming presidential election like a puppet pit bull in this special.
FRI/OCT. 2
Emily in Paris (Netflix). Lily Collins stars as an American in Paris who takes a job at a marketing firm in this comedy from Sex and the City showrunner Darren Star.
Monsterland ( Hulu, Crave). Taylor Schilling, Mike Colter, Kaitlyn Dever and Hamish Linklater star in this eight episode adaptation of Nathan Ballingrud's North American Lake Monsters. Look out for the giant zebra muscles!
Song Explorer (Netflix). Spun off from a popular podcast, this features musicians breaking down the origins of one of their songs. Featured artists include Alicia Keys, Lin Manuel Miranda and R.E.M. ("Losing My Religion").
Tiny World (AppleTV+}. Paul Rudd — who once starred as "Ant-man" — narrates this nature series which looks at the ingenuity and resilience of the smallest animals on the planet.
SAT/OCT. 3
Saturday Night Live (NBC, Global). Back for a 46th season, Lorne Michaels' sketch comedy showcase will go back before a limited-seating, live studio format. Chris Rock (Fargo) hosts; look for Jim Carrey as presidential candidate Joe Biden and Maya Rudolph as VP running mate Kamala Harris.
Rare Bird Alert (CBC, CBC Gem), Part of CBC Docs POV, this documentary looks as punk rocker Paul Riss. The Hamilton, Ont., native has the Latin names of 234 birds tattooed on his body. Bloody hell!
SUN/OCT. 4
black-ish Election Special (ABC). This is in two-parts with the second part animated. The series doesn't officially return until Oct. 23.
Cobra (PBS). A six-episode UK import that follows a British prime minister in the midst of a political crisis. So sort of like a documentary. Robert Carlyle, Victoria Hamilton and Richard Dormer star.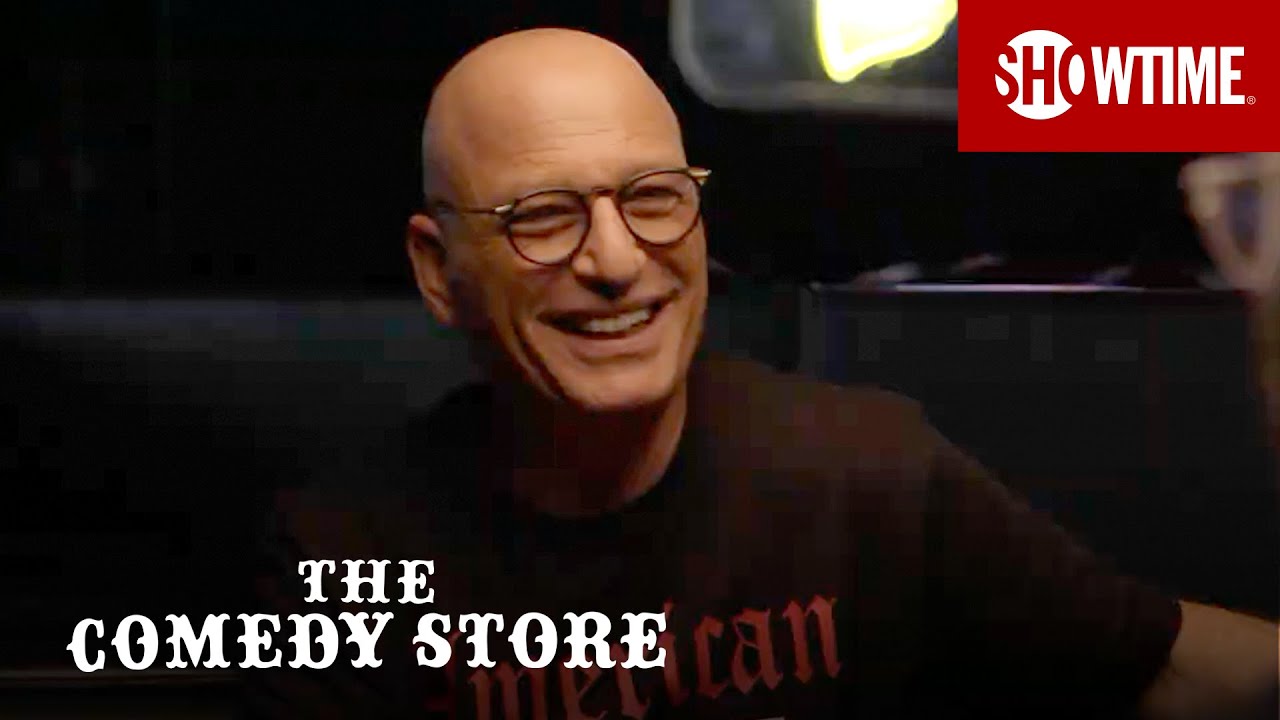 The Comedy Store (Showtime). The five part documentary, from Mike Binder, explores the history of LA's The Comedy Store. Mitzy Shore's famous Sunset Boulevard landmark was where David Letterman, Jim Carrey, Jay Leno, Richard Pryor, Howie Mandel, Eddie Murphy, Robin Williams and all the great stand-up comedians of the past five decades found their feet.
David Attenborough: A Life on Our Planet (Netflix). The 93-year-old broadcaster and historian would like to save the planet before he goes; he looks at this documentary as his "witness statement."
Flesh and Blood (PBS). A new, four-part Masterpiece mystery series starring Imelda Staunton, Stephen Rea, and Russell Tovey.
The Good Lord Bird (Showtime, Crave). An eight-episode adaptation of the award-winning novel by James McBride about 19th century abolitionist John Brown, played by Ethan Hawke. Daveed Diggs (playing Frederick Douglass), Lodge 49's Wyatt Russell, David Morse, Steve Zahn, Orlando Jones, and Ellar Coltrane also star.
The Walking Dead (AMC). Back, finally, with the finale of the 10th season; Season 11 won't return until 2021.
The Walking Dead: The World Beyond (AMC). A new spinoff series about the generation born after the start of the "zombie menace." (Not a euphemism for "Trump administration").
MON/OCT. 5
The Sounds (CBC). This New Zealand-based relationship thriller stars Rachelle LeFevre (Mary Kills People) as one of the intriguing inhabitants of a sleepy little town of mystery. Grieving wives, cheating husbands, epic embezzlement and historic crime are all promised. Just what kind of sounds are they making?
One Day at a Time (CBS, Global). The fourth season of this Norman Lear sitcom, already seen on Pop TV, lands for the first time on CBS.
Soulmates (AMC). Set 15 years in the future, this six-episode anthology series stars Shamier Anderson, Malin Akerman, Betsy Brandt, Kingsley Ben-Adir, David Costabile, Charlie Heaton, and Sarah Snook. The hook: everyone on the planet now has an app to find their soulmate.
TUES/OCT. 6
neXt (Fox, Global). A Steve Jobs-like Silicon Valley pioneer (played by Mad Men's John Slattery) creates a form of artificial intelligence that scares even him. The sci-fi thriller also stars Fernanda Andrade, Michael Mosley, and Eve Harlow.
Swamp Thing (The CW). Another Marvel superhero series, with this one having already premiered on the DC Universe streaming service.
WED/OCT. 7
Trickster (CBC). This six episode drama stars newcomer Joel Oulette as an Indigenous teen who sells ecstasy and works odd jobs to help support his dysfunctional family. Crystle Lightning plays his self-medicating mom and Craig Lauzon (Air Farce) plays his unemployable dad. Based on the Eden Robinson novel "Son of a Trickster."
War of the Worlds (CBC). This new adaptation of the classic HG Wells sci-fi novel is a UK/France co-production set in modern day Europe. Eleanor Tomlinson, Robert Carlyle, Rupert Graves lead a large international ensemble. Eight episodes.
Doctor Who: The Faceless Ones (BBC America). Here's a curiosity for sci-fi fans: this fourth season in the Doctor Who franchise was originally broadcast in England in 1967. It was presumed lost, with four of the six episodes presumed destroyed. A recreation has been made combining surviving audio files with new animation. So, yes, a bit of time travel leads to an old/new Doctor visit.
Hubie (Netflix). Adam Sandler's latest feature for the streaming service is set in Salem, Mass., in Halloween night. Kevin James, Maya Rudolph, Ray Liotta, and Julie Bowen also star.
THURS/OCT. 8
Closer Look Thursday (NBC, Global). A live, half-hour special that's basically an expanded comedy special spun-off from Late Night with Seth Meyers.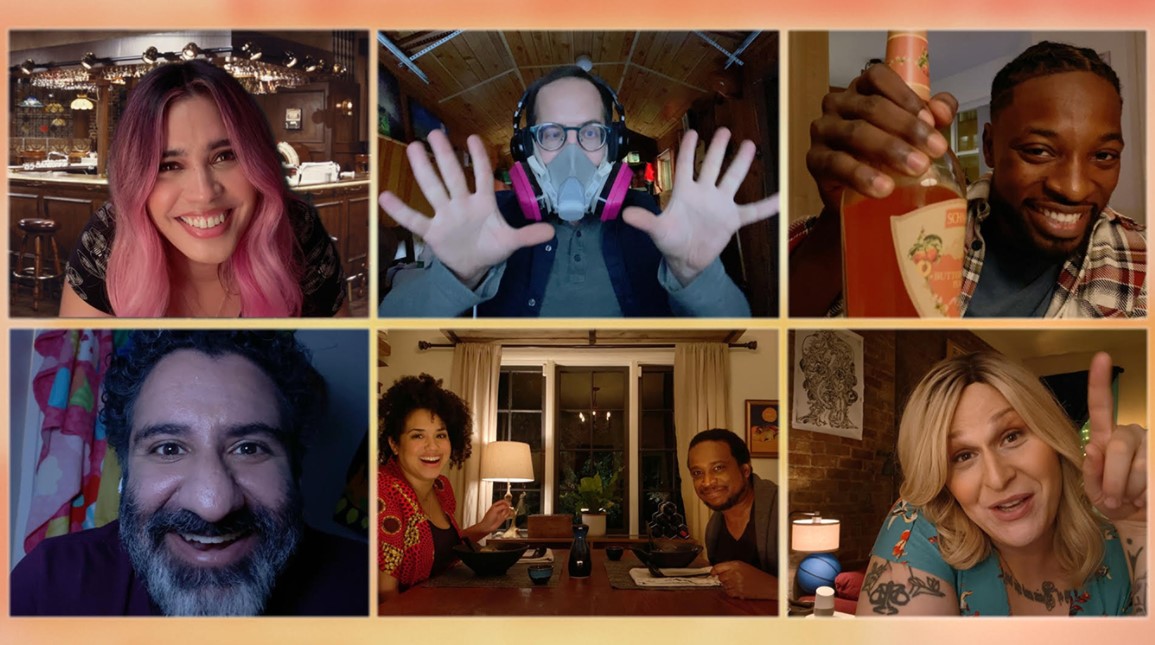 Connecting… (NBC, Global). Canadian executive producer Martin Gero (Blindspot) is behind this COVID era comedy about a group of friends trying to stsy connected during a pandemic. Cast includes Parvesh Cheena, Jill Knox, Ely Henry and Otmara Marrero.
Supernatural (The CW). The finale seven episodes of this series, pushed back from the spring due to the pandemic, begin airing on this night.
Charm City Kings (HBO Max, Crave). Jada Pinkett Smith and Will Smith are executive producers of this film which follows a teenage gang of Baltimore dirt bikers known as The Midnight Clique. Can these kids stay on the straight and narrow?
FRI/OCT. 9
Deaf U (Netflix). This series follows several deaf students who attend Gallaudet university.
The Haunting of Bly Manor (Netflix). Season 2 of this horror anthology series features returning cast members Oliver Jackson-Cohen and Victoria Perdretti.
The Right Stuff (Disney+). First came the Tom Wolfe novel and the terrific 1983 feature film. Now this TV update of the early days of the NASA space program stars Patrick J. Adams, Jake McDorman, Patrick Fischler, Colin O'Donoghue, James Lafferty, Aaron Staton, and Michael Trotter as the seven original Mercury astronauts. Premieres with back-to-back episodes; following six hours streaming on consecutive Fridays.
SAT. OCT. 10
SUN/OCT. 11
The Spanish Princess (Starz, Crave). Return to the 16th century court of King Henry the VIII ( Ruairi O'Connor) as Queen Catherine (Charlotte Hope) settles in for a happy life and…oh, wait… never mind. Watch as the epic battle really begins.
MON/OCT. 12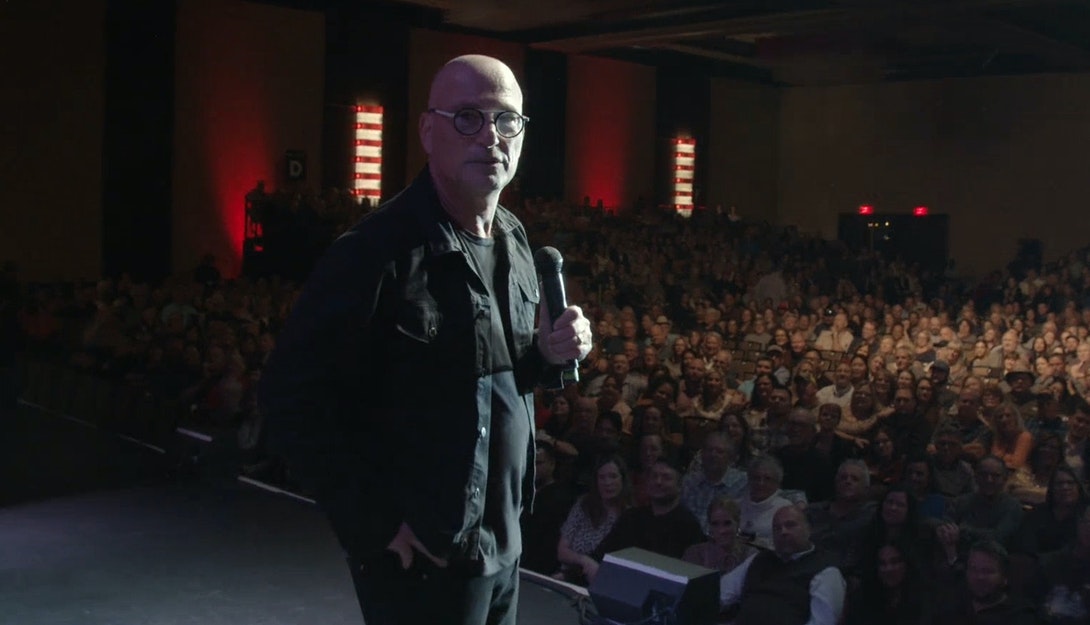 Howie Mandel: But Enough About Me (CTV). At Thanksgiving, the 64-year-old, Toronto-born stand-up comedian and America's Got Talent host takes a look back at his life and career. He also touches on coping with mental illness. When it comes to being a germaphobe, however, he was way ahead of the curve.
TUES/OCT. 13
The Bachelorette (ABC, Citytv). Again with this.
WED/OCT. 14
The Con (ABC). Whoopi Goldberg narrates this ABC News series about people taken in by claims and promises that proved too good to be true –from identity fraud to misleading romances. That college admission scandal also gets re-told.
The 2020 Billboard Music Awards (NBC). Rescheduled from last April.
The Amazing Race (CBS, CTV). Originally scheduled for May and a summer run, this long-running competition show was produced pre-COVID, allowing for around the world travel. It lands on the fall schedule, giving CBS a marquee series while scripted production tries to ramp back up.
THURS/OCT. 15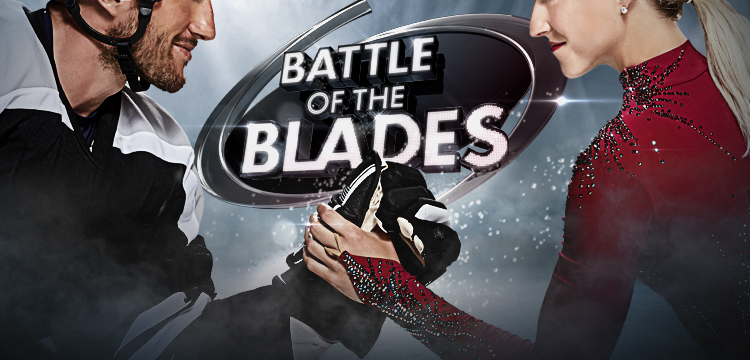 POSTPONED Due to a Covid outbreak; CBC will reschedule.
Battle of the Blades (CBC). Sixteen new athletes pair up for a fifth season of this competition series. This time, three female hockey players and three male figure skaters are part of the mix. Competitors include Meghan Agosta and Andrew Poje; Jennifer Botterill and Eric Radford; Jessica Campbell and Asher Hill; Carlotta Edwards and Kris Versteeg and Meagan Duhamel and Wojtek Wolski. They'll all compete to win $100,000 for charity. Ron MacLean and Kurt Browning are back as host and Elite Battle Expert.
Social Distance (Netflix). A remotely shot anthology series from the team behind Orange is the New Black. Cast includes Mike Colter, Danielle Brooks, Oscar Nunez, Peter Scanavino and Asante Black.
Star Trek: Discovery (CTV Sci-Fi, CBS AllAccess; returns Friday on Crave). The long awaited third shot-in-Toronto season finally boldly goes forward.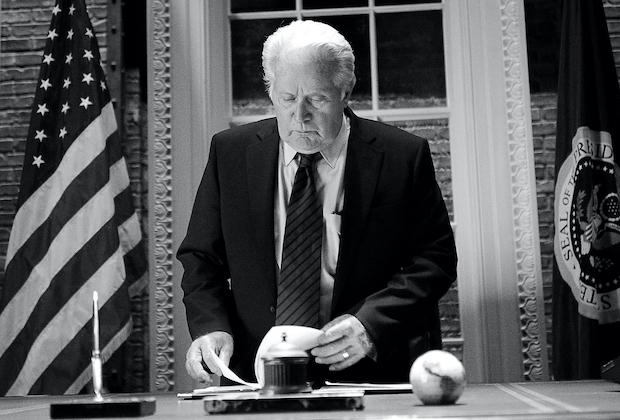 A West Wing Special to Benefit When We All Vote (HBO Max). The cast from the pretentious and overrated drama gathers to re-do a Season 3 episode. Martin Sheen, Rob Lowe, Dulé Hill, Allison Janney, Janel Moloney, Richard Schiff, and Bradley Whitford all take part in the staged presentation. Sterling K. Brown replaces the late John Spencer in the cast as Leo McGarry.
UPDATE: Dueling Town Halls (ABC; NBC). This was supposed to be the date for the second presidential debate between president Donald Trump and former vice-president Joe Biden. Instead, Trump came down with COVID and later refused to participate in a virtual debate. Now there will be separate town hall events, with Good Morning America's George Stephanopoulos moderating the one with Biden (from 8 to 9:30 p.m.) and NBC (plus MSNBC and CNBC) hosting the second with Today co-anchor Savannah Guthrie moderating. The winner? CBS.
John Bronco (Hulu). A 40-minute mocumentary about Ford pitchman John Bronco, the guy the truck is named after. Tim Meadows, Tim Baltz, Bo Derek, Dennis Quaid and Kareem Abdul-Jabbar star.
FRI/OCT. 16
Helstrom (The CW). This 10-episode horror series from Marvel stars Elizabeth Marvel (no relation!) as a mother of two adult children with superpowers who have a famous daddy — Satan! Note to my lawyer: do I have an I.P. case here?
The Trial of the Chicago 7 (Netflix). Bounced from cinemas, this Aaron Sorkin feature looks at the seven protesters — including Tom Hayden and Abbie Hoffman — who lit up the 1968 Democratic National Convention. Sacha Baron Cohen, Eddie Redmyne, Joseph Gordon-Levitt, Mark Rylance and Michael Keaton star.
Shark Tank (ABC). The 12th season premiere welcomes two new guest Sharks: jewelry designer Kendra Scott and Blake Mycoskie, founder of TOMS and co-founder of MadeFor. Critics were sent a box of products pitched this season on the series, including "Hug Sleep," an adult swaddle sleep pod I'm going to curl up in until this whole pandemic things blows over. Canadian Sharks Kevin O'Leary and Robert Herjavec are both still in the Tank.
Cats (HBO, Crave). You could fill a littler box with the bad reviews this feature drew. Still, this may be the ultimate home isolation virtual drinking game binge of 2020.
SAT/OCT 17
David Byrne's American Utopia (HBO, Crave). Spike Lee directed this stage performance of Byrne and his kinetic backing band bringing Talking Heads classics to life. You may ask yourself, why did this take so long?
SUN/OCT. 18
Supermarket Sweep (NBC, CTV). Yes, it has come to this– a revival of the game show where ordinary people compete to see who can hoard the most groceries and stuff them into a shopping cart. Ex-SNLer Leslie Jones gets to say "Go."
Who Wants to be a Millionaire (ABC, CTV). The rebooted game show returns with Jimmy Kimmel as host and a new group of celebrity contestants.
MON/OCT. 19
The Voice (NBC, CTV2). Returns for another socially distanced season.
TUES/OCT. 20
The Magic School Bus Rides Again (Netflix).
WED/OCT. 21
The Conners (ABC/CTV). The Roseanne family re-do returns for a fourth season and they're tackling COVID head on. Everybody is out of a job and the house is at risk. So nothing's really changed. As showrunner Bruce Helford told reporters this on a virtual call, "This family is built for disaster." Kudos to the stellar players and crew for masking up and doing this for folks who may have to mask up to watch it. COVID rules apply, so no studio audience.
Also back tonight: black-ish and The Goldbergs (both ABC).
My Next Guest Needs No Introduction (Netflix). David Letterman and his beard are back and this season they're talking to Kim Kardashian West, Dave Chappelle, Robert Downey Jr and Lizzo.
THURS/OCT. 22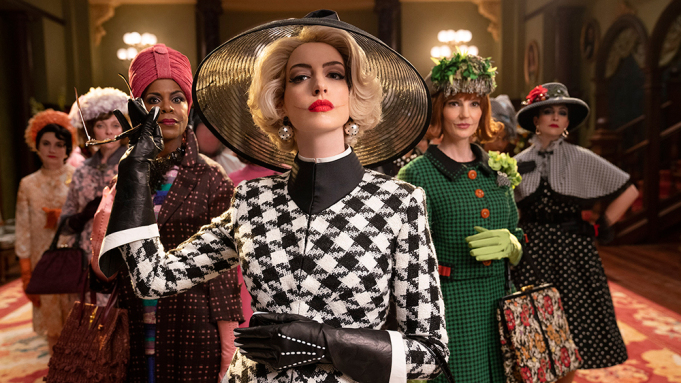 The Witches (HBO Max). The U.S.-only streaming service offers this big budget feature starring Anne Hathaway, Octavia Spencer and Stanley Tucci and directed by Robert Zemeckis. Witches want to turn the world's children into mice! Chris Rock also stars; based on a Roald Dahl story. Will be in selected cinemas by Oct. 28.
Chelsea Handler Evolution (HBO Max). The comedienne and bestselling author makes her long awaited return to stand-up after a six year hiatus. Handler will talk about her first foray into therapy—where she was able to unearth why everyone on this planet annoyed her so much. Filmed in front of a live, socially distanced audience.
Equal (HBO Max). Billy Porter takes viewers through the Stonewall Uprising in this four-part look at the LGBTQ+ movement.
Another Presidential Debate (various news and broadcast networks). Please God, make it stop. Whoa… you did!
FRI/OCT. 23
How to with John Wilson (HBO, Crave). If you liked Nathan for You with Canadian Nathan Fielder you'll likely like this comedy-doc. Wilson, a self-described "anxious New Yorker," dispenses everyday advice to fellow New Yorkers on a variety of topics. He's also the writer, director, cameraman, executive producer and narrator of this six episode series. Fielder is among the executive producers.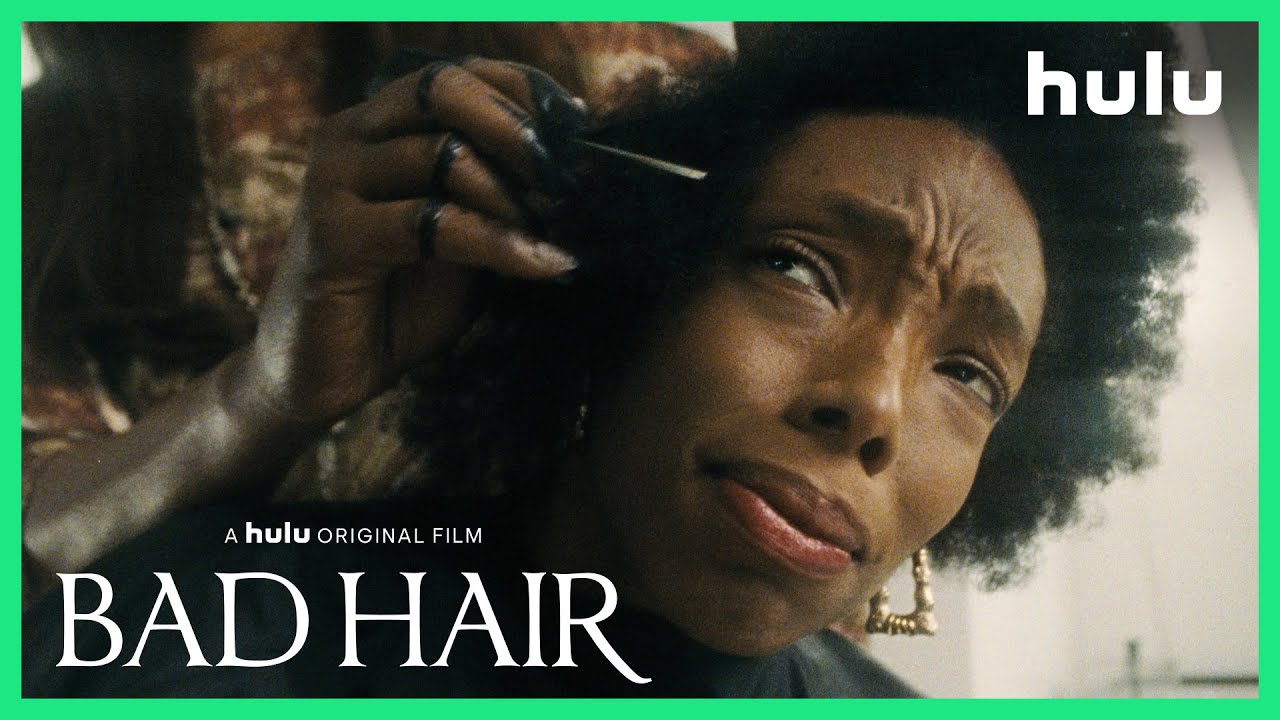 Bad Hair (Hulu). A hit at Sundance this set-in-Los Angeles horror-comedy is set at a 1989 MTV-like cable network. At the centre is Anna (newcomer Elle Lorraine), who needs a weave to really make it as a music-spinner — but discovers that the new 'do has a mind of its own.
On The Rocks (AppleTV+). Director Sophia Coppola hit it big with Bill Murray on "Lost in Translation." They re-teaming on this straight-to-streaming feature about a happily married Manhattan mom (Rashida Jones) who suspects her hubby (Marlon Wayans) is having an affair.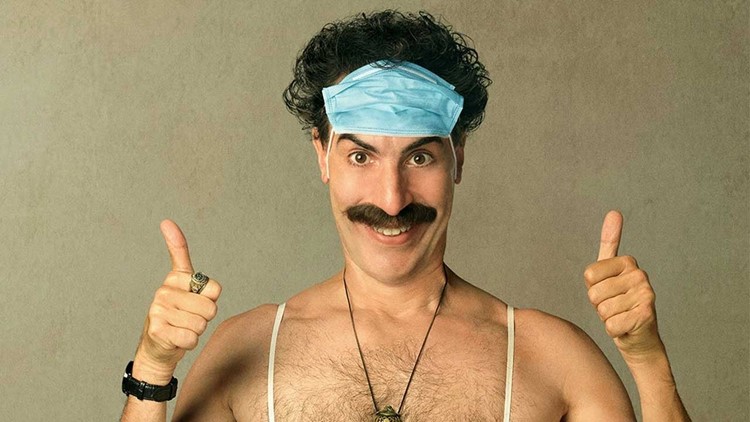 Borat Subsequent Moviefilm: Delivery of Prodigious Bribe to American Regime for Make Benefit Once Glorious Nation of Kazakhstan (Amazon Prime Video). Borat's back and Amazon's got him as Most Famous comedian Sacha Baron Cohen returns, this time to goof on knumskulls such as Mike Pence and Rudy Giuliani. Irina Nowak plays Borat's notorious sister, this time his traveling companion.
Bruce Springsteen's Letter to You (AppleTV+). The boss is back with this documentary about the making of his latest album (also being released on this day).
SUN/OCT. 25
The Undoing (HBO, Crave). A therapist on the verge of a big breakthrough success (Nichole Kidman) is thrown into crisis mode after a violent death. Based on the 2014 psychological thriller "You Should Have Known" and produced by David E. Kelley. Hugh Grant, Donald Sutherland and Lily Rabe also star.
TUES/OCT. 27
Let's Make a Deal Prime Time; The Price is Right Primetime (CBS). The long-running games shows air back-to-back as they pay tribute to essential workers. They both also introduce newly redesigned, socially distanced sets. Let's make a Deal will now feature a wall of contestants from across the US and the prizes are bgger, including Golden Envelopes worth up to $100,000.
This is Us (NBC, CTV). Two hour season premiere.
FRI/OCT. 30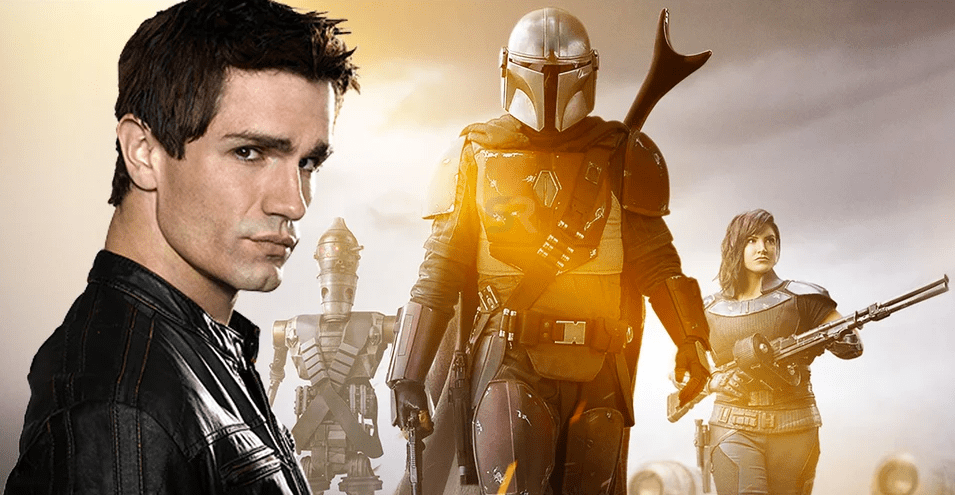 The Mandalorian (Disney+). Baby Yoda is back! The hit Star Wars spin-off series returns with new cast additions Katee Sackhoff (Battlestar Galactica), Timothy Olyphant (Justified), Rosario Dawson and Michael Biehn.
Citizen Bio (Showtime, Crave). Canadian filmmakers Trish Dolman (Canada in a Day) and Graeme Manson (Orphan Black), are behind this look at four of America's most notorious biohackers and their relationships with Aaron Traywick, a self-proclaimed biohacker whose life took a tragic turn when he was mysteriously found dead at the age of 28. Could the ground-breaking treatments he was developing have rocked the highly-regulated pharmaceutical market?
Truth Seekers (Amazon Prime Video). Feature film favourites Simon Pegg and Nick Frost team up on this new supernatural comedy series co-created with James Serafinowicz and Nat Saunders. The duo are broadband providers by day, paranormal investigators by night. Malcolm McDowell and Emma D'Arcy also star.