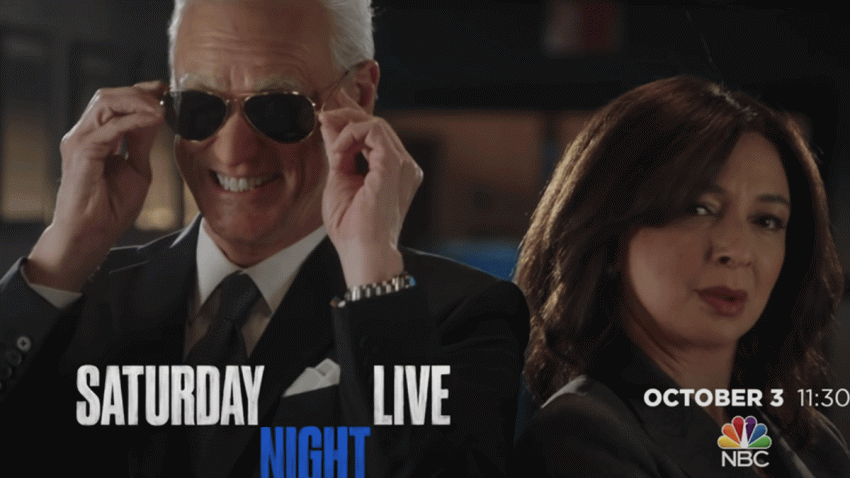 Saturday Night Live will have no shortage of topical targets when the series returns this weekend for a 46th consecutive season (NBC and Global).
The late night comedy fest will be hosted by Chris Rock, fresh off his dramatic acting debut on the fourth season of Fargo. The musical guest is Meagan Thee Stallion, so these guys aren't horsing around.
A Canadian once rejected as an SNL cast member — Jim Carrey — will be guesting as Democratic presidential candidate Joe Biden — a casting suggestion which came from Carrey himself. Executive producer Lorne Michaels wasn't about to say no twice.
Former player Maya Rudolph will reprise her role as Biden's vice-presidential running mate Kamala Harris. Alec Baldwin, of course, has been booked to appear as Trump, although who knows how far they'll go now that the president and the First Lady have been diagnosed with COVID 19.
The star-packed premiere will play before a much smaller crowd at SNL's famed Studio 8H playpen in mid-town Manhattan. The long, rectangular, three story high soundstage has an extended run of bleachers that normally can accommodate over 300 onlookers. Michaels says that number will be limited to however many the State of New York will safely allow under COVID conditions.
Having been to a SNL taping or two, one limitation will be getting audience members to the eighth floor. Normally citizens line up in close quarters on the ground floor in the hallways of 30 Rockerfeller Plaza and are crammed tightly into elevators with an operator. The loading process could take longer than the 90 minute show.
All of the regular cast members from the preceding season are returning, including Kenan Thompson, back as the show's longest-serving cast member for an 18th season. In addition, featured player Ego Nwodim has been elevated to repertory status with Chloe Fineman and Bowen Yang remaining as featured players. New to the featured bench this season are staff writer Andrew Dismukes, Upright Citizens Brigade player Lauren Holt and stand-up comedian Punkie Johnson.
Altogether, that's a record 20 cast members. Don't expect them all to engage in the usual group hug at the end of the show.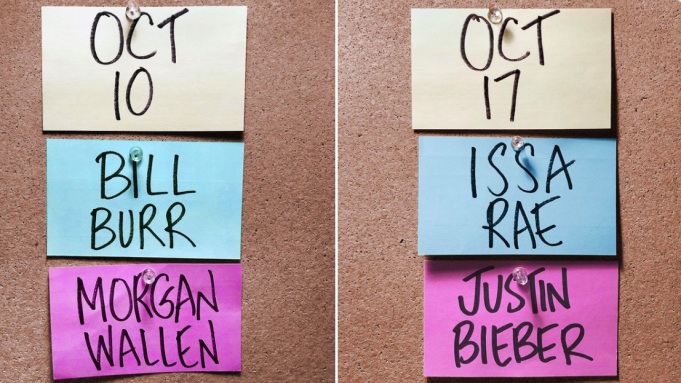 New episodes will air every Saturday in October, with Bill Burr hosting Oct. 10 and Issa Rae Oct. 17 — the same week that Justin Bieber is scheduled as musical guest.