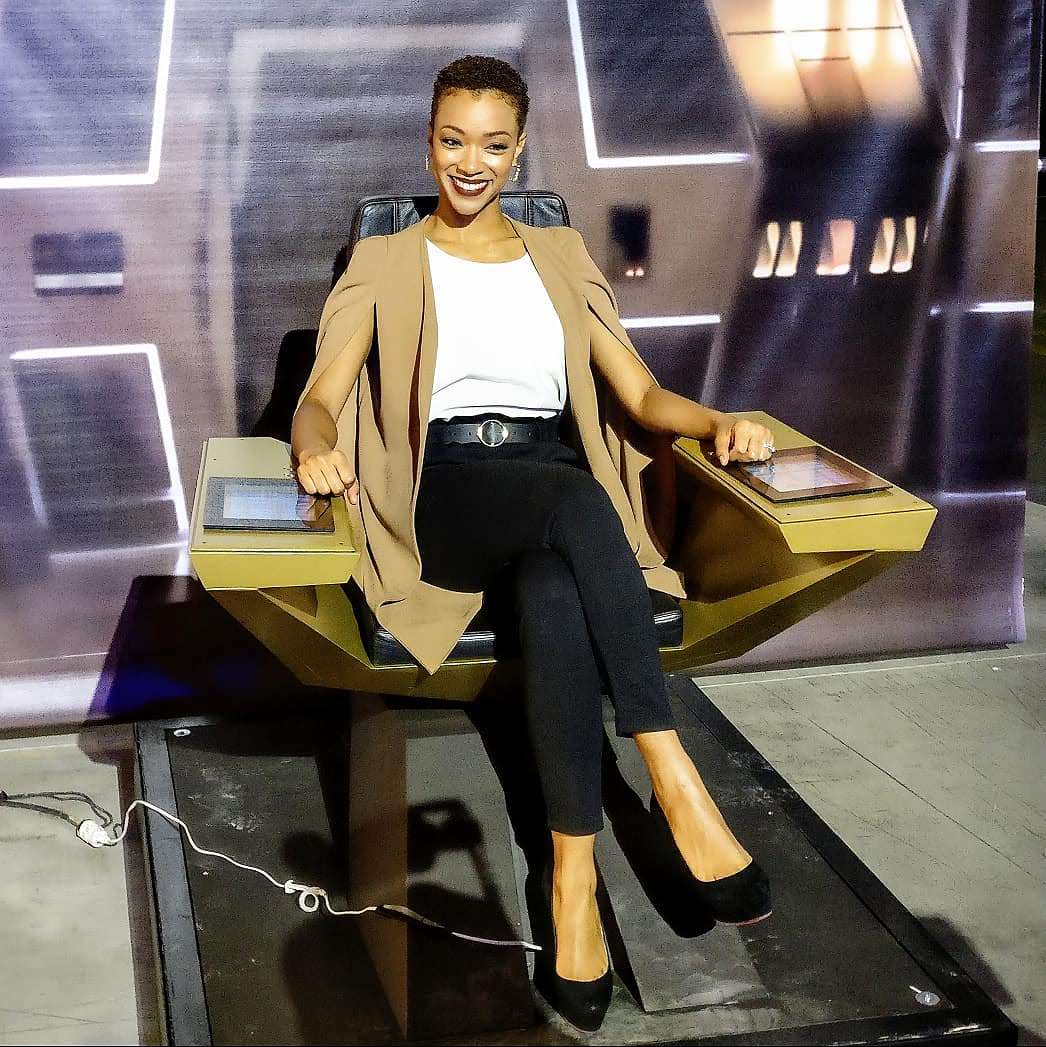 It has been a year-and-a-half since Star Trek: Discovery last boldly went on it's most recent TV voyage. It finally returns Thursday with 13 new episodes on CTV Sci-Fi Channel as well as CBS AllAccess. In addition, Crave will start streaming it Friday
The shot-in-Toronto series has sat so long the calendar has almost caught up with the sci-fi storyline. Not really: at the end of the second season, the USS Discovery is rocketed 930 years into the future, further distancing it from today's times.
The COVID-19 pandemic had no bearing on Discovery's production schedule. Filming on the season officially wrapped at Pinewood Studios in Toronto on February 24, 2020. Including some on-location work in Iceland (used in the first two episodes of the new season), production extended from July of 2019 to February of 2020.
Seven months is a long time to shoot 13 episodes. Star Trek: The Next Generation favourite Jonathan Frakes did return to direct at least one new episode this season. COVID did impact post-production work on the series, with composer Jeff Russo forced to record some of his orchestrations remotely with musicians in various isolated studios. Set phasers to synchronise!
The cast was in Toronto in September of 2019 when CBS International held a press gathering in nearby Mississauga, Ont., to unveil CBS Stages Canada. Sonequa Martin-Green, Michelle Yeo and Anthony Rapp all attended the ribbon cutting ceremony, and graciously hung around for a few press interviews.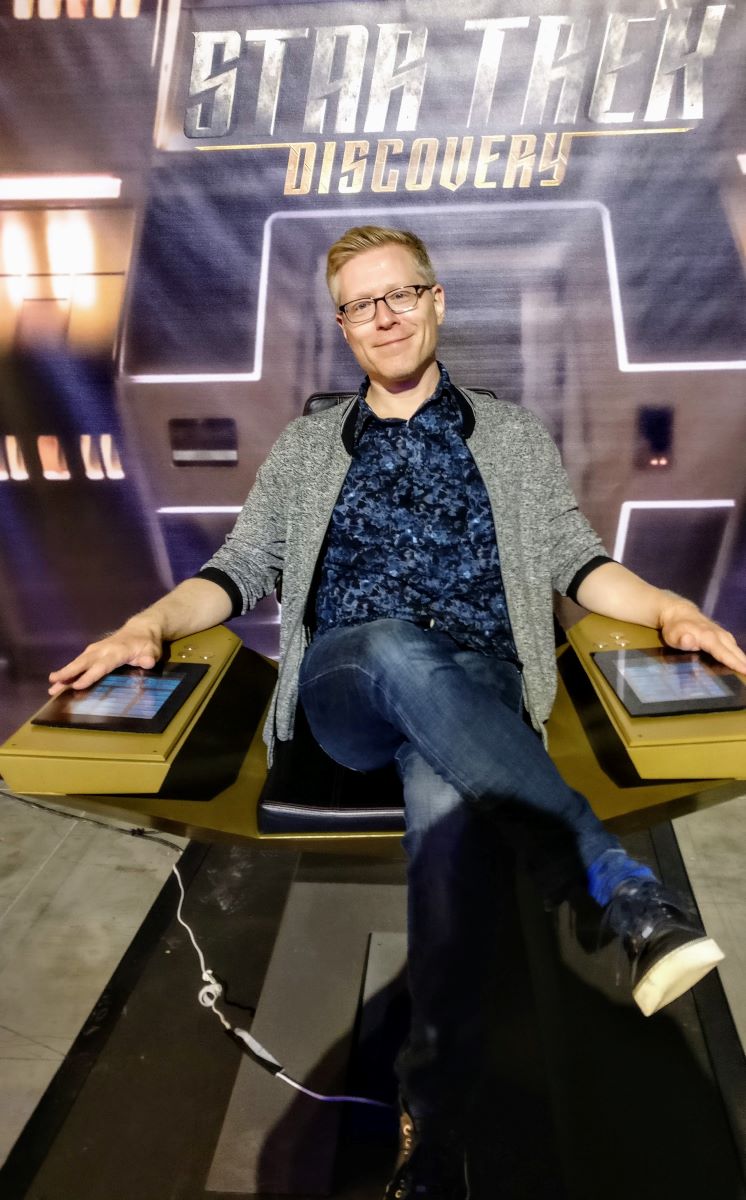 I had a great conversation about Season Three with Rapp, who was very friendly and accessible at the Studio launch. Unfortunately, it was one or two cell phone recording aps ago, and I can't find the audio file — either that or there is a technology in the future which allows CBS to go back in time and erase digital conversations as well as reporters memories. Rapp definitely was boyrant about the new season and his role on it and also spoke of several new characters who would be part of the mix.
A few month later, last January, I encountered Rapp's cast mate Wilson Cruz, one of the executive producers behind the AppleTV documentary series Visible: Out on Television. That doc profiled the likes of Paul Lynde and Raymond Burr and other closeted stars from the '50s, '60s and '70s. We chatted about them and eventually I tried to work in a Star Trek: Discovery question when I was shut down at warp speed by an eavesdropping publicist. Aside from confirming that the new season took place around 1000 years in the future, Cruz explained that "we don't have a release date or anything which is why she doesn't want me to talk about it."
Fair enough. I've screened the first new episode, however, and can report that it is basically a reboot of the series. Commander Michael Burnham (Martin-Green) blasts off like a giant astro-moth on a time travel mission to save the Federation. There's an accident in space, and she collides with a renegade cargo courier. For the rest of the review, see the next post.