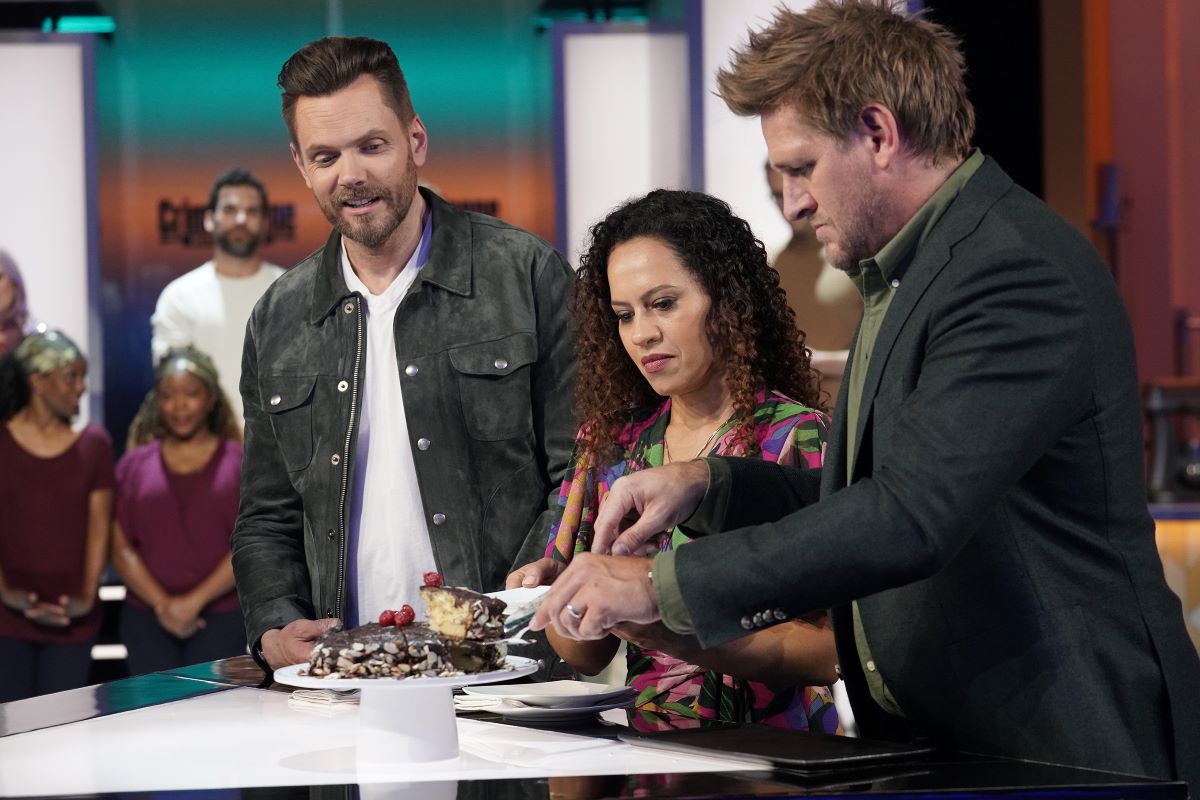 In the new Fox reality competition series Crime Scene Kitchen, the one who seems to be making out like a bandit is host Joel McHale.
How does Mister Hipster Ironic get away with being above it all and dismissive and also host a network baking reality show? Is this really how you follow a brilliant sitcom such as Community? With Card Sharks, Match Game and Crime Scene Kitchen?
Well, yes, says Joel McHale.
"It's fun," he told reporters in on a virtual Fox press call earlier this month. He reminded some of us that he started out on cable doing The Soup. Yes, Community was a dream come true, "but I never saw my family," he said. Besides, why can't he do different things? "I like doing standup and acting, and then, yelling at bakers."
He doesn't really yell at the bakers. On this show, they are six two-person teams who each enter a kitchen "crime scene" and deduce, from the evidence left on the stove, fridge, counters and even waste baskets, exactly what was just baked – and then recreate it. Celebrity judges Curtis Stone, from Australia, and Yolanda Gampp, from Toronto, then determine which team came closest to duplicating the desert.
As McHale tells the contestants off the top, "You're about to participate in a one-of-a-kind show that combines the non-stop thrills of a cooking competition with the lighthearted fun of an active criminal investigation."
He's more of a resident smart-alecky taster than host. And why not, says McHale.
"I'm glad people like, you know, Dwayne Johnson and Ellen DeGeneres and Jamie Foxx, and these people, kind of, blew the lid off of the thing that said an actor couldn't host a game show, and vice versa."
Besides, he says, the series "even has its own lighting effects."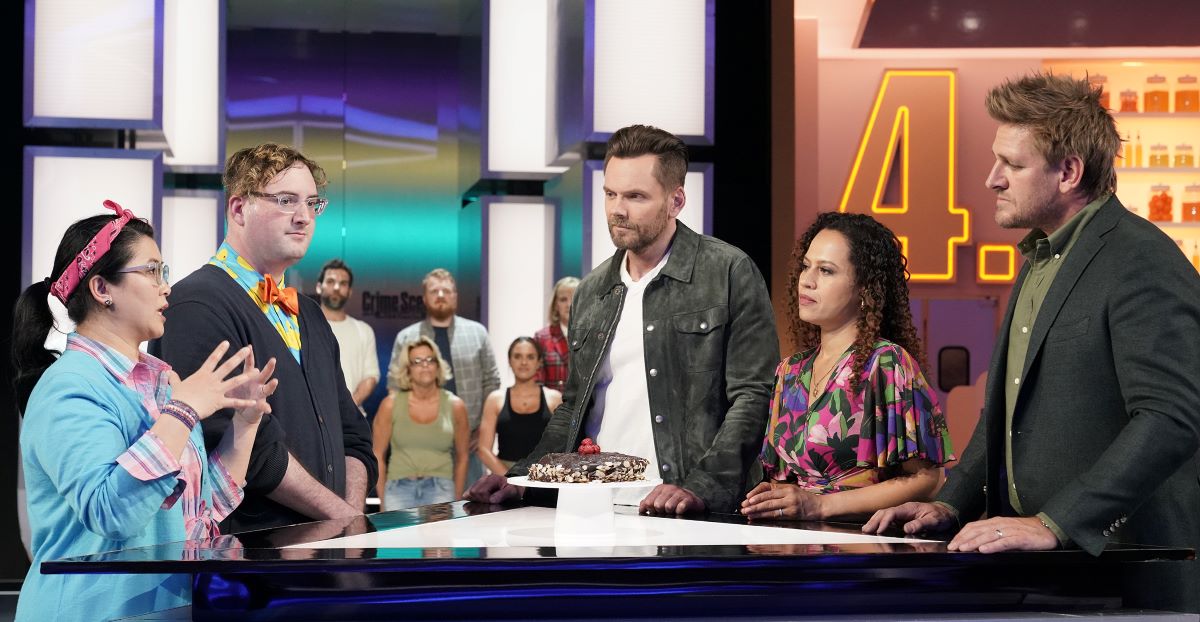 Gampp, who studied at Toronto's George Brown's Culinary Arts Program, rose to fame on the Internet. She created the popular YouTube channel How to Cake It and owns Cakes By Yolanda and Sweet Fix in Toronto.
While she's been baking professionally since she was 21, she's largely self-taught. As she said on the Fox press call, "A big advantage of being self‑taught is you learn through your mistakes, and, hopefully, you take them to heart, and you move on, and you keep trying. And that's exactly what these contestants had to do. I'm not going to, you know, downgrade the importance of schooling. Schooling is great, but some people just do better on our own."
Gampp said contestants on Crime Scene Kitchen absolutely learn from their mistakes. As episodes go on, she says, contestants start to realize that "We need to look in the drawer; we need to look in the trash; we need to look everywhere in that kitchen so we don't miss a clue."
Stone was even younger when he started to work professionally in kitchens, starting at London's Savoy Hotel at just 18. He eventually became Head Chef at White's Quo Vadis. His TV credits include cooking shows in his native Australia, The UK and America. He's been on everything from NBC's Today to Iron Chef America to Conan to The Celebrity Apprentice. "I just want to address one thing with Joel," he says. "That man is obsessed with food. He would come into work and show Yolanda and I videos of things that he cooked the night before… I spoke to him for probably about 20 minutes about the kind of coffee we grind because he comes in and buys it by the 3 kg bag. So, he certainly knows his way around the kitchen."
Crime Scene Kitchen premieres Wednesday May 26 on Fox.