The one and only time I encountered Jackie Mason in person he was selling Chicken Soup.
Not the dish; the TV show. Co-starring the English actress Lynn Redgrave as his Irish Catholic girlfriend, Chicken Soup cast Mason as what he was at the time, a middle-aged Jewish man with a droll but searing sense of humour.
The 93-year-old, who passed away Saturday in Manhattan, was in real life a rabbi who became a borscht belt comedian. He was coming off an enormous success in a Tony award-winning, one-man show on Broadway — as well as a lead role in the sequel to "Caddyshack" — when Chicken Soup premiered. The sitcom followed red-hot Roseanne on ABC in September of 1989 and opened as the second most-watched show in America to 31 million viewers.
Audiences, however, choked on this Soup. In eight weeks, the series shed about a third of its audence. Mason was a bit much for middle-Amerian audiences. ABC pulled the plug very quickly and the last four episodes never aired.
Mason shrugged and went on to headline several more very successful Broadway one man shows. He also went on to a very memorable voice-actor appearance as Rabbi Hyman Krustofski — father of Krusty the Clown — in The Simpsons' 1992 episode "Like Father, Like Clown." He and Krusty's rendition of "O Mein Pappa" is still, to me, one of the comic high points of the long-running animated series. Mason won a Primetime Emmy for his guest appearance, the first in that category for the series. He returned as the same character six more times.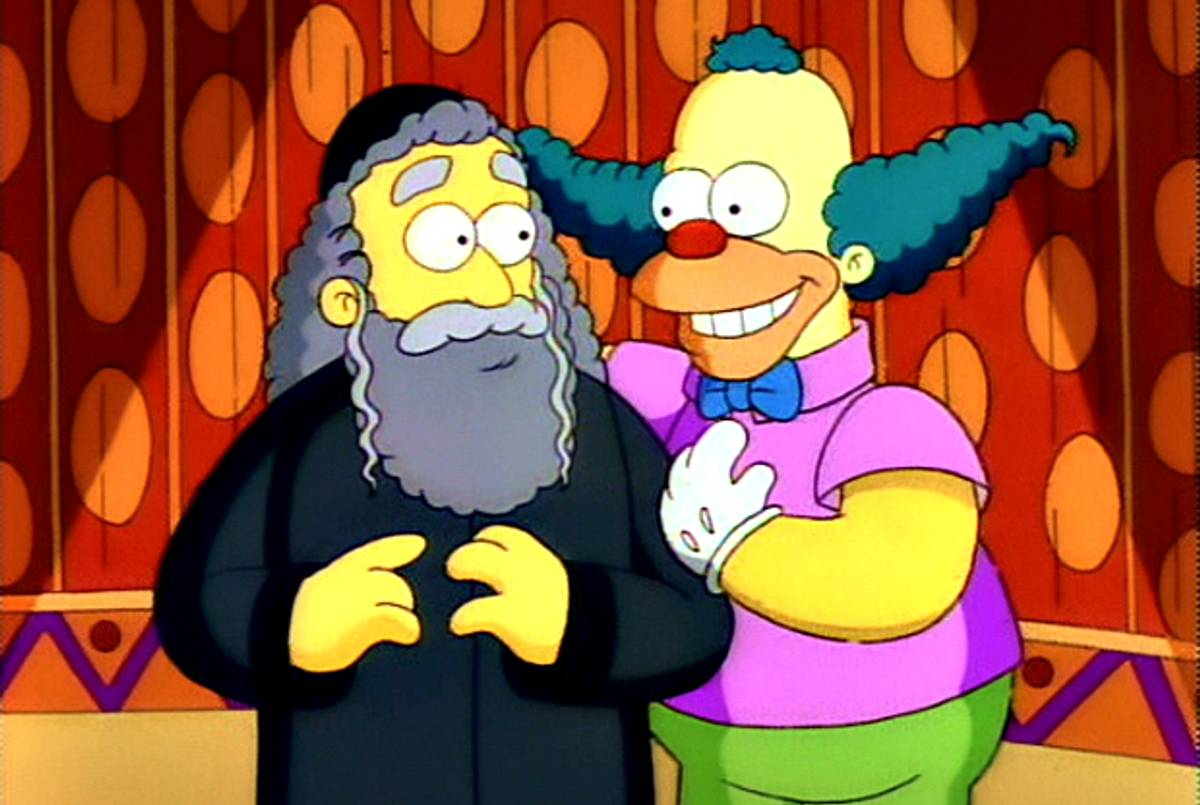 Way back in the '60s, he was a well-paid semi-regular as one of a rotation of comedians who appeared on the Sunday night CBS variety showcase The Ed Sullivan Show. Mason found himself on the outs with Sullivan, however, after a 1964 appearance included some finger pointing Sullivan took as a rude gesture. The misunderstanding, as it was later ruled in the courts, got Mason blackballed for a while on Sullivan (he did make later appearances) and hurt him for years in other bookings.
His comedy was blunt and while funny would probably get him cancelled all over again today. His vocal delivery was always half the joke. "Eighty percent of married men cheat in America," went one line. "The rest cheat in Europe."