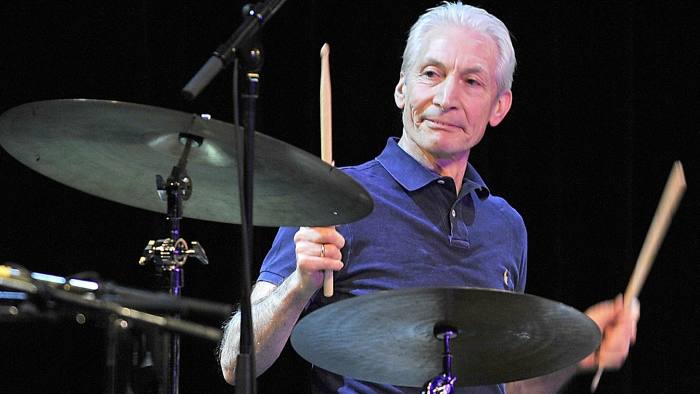 I did not meet, and have no first-hand stories, about Charlie Watts, the Rolling Stones drummer who passed away Tuesday. The 80-year-old died in a London hospital just a week or so after the band announced that they would proceed with their next tour without him.
I was at a 2003 Television Critics Association HBO press tour session when the four main members of the Stones — Mick Jagger, Keith Richards, Ron Wood and Watts — appeared via satellite. They sat and took questions and, except for Watts, wore a lot of scarfs.
Five years ago I did enjoy a lively and memorable bit of journalistic banter in a sideroom of a London opera house. The occasion was a promotional advance for "Bat Out of Hell: The Musical." Enjoying the moment were Stones' Toronto-based tour manager Michael Cohl, then CTV boss Randy Lennox and and Genesis manager Tony Smith. Some pretty good stories were shared; none, that I recall, about Watts.
And, no, I was not among the lucky ones who saw the Stones do their court-ordered concert in 1977 at Toronto's El Mocambo.
Certainly, the death of one of the original members of the bad boys of rock 'n' roll is another tick, tock moment for Boomers. Condolences to the family of the much-admired drummer filled the Internet as soon as there was news of his passing, with many rock luminaries weighing in.
For me, Martin Scorsese's 2008 documentary on the Stones, "Shine a Light," does just that on Watt's contribution to the band thanks to some exceptional camerawork. Check out the trailer for the feature here on YouTube.