Podcasts. I've got one; you've got one, everybody's got one.
They're fun to guest on, as well, as I found out this week when I was welcomed aboard Bad Pilots. That's the podcast where my son Dan Brioux, and co-host Aidan D'Aoust, watch pilot episodes of TV shows and take a deep dive into just went horribly wrong with each and every one of them.
The series we took hammers to, appropriately enough, was the 2010 William Shatner effort, S#*! My Dad Says (2010-2011). You could not say shit on broadcast network television in 2010, not even Schitt, so the PR department at CBS urged TV beat writers to refer to it as "Bleep" My Dad Says.
That, of course, was bullbleep. No one, ever, ever did that, not even once.
Everybody already knew the title thanks to the best selling book by Justin Halpern, who based that effort on his real life father's actual twitter feed. That's where his old man would rant about every little thing, and got thousands of likes in the early days of the twittersphere.
We discuss what went wrong, and the fault does not lie with Shatner, who was almost a very spry 79 at the time this series was shot. In fact, they should have called it Shat My Dad Says.
Dan and Aidan have cranked out 36 episodes of Bad Pilots so far, taking aim at everything from Date My Mom, Rock of Love with Bret Michaels, Jersey Shore, Keys to the VIP, Emeril and even Studio 60 on the Sunset Strip. They even suffered through Joey and Cop Rock! Not every show they look at was an instant flop. In fact, they alter their format now and then, taking a hard look on one occasion at a monster hit that they feel went off the rails in its final season: Game of Thrones.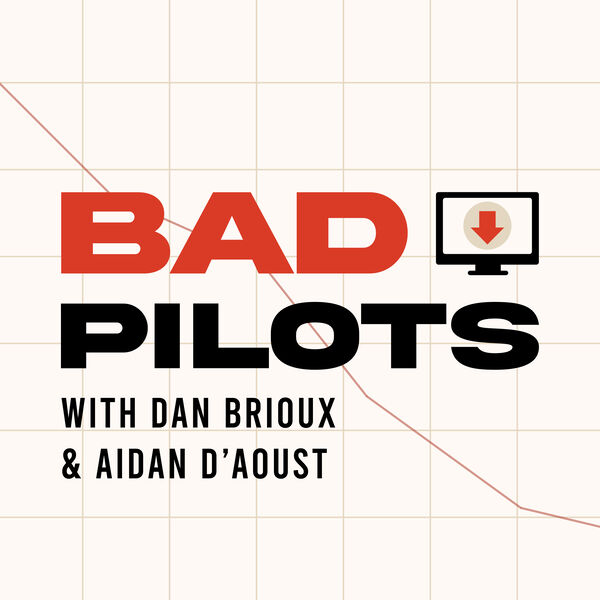 Bad television, a podcast concept that will never run out of episodes. Give Dan and Aidan a listen by following this link.