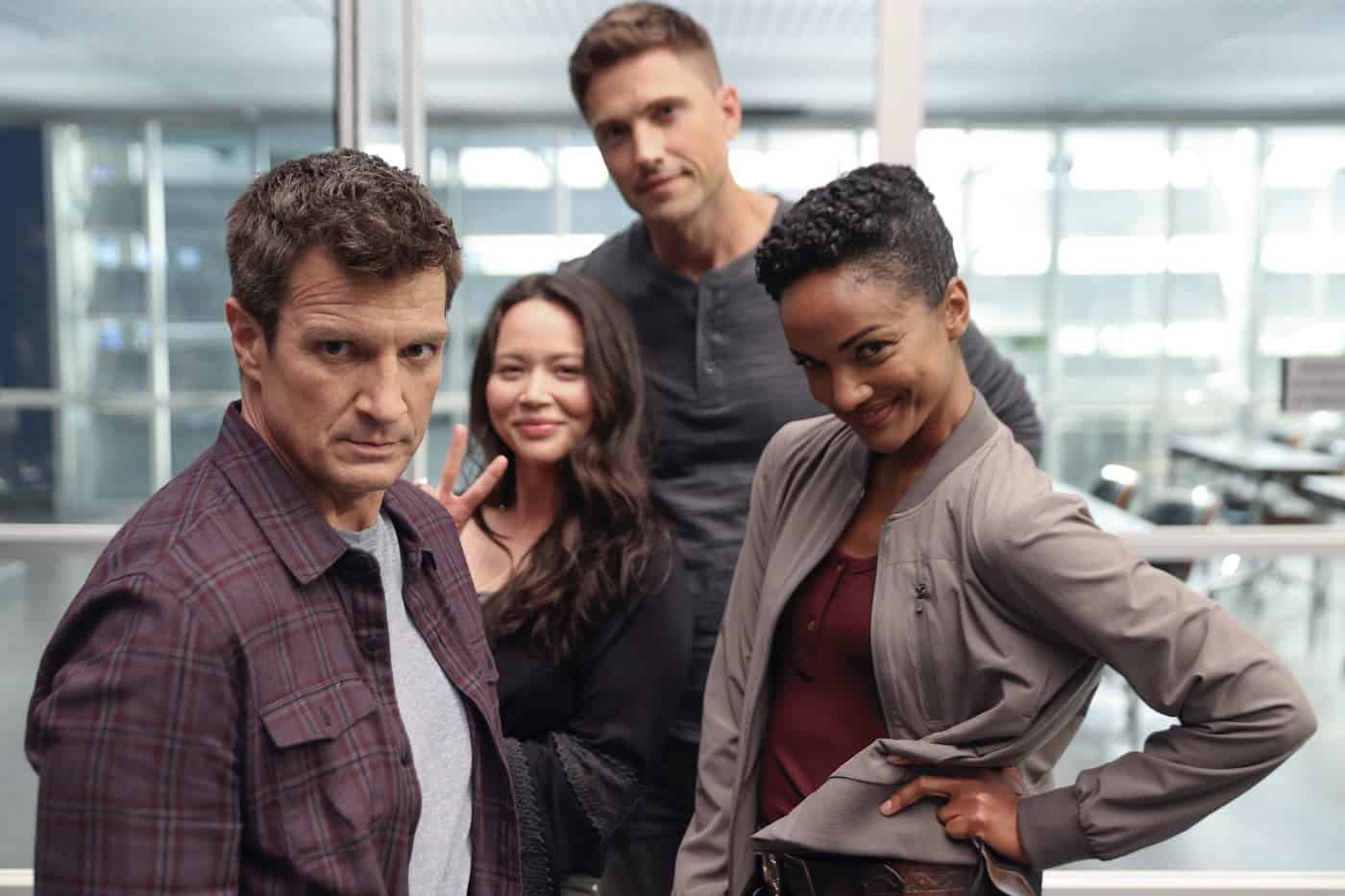 Total ratings results for the week of September 20 to 26 are in and there are several surprises.
The Canadian Federal election was held the Monday of that week and as reported here earlier, CBC's main broadcast network plus the same coverage as seen on CBC News Channel emerged with the most-watched coverage. From 9 pm to 11 pm ET, CBC drew an average minute audience of 1,415,000 viewers. That made for a 7th place finish on Numeris' weekly list of the Top-30 most watched shows in English Canada.
Contrast that with CTV's Election News coverage, in 20th place with 1,001,000 viewers —although the time frame is narrower and earlier.
Neither network's election coverage, however, made the Top six most-watched shows of the week. The return of the import drama The Rookie (CTV) topped the list with 1,791,000 viewers. Back strong after sitting a year due to COVID was Survivor on Global. The two hour simulcast of the 41st season premiere drew 1,751,000 viewers.
Then Numeris mixes things up again, lumping Global's entire Tuesday night lineup of three Dick Wolf-produced imports — FBI; FBI: Most Wanted and FBI: International — into one three-hour block they say finished 3rd for the week with 1,641,000 viewers. Strange, in that Numeris did not lump together three other Dick Wolf-produced dramas also imported and simulcast all on one night although this time on Citytv — Chicago Fire (No. 11 With 1,199,000 viewers); Chicago PD (15 with 1,105,000) and Chicago Med (17 with 1,059,000 viewers). Had Numeris broken out, say, the single FBI hour, might it have finished in No. 1 overall and beaten The Rookie?
Here's the Top 10 for the week below (all persons 2+; Live+7 Total viewers in English Canada):
The Rookie (CTV) Sun. 1,791,000
Survivor (Global) Wed 1,751,000
FBI/FBI Most Wanted/FBI Int'l. (Global) Tues. 1,641,000
9-1-1 (Global). Mon. 1,583,000
NCIS. (Global). Mon. 1,502,000
The Masked Singer. (CTV). Thurs. 1,475,000
Canada votes CBC NEWS special (CBC). Mon. 1,415,000
The Masked Singer. (CTV). Wed 1,354,000
CTV Evening News. (CTV). MTWTF. 1,339,000
NCIS: Hawaii. (Global). Sun. 1,273,000
Other shows placing in the Top-30 for the week include:
That live, fourth-season premiere of The Conners, simulcast on CTV to 1,182,000 for 13th overall. Global's Big Brother went 16th, 24th and 28th for the week, with just the first over a million. The Sunday NFL games finished 23rd (921,000 for the late game) and 26th (870,000 for the early) for the week on CTV and TSN. And the Toronto Blue Jays battled down to the wire with seven games that week averaging 843,000 viewers, good enough for 27th place.