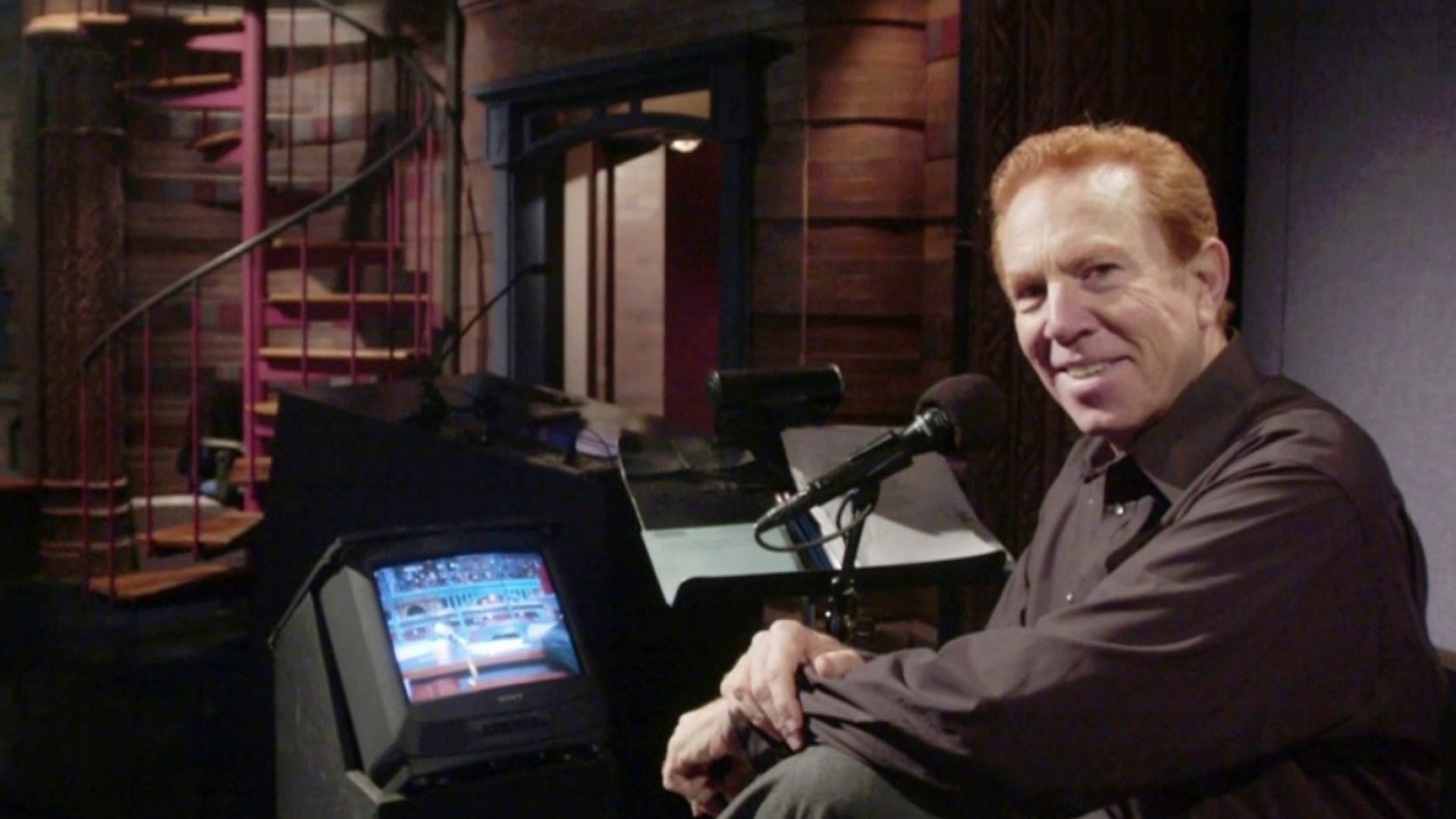 Alan Kalter, best known as David Letterman's CBS Late Show announcer for 20 years, died Oct. 4. He was 78.
Kalter was born in New York, or as he used to call it at the top of each show, "the greatest city in the world.". He took over from retiring announcer Bill Wendell as the voice of Late Show in 1995.

Prior to Letterman, Kalter was an announcer on several New York-based game shows, including To Tell the Truth, The $25,000 Pyramid and The $128,000 Question.
Letterman quickly pulled him into his house player mix, calling him "Big Red" and throwing him into many odd situations.
In 2012, on an October night when a massive storm shut down other New York-based network efforts, the Letterman show soldiered on without a studio audience.
"This storm could mean the biggest power outage since the Yankees," Letterman cracked to hardly anyone in the Ed Sullivan Theater.
Half way through the opening monologue, Kalter ran in soaking wet and mad as hell, all part of the character shtick he was asked to deliver, sometimes in a white Elvis jumpsuit.

Kalter always remained fully committed, no matter how outrageous the bit. former Late Show writer Carter Bays, who went on to co-create How I Met Your Mother, said Kalter was "always game to let us make him look insane."
Among other bits, Kalter always had a line for what was being thrown into the tank on "Will it Float?"
"Dave, it's a five-pound box of Miracle Grow all purpose plant food."
He would also host those "Allan Kalter Celebrity Interview" segments, hectoring Letterman while Richard Simmons or whoever waited patiently next to him in the wings. Kalter would then insult Simmons, rip out his ear piece and storm off, hurling abuse. Jerry Seinfeld and the rest of the Seinfeld cast were all Kalter "guests."
He would never break character.
Sure, he was Letterman's stooge, but you had to know every other announcer on television was jealous as hell.