So you're the L.A. Kings. It's the Stanley Cup finals, and all of a sudden you're told that your No. 1 goalie and two best defenceman are either sidelined, in the penalty box or not available on this night. What do you do?
That is pretty much the predicament CTV finds itself heading into the 2014-15 season. Their No. 1 import and the most-watched show in all of Canada–The Big Bang Theory–gets moved to Mondays. Your Sunday anchor, the monster hit The Amazing Race, is tucked away to Fridays. Your No. 1 drama, Grey's Anatomy, gets shoved into a new timeslot.
Solving the rescheduling of these shows was CTV's No. 1 priority this season according to CTV Senior Vice President Mike Cosentino. He and CTV Entertainment President Phil King as well as Bell Media President Kevin Crull met with the TV press Thursday morning at their annual breakfast before the upfront. Over scrambled eggs, the three unscrambled their 2014-15 schedule.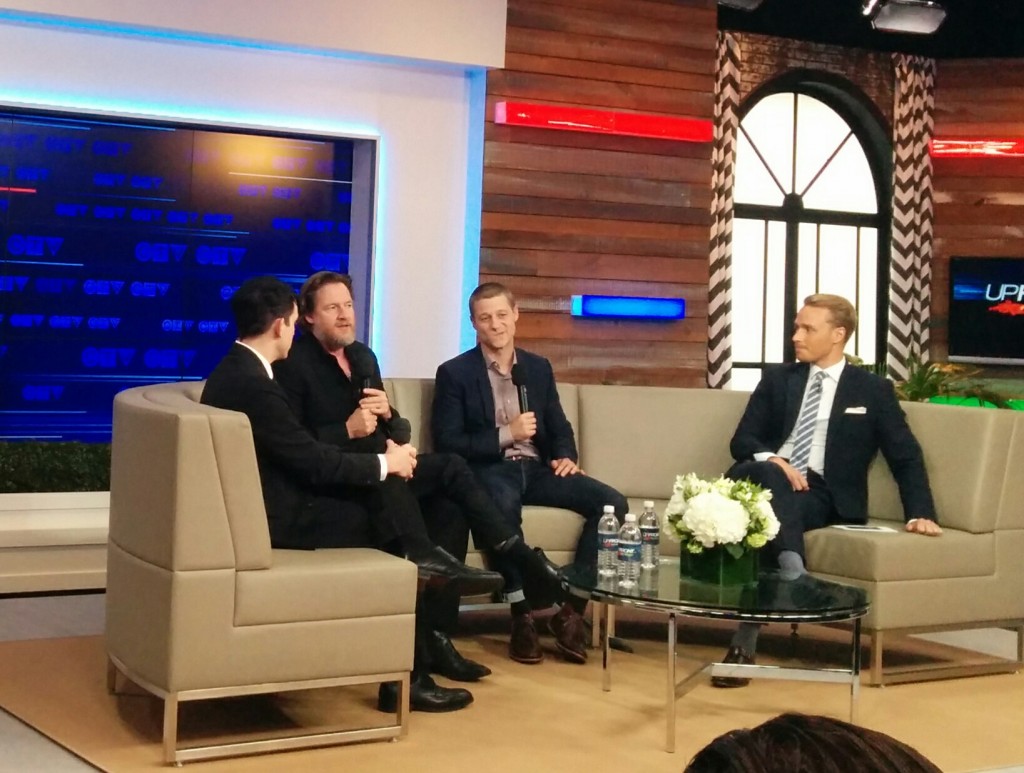 CTV will try to make the best of the Big Bang situation by scheduling it Mondays at 7:30, for the first six weeks of the season, ahead of their most-prized new acquisition, Gotham. The DC Comics prequel, featuring a 12-year-old Bruce Wayne and other young versions of classic Batman characters, is just one of the comic book heroes comin' 'atcha at 8 p.m. this season on CTV. The Flash, from The CW, will open Tuesdays and Arrow will simulcast Wednesdays. CTV still has Marvel's Agents of SHIELD and will swap it for the new Marvel comic book drama Agent Carter when ABC does a few months into the season.
The CTV brain trust is hyping this as all part of a family-friendly 8 p.m. strategy. It's certainly more family friendly than when they aired all those harsh CSI shows in early hours a few seasons ago.
CTV ad sales guys suggest all those edgy, cable-like crime dramas are prized by critics and have plenty of buzz but are sometimes a tough sell to advertisers. Apple doesn't want their iPad ad popping up next to an iBody. Finding more ways for advertisers to say "yes" is what upfronts are all about.
Still, it is one of the unwritten rules of television that every time you move a show you lose 20% of the audience. Twenty percent of the Big Bang audience is 700,000 viewers, and moving it to Mondays at 7:30 could push that slide closer to a million. The good news at 7:30 is that the competition is all reruns and magazine shows.
CTV has chosen to move Grey's Anatomy out of simulcast to Wednesdays at 10 p.m.  They've slotted their new Shonda Rhimes drama How to Get Away With Murder into their Thursdays at 10 slot. They had to do something since ABC put Grey's opposite Big Bang, which will return to Thursdays on CBS in November. But they opted out of ABC's all Shonda drama night in favour of creating a strong comedy block on Thursdays.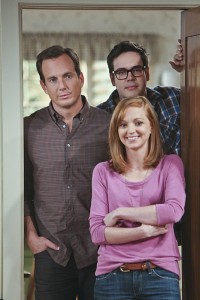 They did that by stealing The Millers away from Global. That's key; Millers follows Big Bang in simulcast on CBS. CTV did fine with Two and a Half Men Thursdays at 8:30 last season–blunting The Millers on Global. Now they've got all three comedies in a row. A new comedy, The McCarthys, closes the two-hour comedy simulcast block at 9:30.
Global let The Millers go, presumably, because they had a conflict Thursdays at 8 in the fall with the relocated Bones. But they part with one of the few comedy hit imports from last season with a Canadian, Will Arnet, in the lead.
CTV grabbed another series off a rival to plug a hole on Sundays. Resurrection opened strong for City last season but was tailing off towards the last few episodes. CTV has it next fall Sundays at 9 in simulcast. It will follow a show they had to bump ahead an hour in past years, Once Upon a Time, finally now a CTV simulcast at 8.
If Resurrection doesn't resurrect, CTV has an ace in the hole waiting in the wings–the mid-season drama American Crime, written and directed by John Ridley. The new Odd Couple comedy, starring Matthew Perry, is also on CTV's mid-season shelf.
CTV, like all the networks, keeps a keen eye out for what to poach off rivals.  Felicity Huffman and Timothy Hutton star.
We're told CTV kicked the tires on a few other imports that might have been pried off rival schedules. Grabbing Person of Interest last year was certainly a smart move.
Looking at what was left for CTV to buy and simulcast next fall of the U.S. skeds, that is probably as strong a lineup as CTV could muster. Still, with The Amazing Race out of the mix, Sundays look like a jump ball for the first time in memory in Canada. Global has made a strong play for female viewers with their Madam Secretary/Good Wife combo. Rogers will grab all the hockey fans.
The subject of Rogers NHL deal and their Saturday-Sunday hockey strategy did come up at the CTV breakfast. King feels Sunday is a football night for sports fans and his network is well stocked with three games on the night, the 1 p.m. and 4 p.m. tilts plus NBC's 8 p.m. game on TSN. He's confident–especially on Sunday nights where there are no Leafs or Canucks in the mix–football will beat hockey in Canada on Sundays.
Rogers execs who have had an advance peek at the NHL schedule say there will be more Leafs games on Sundays. We're hearing the Sunday season opener, in fact, will be a Boston-Toronto tilt, allowing Rogers to brag of the bat that two million viewers watch hockey on City on Sundays. How that translates for Tampa Bay vs. Minnesota is anybody's guess.
Friday is a not-so-forgotten night in Canada and will be a strong night in the fall for CTV with Race leading into Grimm and Blue Bloods. Still, look for CTV to tee up the next Amazing Race Canada in a familiar Sunday at 8 slot.
Bell's CTV Two schedule has some interesting additions and subtractions. One other thing CTV hates about the Amazing Race slide to Friday is it conflicts with last fall's surprise hit, MasterChef Junior. It will be on CTV Two in the fall.
The Voice and Dancing with the Stars (the later also on M3 again) stay on CTV Two but missing is one of the biggest hits in the history of television–American Idol. CTV, apparently, are walking away from the Fox reality series. Word is it's being shopped around and it might wind up on another Canadian network when it returns next January. How the mighty Death Star has fallen.
Oh yes–Canadian shows? CTV has re-ordered Motive, Spun Out, Saving Hope. Bitten is coming back on Space. More on these and other Canadian details in another post.