The boldest moves of the just-concluded Canadian network television upfront week in Toronto?
It may have been the moves Bell Media boss Kevin Crull made on stage Thursday at the Sony Centre. Crull exploded the image of Bell execs as staid number crunchers by suddenly turning into Ryan Seacrest. He began as a three-dimensional hologram image behind a large screen, bantering with Orphan Black star Tatiana Maslany, morphing into super heroes with Phil King. Finally there was a puff of smoke and Crull emerged–to great applause–in the flesh.
The magic continued as Crull, at one point, was rapping on stage. He looked ready to perform "The Music Man." It was like watching Mr. Burns break into, "See My Vest."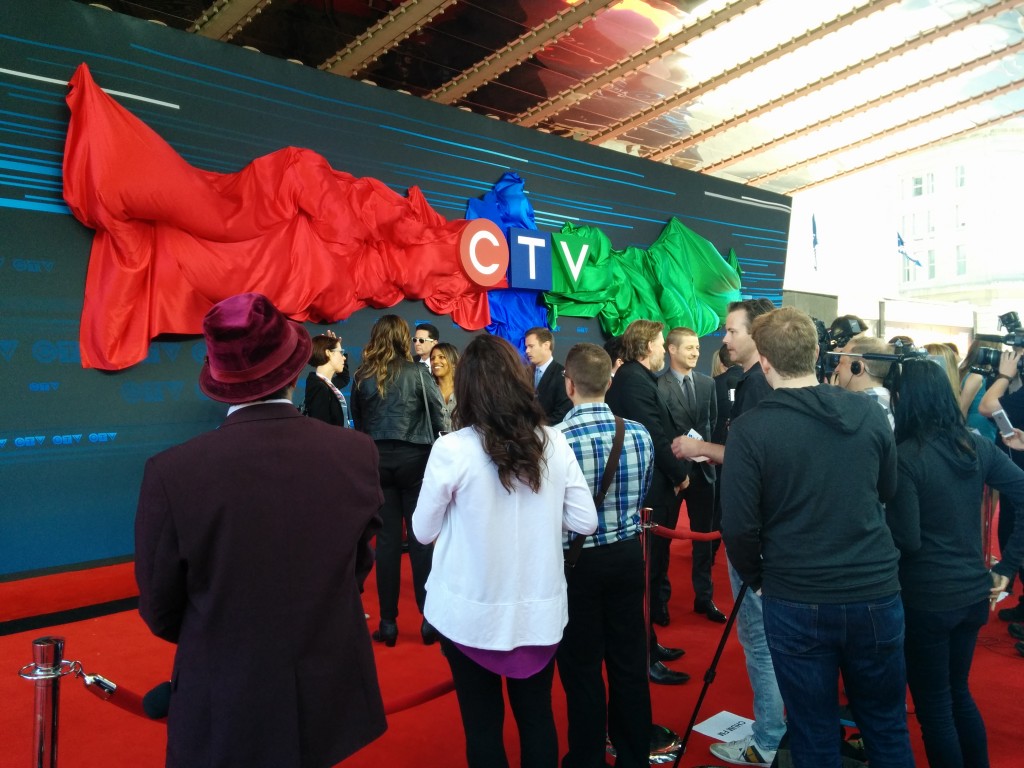 Crull's cheeky script even poked fun at his rivals. He ripped Rogers, telling the ad crowd out front at the packed Sony Centre that you can afford holograms and song and dance when you don't drop $5.2 billion on hockey. A giant image of an open safe spilling cvash helped pound home the jab.
Crull's copy sounded like it was punched up by comedy writers but I saw him after the show and he wrote it all himself. Memo to the Spun Out showrunners–work this guy into an episode, it will buy you at least another season.
One of the unexpected delights of the Canadian upfronts was seeing how much fun the gang in charge can actually have at these things. Tuesday at Rogers shindig at the Rogers Centre, Keith Pelley was like a kid at his first trip to the baseball stadium. He took off his jacket and heaved a few throws in the bullpen. His pitches were accurate, perhaps a good sign for his schedule. Pelley also worked the field-level exhibition, posing for selfies with the press kids and generally having more fun than anybody else in the place.
It's good to see TV executives get that, even when there are billions at stake, we are all in the toy department. The business of TV should be fun. As I've said before, you don't get to do a lot of this if you're selling cars for a living.
CTV's show at the Sony Centre also featured Phil King changing T-shirts between clips. He had more costume changes during his stage appearance than Cher. It may have been to distract the ad crowd from noticing that CTV's three biggest hits have been relocated next season, but it was a fun touch just the same.
As with last year, CTV ran too many clips, extending their presentation past the 90-minute mark. They made up for it, however, with that open bar, plenty of munchies and a Motown swing band in the large lobby of the Sony. Even more impressive were the 70-plus stars they paraded out onto the stage during their show, everyone from Lloyd Robertson to Beau Bridges to the casts of Spun Out, Saving Hope, Motive and The Listener.
Besides Crull's bold moves on stage, read my take on the seven boldest moves the Canadian networks made during upfront week in Toronto here in this article written for The Canadian Press.