Summer's here and the ratings are melting. This week's BRIOUX.TV index looks at new shows, sports and a few repeat spikes, as well as some election debate coverage. All numbers overnight estimates:
MONDAY
Masterchef heated up CTV's night with 1,707,000 overnight, estimated viewers. The Listener followed with 779,000 and then Mistresses premiered on CTV to 656,000. Jack Bauer jacked ratings over at Global with 1,261,000 tuning in to 24: Live Another Day. That was followed by a strong outing for Rookie Blue with 1,228,000. The Bachelorette grabbed 547,000 at City. An episode of True Crime Canada, focusing on the Russell Williams case, drew 528,000 viewers.
TUESDAY
Tuesday's big story was the Ontario Provincial Leaders Debate. There was little in the way of first-run episodes stacked against it, especially given the early-prime timeslot. How did it do? Nationally, the 90-minute Leader's Debate pulled 595,000 on CTV and another 316,000 on CBC. TVO added 45,000. There were roughly 116,000 watching on CBC NN, 14,000 on CTV NC and a whopping 6,000 on Sun News.
On local Toronto-area stations, the debate went like this: CTV 248,000, CBC 159,000, Global 112,000, CHCH 77,000 and CP24 46,000.
Beating all the national coverage combined a little later in the evening was City's broadcast of America's Got Talent, which drew 1,250,000. Draw your own conclusion.
WEDNESDAY
The Rangers and Kings are giving CBC their last big numbers with 2,463,000 tuning in Wednesday for this final round Stanley Cup playoff game. Meanwhile, this roll the  Jays are on is pulling big numbers back to baseball on Sportsnet, with  896,000 catching the Toronto/Detroit game.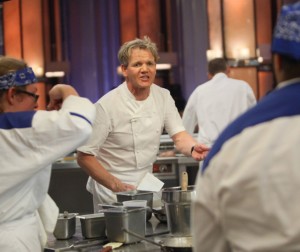 THURSDAY
City kept things simmering with Hell's Kitchen (846,000). Gang Related drew 777,000 on CTV Thursday, followed by a full network airing of 19-2, which arrested  560,000 on CTV. An afternoon Jays game against the Tigers drew 384,000 on Sportsnet. An NBA Finals tilt between Miami and San Antonio netted 327,000.
FRIDAY
Blue Bloods in repeats at 10 p.m. still drew 1,051,000 in overnight totals on CTV. The Blue Jays winning streak is really translating into ratings, with 996,000 watching the Jays take on St. Louis.
SATURDAY
CBC scored 2,617,000 viewers with Game Two of the New York Rangers/Los Angeles Kings in the Stanley Cup Finals.  Jays and St. Louis batted 791,000 on Sportsnet. A CTV window on Space's Bitten drew 243,000 Saturday at 10. The Belmont Stakes trotted off with 349,000 viewers on TSN.
SUNDAY
CTV did well with a Transformers movie (1,130,000). The Jays batted 586,000 for an afternoon tilt against St. Louis on Sportsnet. The Spurs and Heat drew 298,000 for their NBA finals tilt on TSN. The Tony Awards? Seems nobody in Canada bought rights. In Toronto, a mere 9,000 viewers checked them out on the CBS affiliate station WIVB. The Tonys drew 7.05 million U.S. viewers Sunday, less than half the B-ball finals take on ABC.