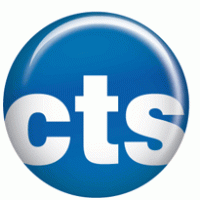 Good Lord! CTS–that Canadian religious channel in the No. 9 spot on most cable lists–suddenly has a heavenly network TV lineup.
The Burlington, Ont.-based broadcaster has claimed American Idol–dumped by CTV after a sharp ratings nosedive last season–and is also the new home of America's Funniest Home Videos, The Biggest Loser and The X Factor UK, as well as supper time favourites Jeopardy! and Wheel of Fortune. They even picked up Judy Judy for daytime.
Idol, the No. 1 show on U.S. television from 2003 to 2011, is the shocker. The series was shopped around after CTV walked away, with Rogers and others passing. The 14th edition will return in January, with host Ryan Seacrest and all three judges from the last edition–Jennifer Lopez, Keith Urban and Harry Connick, Jr.–all returning. Fox has indicated the show will be streamlined, airing fewer hours next season.
Booted over to CTV Two last season, Idol was getting trounced by Survivor on Wednesday nights and struggled to top 600,000 in the overnights some weeks. Five or six years ago, the reality show was averaging over three million weekly viewers on CTV. Even a shrunken Idol, however–simulcast on Fox–would likely stand as the top-rated series on CTS next season.
In many ways Idol is a good fit with CTS's more wholesome fare. The music talent search competition is about as family friendly as you'll find on network TV today, almost a throw back to the variety sho
ws or Dick Clark "Bandstand"-era music programs of yesteryear.
Neighbouring Hamilton "super station" CHCH, owned by Channel Zero, made a big fuss about grabbing Jeopardy! and Wheel last season, bringing Alex Trebek north a year ago to promote the key quiz show acquisition. This year, the broadcaster didn't even bother holding a press upfront this season, quietly stepping out of Jeopardy and Wheel.
Also known as the Crossroads Television System, CTS, with stations in Ontario and Alberta, airs a mix of faith-based and secular fare. The mission statement on their web site boasts plenty of "spiritually uplifting, informative, and entertaining faith content," with the tag line, "television you can believe in." Larry King Now and reruns of The West Wing and Gilmore Girls is as much a part of the station now as 100 Huntley Street.