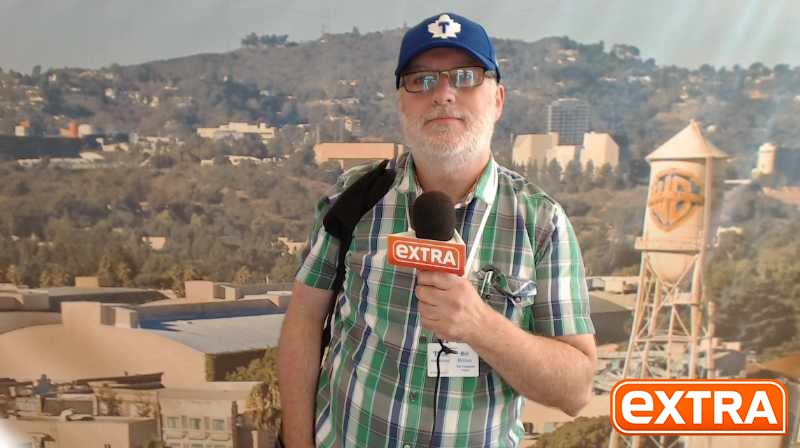 BEVERLY HILLS, Calif.–There are opportunities to ham it up and mug on cameras down on the TCA press tour. Shockingly, I take advantage of all of them.
One that is always fun is being invited to join my ol' pal Marc Berman on his TV Media Insights videocasts. I sat in for a couple of them so far down here at the Beverly Hilton. Here's a link to the first where we sound really bummed about the early tour fare and instead gab on and on about the DVD release of a TV classic from our youth.  Follow this link to the insider-y TV chat.
As part of  TCA set visit day, the folks at the entertainment magazine show Extra set up a thing where you could read off a prompter and appear to be a correspondent from the show. Did I stick to my cue from host Mario Lopez? I did not. Thanks,  Extra, for passing along the clip anyway. Check out my Extra audition here.