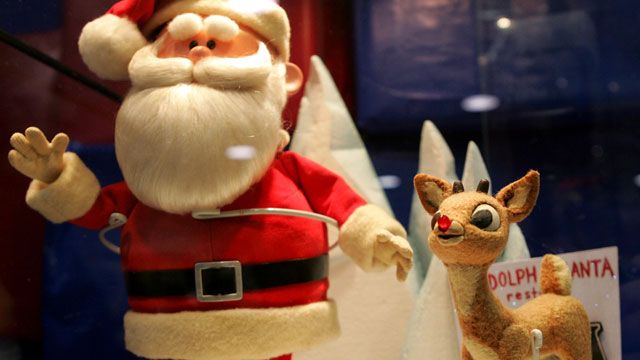 "What did Rudolph do? He saved capitalism! Kids got their presents. Can you imagine? The very idea that we won't get our loot, our gifts, and there'll be no Black Fridays—O my God!"
That was Paul Soles, putting it all in perspective, when I spoke to him last week about Rudolph the Red-nosed Reindeer. Fifty years ago, Soles was one of a group of talented Toronto TV and radio personalities who voiced the colourful band of misfits on the Rankin-Bass Christmas classic.
Still full of pep at 84, Soles was already established in Canadian media circles thanks to his long association with Take 30, Flashback and other CBC radio and TV productions. He says he grew up with CBC Radio drama, which he called Canada's theatre. Soles went on to play the law breaker on CBC TV's This is the Law and continues to act, appearing in everything from Less Than Kind to Rookie Blue. In between, he even worked several seasons on stage at the Stafford Festival.
"My idols were all these great CBC radio actors," he says, singling out John Drainie as "a Titanic figure in radio."
New York-based producers Arthur Rankin, Jr., and Jules Bass had heard about this fine pool of English-speaking radio actors in Toronto. "My cousin Bunny Cowan was an announcer at CBC, the announcer on Front Pager Challenge," says Soles. "He was quite a figure in the city and put together this pool of actors for Bass and Rankin, and I was lucky beyond my worth to be included in that group."
The actors formed a company of players Soles says were as highly regarded as Orson Welles' Mercury Theatre radio players of the '30s. "In fact, Orson Welles knew about us," says Soles.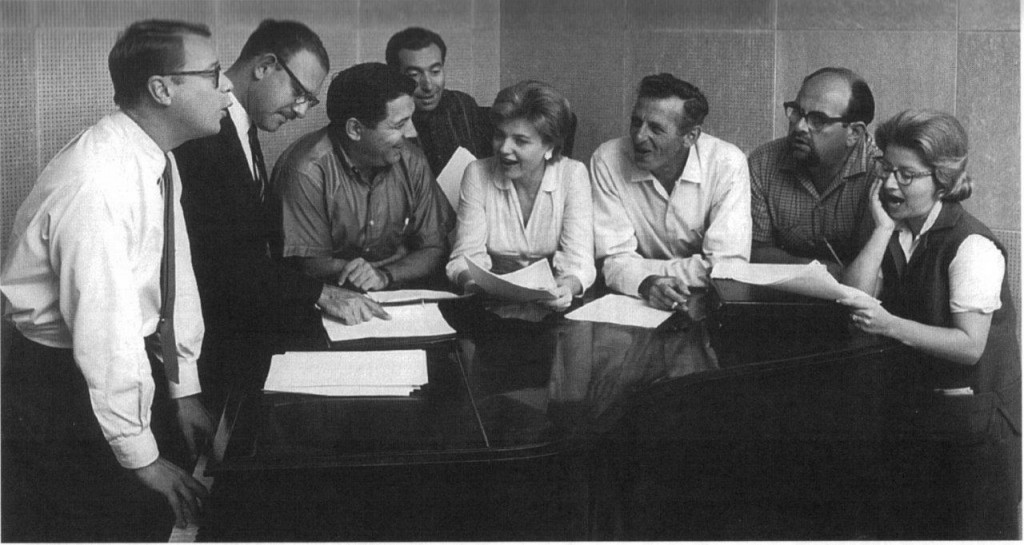 He singles out Billie Mae Richards, who passed away in 2010. Richards did the voice of Rudolph. "She was a veteran of Navy shows during World War Two," says Soles. "She stood, as we used to say, well over four feet tall. She played arguably the best little boy voice in the world."
Soles did the voice of Hermey, the elf who really wanted to be a dentist. The voice actors were shown storyboards to help them conjure up voices for the cast of characters. The stop-motion puppet animation took place later in Japan.
Soles looked at the drawing of the little elf with the blond kiss curl and blue eyes. "I was anticipating the arrival at that time of my only child," says Soles. You infer what a little elf would be like. It wasn't hard to get that innocence, the shortness–I was never too tall for my age. All of that came out in the Hermey voice.
Soles modestly insists he was "never as clever as Marty Short who has created original characters of their own," suggesting all the inspiration he neede for Rudolph was right in the script. "All the SCTV people were maybe as good as anybody, ever."
Still, 50 years later, Soles work on Rudolph is still charming new audiences in network TV broadcasts. He went on to perform dozens of other voices, most notably for the Spider-man cartoon series on Saturday morning television in the late-'60s.
"Stan Lee came under a lot of fire," recalls Soles. "What–a superhero who's a teenager and can't get it on with girls? Has zits? Are you kidding??"
For more on Soles and Rudolph, including the bizarre story of how two of the original puppets survived decades of neglect and are now worth more than the original cost of the entire special, follow this link to the feature I wrote for The Canadian Press.
The 50th anniversary broadcast of Rudolph the Red-nosed Reindeer airs Dec. 10 on CBS, Dec. 20 on YTV and Dec. 22 on CBC.
Rudolph has survived several parodies over the years, including this one below from this week's Jimmy Kimmel Live:
https://www.youtube.com/watch?v=yDSlxYSHipE