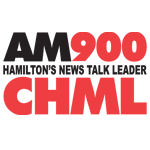 This week, AM900CHML's Scott Thompson wants to talk playoff hockey. We don't get into will the Canadiens beat the Senators or will the Canucks defeat Calgary–it's more will Rogers make a dime off of its NHL coverage?
Scott is of the mind that another horrible Leafs season spells disaster for Rogers $5.2 billion, 12-year NHL rights deal. Sure, Rogers' sports boss Scott Moore would love to see Canada's largest market represented in the tournament, but the veteran broadcast executive told me earlier this week he'll take the five Canadian teams who are representing, an 11 year high.
Scott questions why only 70% of the ads throughout the playoffs have been sold so far (as of Monday). I explain advertisers are holding back more and more these days, waiting to see which teams get into the later rounds. This could be good news or bad for Rogers depending on how deep Canucks and Canadiens go.
We also talk about Bruce Jenner's upcoming appearance with Diane Sawyer (airing Friday, April 24 on ABC), plus I grumble about Sunday's dreary episode of Mad Men. You can listen in here.