https://www.youtube.com/watch?v=grqjClY1110
On Monday, Arlene Bynon asks about the news that Tracy Morgan will return to Saturday Night Live. He's scheduled to host Oct. 17, following the 41st season opener with Miley Cyrus Oct. 3 and Amy Schumer Oct. 10.
Morgan, of course, suffered serious head injuries in a terrible car accident in June of 2014. The crash killed his friend and collaborator James McNair.
The comedy showcase has been all about the host for years, as we discuss.
Speaking of SNL, we also talk about the cheeky new KFC ads featuring Norm Macdonald as Colonel Sanders. They are hilarious, with Macdonald winking through his charade as the white-suited poultry peddler. Macdonald replaces another recent copy of the Colonel, fellow SNLer Darrell Hammond. KFC has made themselves the butt of their own jokes, a sly marketing move as they attempt to bring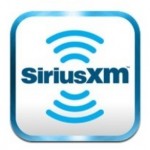 buckets of younger consumers into their fast food outlets.
I speak with Arlene every Monday around 5:46 p.m. on SiriusXM's channel 167 (Canada Talks); you can listen in here.