Yvonne Craig was introduced at the start of the 1967-68 ABC season as Batgirl on Batman. I would have been 10, so I would still probably have been more excited to meet Adam West, but Lordy, Craig helped rush a lot of us through puberty.
The actress died Monday at her home in Pacific Palisades, Calif., from breast cancer that had spread to her liver. She was 78.
She was 30 when she started working on Batman and already had a couple of Elvis Presley films on her resume: "It Happened at the World's Fair" (1963) and Kissin' Cousins" (1964).
On our weekly radio char, CHML host Scott Thompson and I stammer on about her wow factor. If you need further proof, do a Google image search of her name. Craig was quite the pin up beauty throughout the '60s.
On the
series she didn't have much to do besides spin and kick and rescue Batman and Robin. The show was so camp, as Colm Feore once said to me, "you could see the tents."
She had a memorable guest role on a Star Trek episode and did things like Man from U.N.C.L.E., Doby Gillis and even Kojak, but Batgirl was the indelible role, the one that had her signing autographs at Hollywood Shows well into her seventies. Not bad for a former ballerina who lucked into the movies after a chance meeting with John Wayne's son Patrick. Holy talent scout, Pilgrim!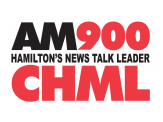 I talk with Scott about a bunch of other stuff: the possibility of Argos playing home games in Hamilton; the coming late night debuts of Trevor Noah and Stephen Colbert and Tracy Morgan's return to SNL. None of that matters to the citizens of Gotham City; Batgirl is no more. You can listen in here.