This week, CHML's Scott Thompson wanted to get my thoughts on the first episode of Best Time Ever with Neil Patrick Harris. The host described it to me several weeks ago in Montreal as seven or eight different shows thrown into a blender and that was pretty accurate. The Tuesday night opener was bright and fun, with Reese Witherspoon as the celeb announcer and Harris doing everything from poggo-ing to punking to performing magic tricks. The wide set reminded me a bit of The Graham Norton Show, as did the anything-goes live energy.
At times it also seemed a tad too much like a splashy, hour-long infomercial for NBC. NPH and Witherspoon had to strap on helmets and jump suits and go outside and scramble up a moving crane–a blatant plug for American Gladiators. In a taped bit, NPH put on a disguise and punked the judges on The Voice. When Carrot Top came on as this week's secret celebrity guest, I was half expecting Al Roker.
A few segments, such as the satellite karaoke contest, also reminded me of Jane Lynch's Celebrity Game Night if it was played on the set of The Price is Right. Not that that's a bad thing. It's odd, though, how all that movement and all that energy and still the show did drag a bit over the hour. Better pacing, a few quieter segments, should eventually calm things down and keep NPH from entering a fracture clinic. Me, I had to shower after just watching the show.
We also talk about Sunday's upcoming Emmy Awards and how I hope Jon Hamm finally wins the Best Actor in a drama prize for his final season on Mad Men. He deserves it, but all the top categories are crowded with tough choices. So many great shows, such as FX's The Americans and CBS's The Good Wife, got squeezed out of the nominations.
Scott asks about Arnold Schwarzennegger taking over Donald Trump's boardroom on The Apprentice. I do my bad impression of the governator and move on.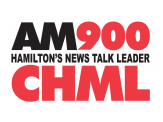 We also talk about how quickly Stephen Colbert has established himself as a mature presence on The Late Show. There's a lot to listen to (over 16 minutes). You can listen in here.