I can't quite say hats off to PBS for airing Mary Tyler Moore: A Celebration. (Tuesday night at 8 p.m. PT; check local PBS listings). It's listed as a PBS Pioneers of Television presentation.
Having just watched the special on the East Coast, I have to agree with many critics who already pointed out that it was pretty much a rehash of things we'd heard and seen before, right down to the dated clips used throughout of Moore telling her own story.
Seeing Gavin MacLeod (Murray Slaughter) sobbing his way through memories of Mary added to the creepy feeling that the actress/comedienne had died. You'll find more information on the actress, and her career, on YouTube.
The special's not a total time-waster. Cloris Leachman added insight, and so did Ed Asner, Dick Van Dyke, Carl Reiner and Valerie Harper, as well as Betty White and John Amos. Oprah Winfrey said for the umpteenth time how she was Mary's No. 1 fan. Tina Fey's brief clip, it seemed, got shown three times.
The hour fails to deliver on a full history of Moore–there's just too much to cover. There are fleeting glimpses of her opposite Elvis Presley in "Change of Habit" and in her post-sitcom variety efforts, as well as her Broadway hits and misses. There's barely a mention of her lifelong struggles with Type 1 diabetes and the tragic death of her only son. Better to have just focused on The Mary Tyler Moore Show.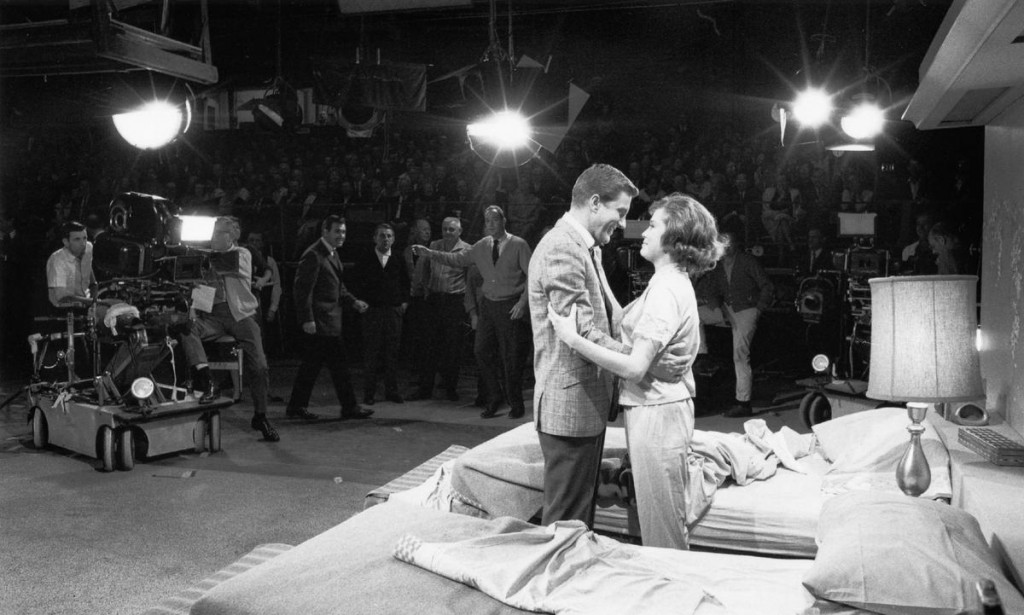 That sitcom began 45 years ago this month in 1970. The series took nearly a full year to gain an audience and even longer, perhaps, to find its feet creatively. It would have been great to hear co-creator James L. Brooks on the struggle to find Mary's voice and to surround her with the right mix of co-stars.
In the later years, the focus shifted to the WGM-TV newsroom and especially Ted Knight's character, inept newscaster Ted Baxter. That's when the series–though never a No. 1 hit–grew in the ratings.
Though not as funny, the first two seasons are more fascinating today. They are more of a time capsule of life in the early '70s. Harper notes how Mary Richards was the girl you wanted to be, Rhoda was the girl you probably were and Phyllis was the girl you were afraid you'd wind up as. The relationship of those three women really gave the show its heart and mind and made it unique.
The special dwells on how Mary Richards was a poster child for Feminism, someone to root for to "make it after all." Prior to MTM, there were comedies tackling changes in North American culture, including Brooks' previous Room 222 as well as Julia and, in a more cartoon way, That Girl. The Bill Cosby Show and The Courtship of Eddie's Father were also a far cry from Gilligan's Island and Gomer Pyle.
Where MTM differed was in how effortlessly times and issues were woven into sitcom plot-lines. This was really just one woman's story which happened to be taking place in an electric time in American society. That several key episodes were written by women (notably Treva Silverman) kept the perspective honest.
There's a strange melancholy to some of those episodes, too. An early, subdued take on the theme song, "Love is All Around," can be heard on the 1970 CBS Fall Preview reel. Composed and sung by Sonny Curtis, the lyrics ask, "How will you make it on your own?" Sure, Richards has spunk, but would that be enough? In the end, despite all that spunk, she gets fired! What happened next?
That it all was set in snowy Minneapolis salted it with a reality missing in some studio-bound sitcoms (even though it, too, was shot in Hollywood). Mary Richards' journey is not unlike that of Dorothy in the Wizard of Oz in that she eventually discovers home and family right in front of her all along.
So, yes, I'd like to see a special just on the series that would drill down a little deeper. Maybe by the 50th, PBS might just make it after all.