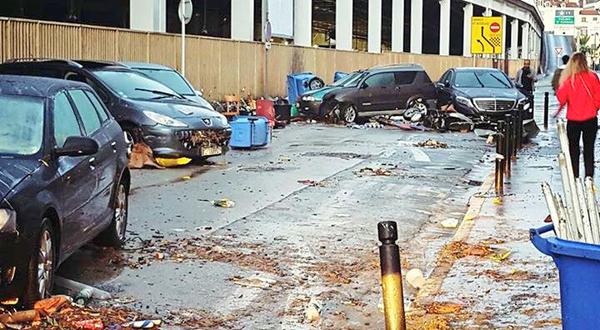 CANNES, France–This was the MIPCOM that never was.
On Saturday–two days before I arrived in Cannes–terrible storms whipped this Mediterranean seaport, dumping 120 days worth of rain in two hours. Delegates who arrived early, some to attend children's TV marketplace MIP Junior, were caught in dangerous floodwaters. Some waded out of restaurants in water past their knees. One talked of rescuing an elderly French couple clinging to a lamppost.
The next day brought reports of several deaths across the south of France. When I arrived Monday, there were still cars standing nose-first in the streets, surrounded by debris.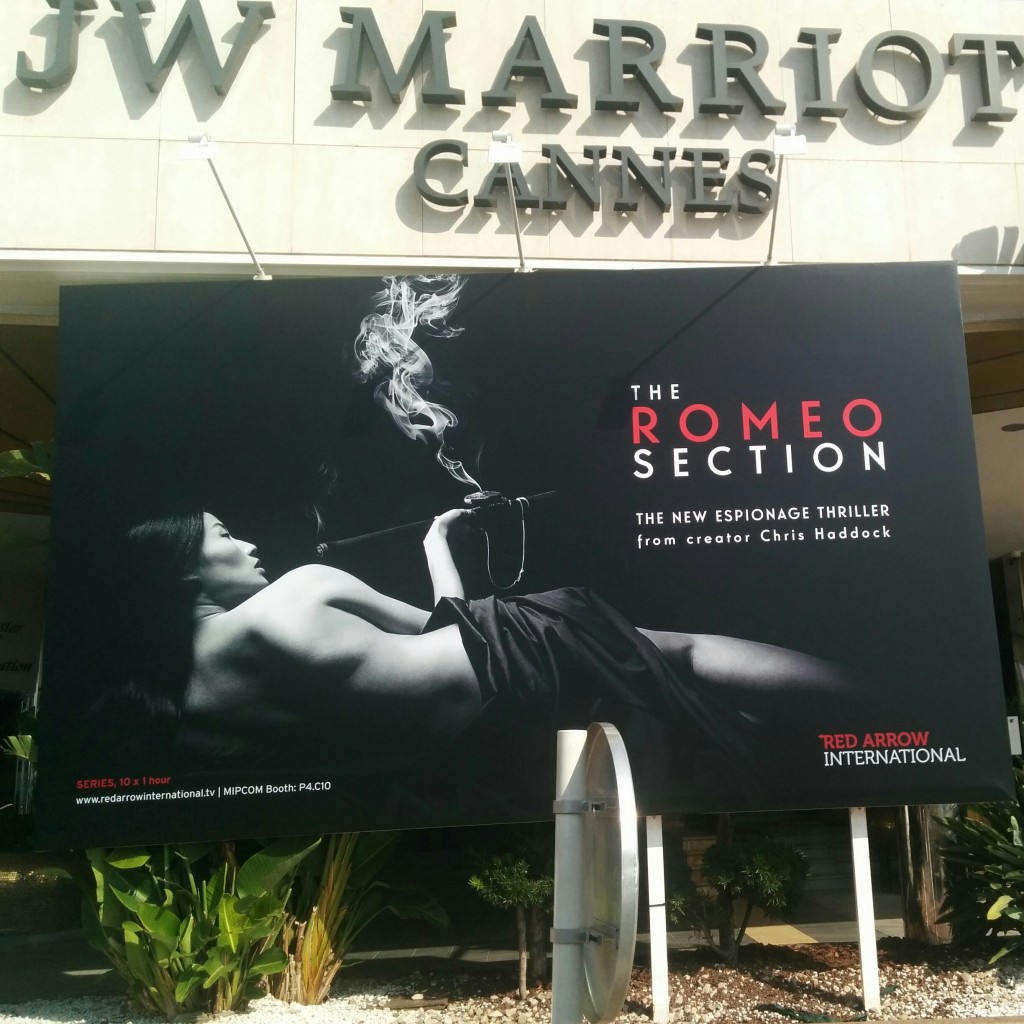 Not down by the Palais or the main MIPCOM sections, mind you, although no section was really spared. Famed MIPCOM watering hole Cafe Roma was flooded and still closed by Tuesday. The flood wiped out Internet connections everywhere throughout the festival except right inside the Palais des Festival and even that was spotty, as reporters who tried to file discovered.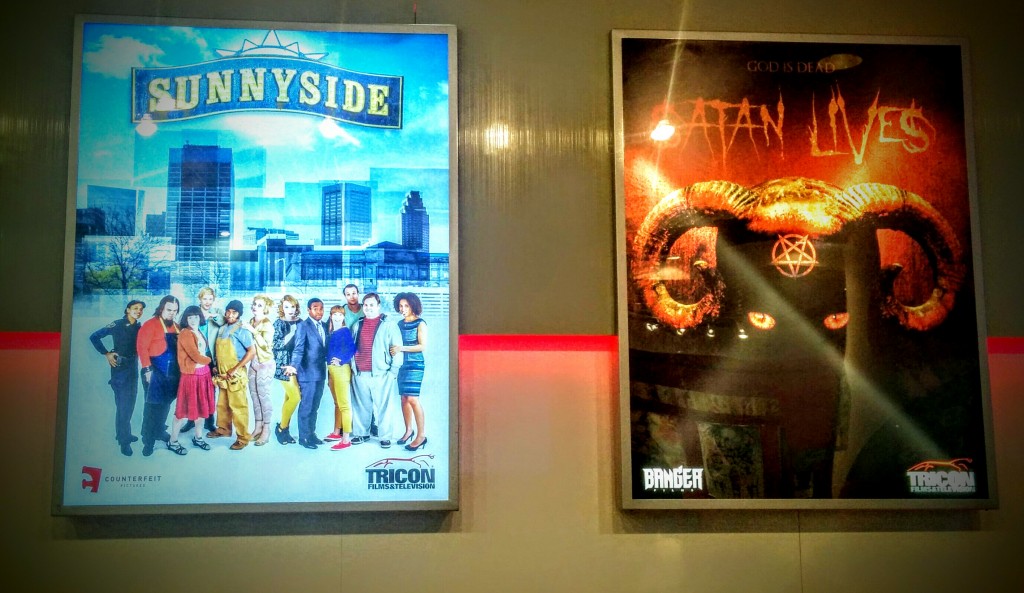 Paralyzing for patrons and store owners was the loss of bank and credit card machines. Everything was cash only, and Euros were in short supply. Forget trying to use Uber–which, by the way, is just as contentious in Cannes as it is in Toronto.
MIP Jr. Had to abandon its premises and ditch screenings, forcing patrons to watch clips on the Internet–which wasn't running. The MIPCOM press room was flooded out and relocated for the entire festival. The red carpet opening even was shelved.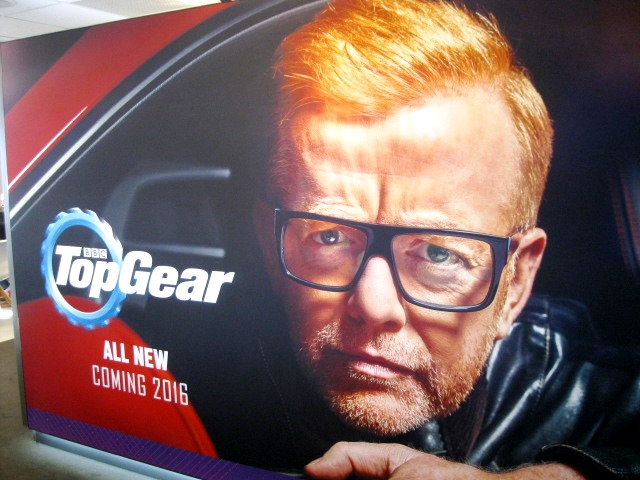 The show, nevertheless, went on. Having only been to two MIPCOMs, last year and this year, the mood was much more subdued this October and so were the crowds.
It wasn't all because of the floods. There just seemed to be less excitement, less ballyhoo. There was a sameness to much of the programming on offer. As Hollywood Suite boss David Kines said, he wished he had a stake in the sword making business–there were that many Game of Thrones clones on offer. The biggie seems to be The Shannara Chronicles from Sonar, a 10-episode, US$40 million epic shot in New Zealand. Costume dramas that looked like Downton Abbey knock offs were also everywhere.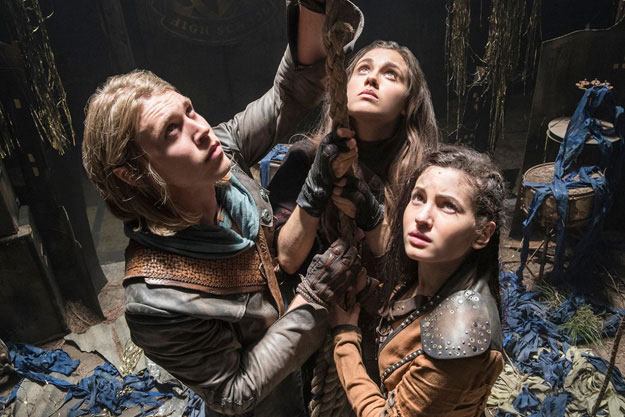 The big excitement was probably Tuesday night's screening of The X-Files miniseries opening episode, with Chris Carter in attendance. Even that had empty seats in the Palais' Grand Auditorium. Showtime also screened an episode of it's new drama Billions, starring Paul Giamatti.
As mentioned in a previous post, the stars from Killjoys, including Aaron Ashmore, made the scene, as did three of the young actors from Between. They also took questions during a panel on how sci-fi snares millennials.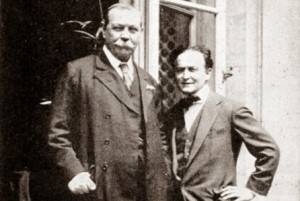 At the Shaftesbury booth, there was plenty of interest for Houdini & Doyle, a historical mystery drama about the magician and the Sherlock Holmes author. The first ten episodes were shot earlier this year in London. House showrunner David Shore is behind the project. The sizzle reel looked amazing. The clips I saw for Slasher, Shaftesbury's horror series shot up in Parry Sound and starring Wendy Crewson. Mary Walsh, Jennifer Dale and others, made me wish I had found a way to get up to the set this summer.
The boys from New Metric were working the floor, ready to dazzle potential buyers with their sizzle reel for What Would Sal Do? The comedy, shot in Sudbury and coming to Super Channel, is about a 30 year old slacker who some think is the second coming of Christ. It looks even better than the so-wrong premise.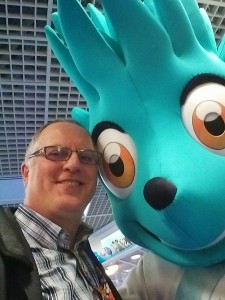 I was surprised to see my old U of T chum Kevin Sullivan himself working the Sullivan Films booth. There was a giant billboard on a prominent Cannes hotel advertising The Romeo Section, Chris Haddock's new Vancouver-based CBC drama. The Canadian Pavilion maintained its large footprint downstairs and managed a well attended cocktail reception Wednesday. The floating sales offices that ring the Palais in the harbour, including a large yacht skippered by the folks at DHX, managed to ride out the storm better than the cars on the roads.
The storm knocked much of the silliness out of MIPCOM. There were hardly any costumed mascots or scantily-dressed Amazon women handing out flyers. Even the shows seemed less silly, although SONY was back with a 30-minute edition of Man v. Fly.
Hat Trick International was pushing a show they call Ballot Monkeys. Fill in your own Canadian federal election jokes here.