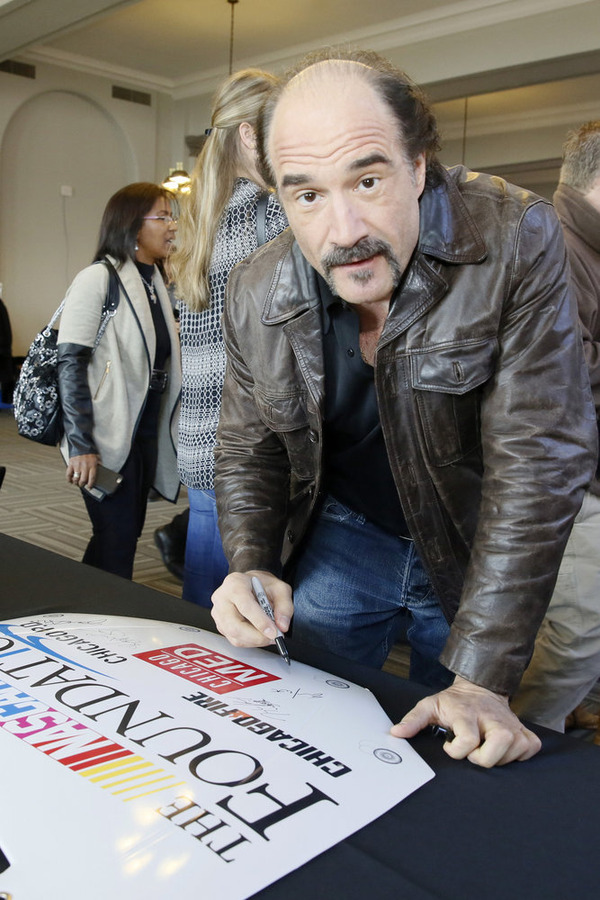 Some TV stars are just dying to talk to reporters. Then there is Elias Koteas.
The man is just not into the whole press scene.
A native of Montreal, the actor currently plays a cop on Chicago PD (airing Wednesday nights at 10 p.m. ET on Global and NBC). His character, Det. Alvin Olinsky, is a veteran undercover officer. Undercover is the way Koteas plays it in real life, too.
Pitched a trip to Chicago to interview the casts of Chicago PD as well as mega-producer Dick Wolf's other Windy City dramas—Chicago Fire and the new Chicago Med–Koteas was singled out as a possible interview subject.  He's Canadian, and he's one of those familiar faces—a talented character actor who seems to disappear under the skin of whoever he's asked to play. Watch Koteas in his films for directors Atom Egoyan ("The Adjuster," "Exotica," "Ararat") or David Cronenberg ("Crash") and just try and catch him acting. He's also appeared, memorably, in The Sopranos, House and The Killing. An Actors Studio alumni, he's worked with Scorsese, Fincher and even enjoyed success on Broadway.
The publicist took my request to speak with Koteas but warned he "might not happen," that he was press shy. Some reporters shake off those signs, intrigued by the extra challenge.
I was once warned Oscar-winner Fay Dunaway was the type who "ate reporters for breakfast." She gave me an hour and turned out to be a pussycat. William Shatner doesn't suffer fools but engage him and he'll beam up a story every time.
Plus I had interviewed Koteas before, in Toronto on the set of the short-lived drama Combat Hospital. I remembered how soft-spoken he was and how we had talked about everything—the weather, the craft services food dished that afternoon, The Leafs—everything but him.
I was assured there would be opportunities to speak with Koteas at round table interviews–where several reporters sit around and ask questions. It's almost like speed dating.
Koteas was elusive at both. He fulfilled what I expect was his contractual obligation by showing up at NBC's press event, stuck his face in front of a few cameras at the morning red carpet area and caught up with the dozens of other actors on the three shows who were working the tables. Then he disappeared.
One who was happy to talk about Koteas, however, was Chicago Med showrunner Matt Olmstead, previously an executive producer on the two other Chicago shows as well as Prison Break and NYPD Blue.
"He was one of the last characters cast for the role," says Olmstead, who recalls Koteas was a suggestion made by casting director Jonathan Strauss.
Olmstead was looking for an actor who could carry a scene opposite Jason Beghe's brusque Sergeant Henry "Hank" Voight. Olmstead saw Koteas as the perfect fit. "There's a legitimacy he brings, for sure."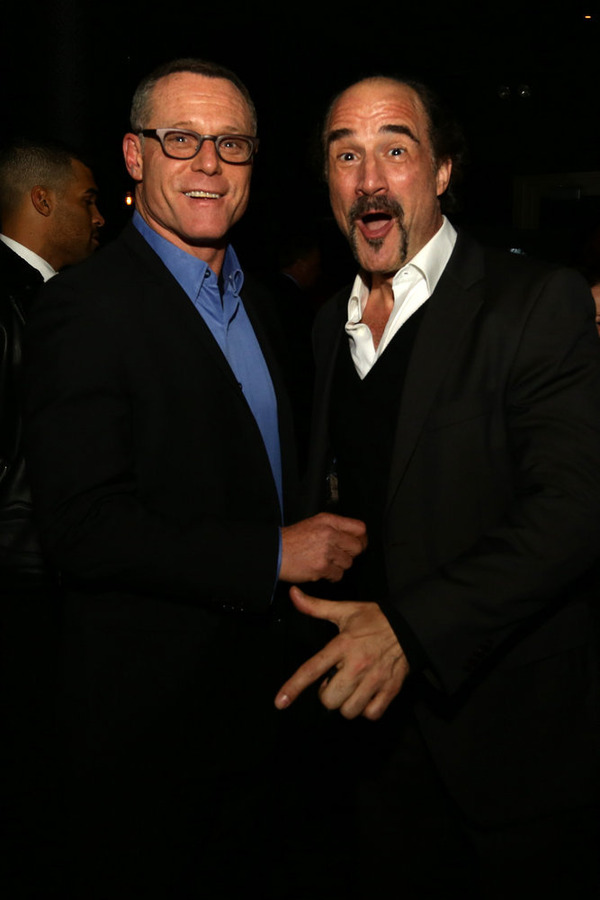 The evening of the Chicago press day there was another red carpet event which led into a cast party at a posh Chicago bistro. Koteas entered the event space and gathered with colleagues by the bar. I introduced myself and asked if this was a good time for an interview. He said, "Let's do this after the red carpet."
Koteas eventually stepped onto the carpet, posed for a friendly photo with co-star Beghe, then quickly snuck back to the bar.
When I approached again, he was still reluctant to chat. I put my digital recorder away and suggested we just speak off the record. He praised the writing on the show and said he enjoyed working in Chicago. He was friendly but about as relaxed as if he was being interrogated by the real Chicago PD.
We agreed to do this another time. I gave him my card and he promised to call. I think he will–he was gracious and friendly–but it may take a few hundred tweets and a letter writing campaign. I'm not above begging.