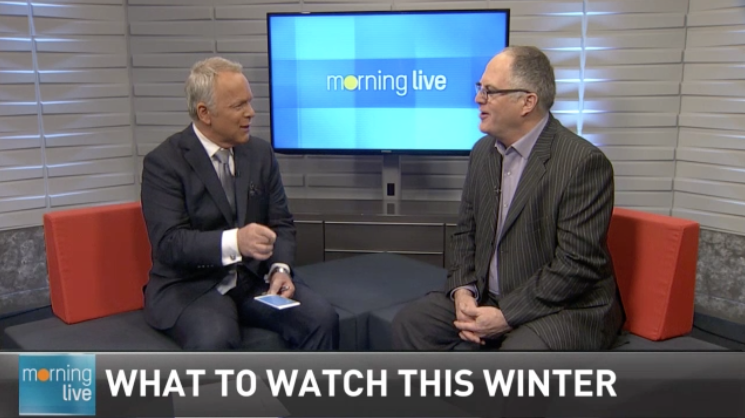 Wednesday morning was my first time back at Hamilton's CHCH since the job slashing that took place right before Christmas. I was a guest on Morning Live, where I sat with Bob Cowan and previewed some of the big new shows premiering this month and next. You can watch the segment, complete with clips, here.
Morning Live has been slashed back to two hours from four and now airs from 7 a.m. to 9. Bob (who'd like to see the show eventually roll back to 6 a.m.) and co-host Annette Hamm are back and so is Tim Bolen. The latter is now throwing on hockey gear and other sports duds as he gets tossed into several active segments. Producer Don Jonescu plans to make Bolen sweat for his money.
It was good to see 'CH still runs a tight little morning show despite the Channel Zero chaos. The station was smart to hang on to weatherman Brian Wood, an ol' smoothie who adds an air of steady professionalism to the endeavor.
Sad, though, to walk past the darkened doorway where friends such as Mark Hebscher and Donna Skelly put in so many years. Former Morning Live producer Carla Miotto-Benedict was also missed.