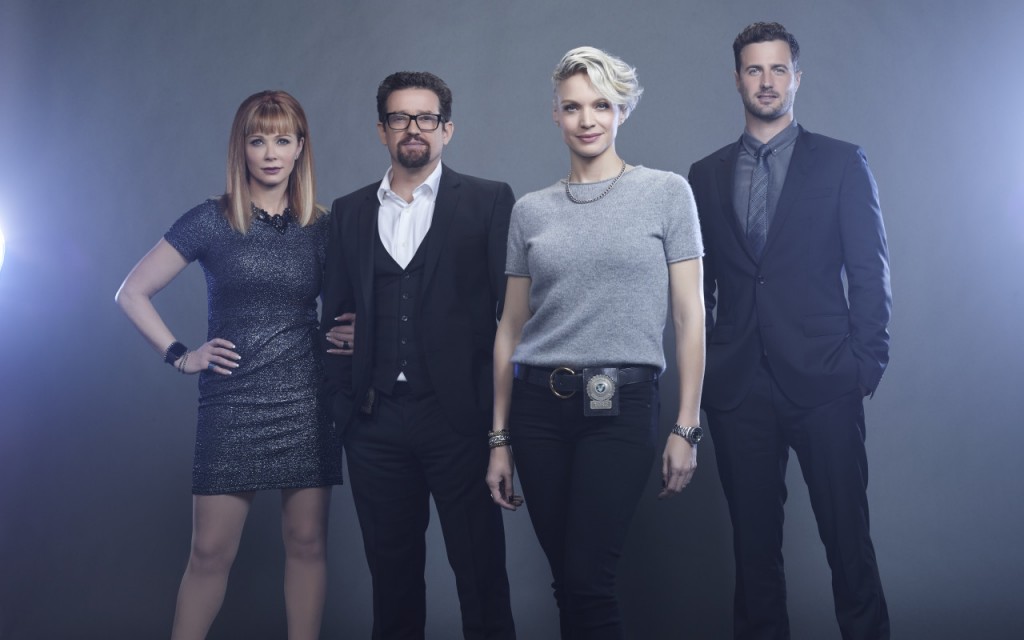 Poor ratings aren't always what kills a TV series. Case in point: Motive, returning for a fourth and final season Tuesday at 10 p.m. ET on CTV.
The Vancouver-based Howdunit pulls a steady 1.2 million viewers a week no matter when it is plunked down on CTV's schedule. Given that it is 100% Canadian content, it would seem a valuable chip in CTV's programming lineup, a reliable utility player that helps the network wave the flag just often enough to keep the CRTC happy.
Yet, before it returns, it has been shut down. Another 13 episodes and done.
Why not see how these new episodes perform?
Well, there are reasons. Generally money is the issue. Motive was one of those Can-Am cross-border productions. When ABC walked away after two summer runs, Motive was in peril. CTV had to decide on whether to throw their full funding muscle behind extending the series or developing something new.
In speaking with showrunner Dennis Heaton last December in Vancouver, he outlined a pretty aggressive shakeup of the series. The buzz word, he candidly admitted, was change. Detective Vega (Louis Ferreira), was getting a desk job after a health scare. Det. Angie Flynn (Kristin Lehman) was getting a few new romantic liaisons, plus new digs. Three new characters were moved into the mix and would hog a fair bit of face time.
Fourth seasons usually require some sort of shakeup to keep viewers keen and help a show over a hump as it heads into firth or sixth seasons. If you can hit 65 episodes, went the old math, you stood a better chance of cashing in on the lucrative back-end syndication money.
Netflix and other VOD services have changed the math, buying series no matter how many episodes just to offer customers something new each month. Where once networks and studios had a great deal of incentive to build a deep library of episodes, now, not so much.
Other factors may also be the motive for killing Motive. Follow this link to my musings on that for The Canadian Press.