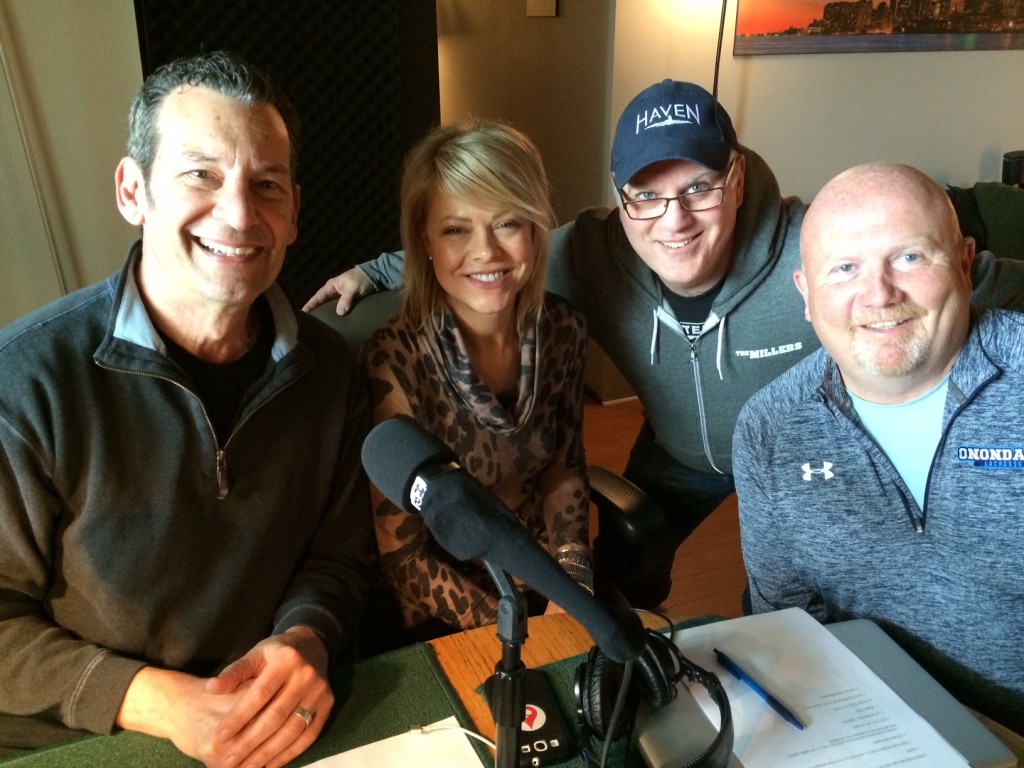 I traveled deep down into darkest Etobicoke Monday to guest on a podcast at the famed Humble & Fred studios. I was not, however, yakking with Humble & Fred, but Mark Hebscher and Liz West. The former 'CH stars have taken their Square Off shtick to the Internet with the launch of their new podcast show, Square Off Unplugged. Same great taste, less filling.
Liz set me up as Mister Know-It-All TV expert and you can listen to me completely flunk her surprise quiz. Good category though–stars who turned down big roles that made other actors famous. I swear I would have aced the TV themes guessing game that was originally suggested. We also talk about the future of television in the wake of Rogers' decisions last week to offer Sportsnet NOW as a stand-alone VOD service. I also talk about the best TV drama on TV right now. Hint: the 10-episode run ends Tuesday night.
Also on the show is ex-Toronto cop Bob McDonald. He spills some police tricks of the trade and shares a few stories.
It's always a good time at the Humble & Fred studios. You can listen to the entire hour-long podcast here or here on iTunes.