I only have one Don Francks story, and it's really not even about him.
News of the passing of Francks came over the weekend. He was 84. The Vancouver-born actor, jazz musician and all around cool dude worked right up till the end, finally succumbing to lung cancer.
Francks is somebody I really regret not having interviewed for any length of time. He has one of the longest and most eclectic resumes of any actor, amassing 168 credits on IMDb. Francks worked Broadway, The Purple Onion and just about everywhere in between. He would have had many, many great stories to tell.
Francks was there at the dawn of the Canadian TV scene with credits spanning seven decades. He appeared as a young actor on long-forgotten CBC shows in the '50s such as Folio, Riding High and The Adventures of Tugboat Annie. For a time, he lived and worked in LA and won roles on shows such as Mannix, Mission: Impossible and The Man from U.N.C.L.E.  His Canadian credits included such homegrown gems as Wayne & Shuster, The Forest Rangers, The Littlest Hobo, Seeing Things and Hangin' In.
Francks is surely the only person to have appeared on both Mister Rogers' Neighborhood and The Star Wars Holiday Special. He also did a lot of voice over work for animated shows, including Care Bears.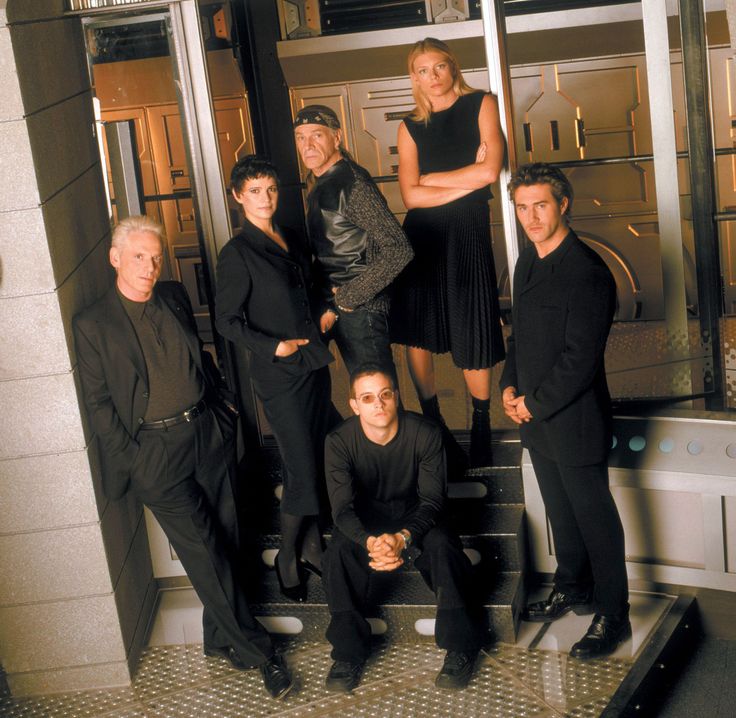 In more recent times he appeared on E.N.G., Avonlea and even Puppets Who Kill. He had a featured role on La Femme Nikita and worked with one of his acting off-spring, Rainbow Sun Francks, on The Listener. His TV career even extended into the Netflix era with Hemlock Grove.
So here's the story: One hot summer night in 1987, I was assigned to interview the cast and guest star on an episode of the CTV cop show Night Heat. The big name American guest star was David Carradine.
The former Kung Fu lead was in his trailer, parked under the overpass for the Don Valley Parkway right on King Street. I was working then for TV Guide, and green as grasshopper. It was about 2 a.m. (the cop drama shot over night), and Carradine, dressed in a robe, welcomed me into his trailer by offering me a beer.
When I told him I didn't drink beer he nearly threw me out. "What?! I thought all Canadians drank beer," he said. He didn't say much else for a few minutes after that.
We got past that and I got my interview. He was actually an okay dude, remarkably mellow, although at the same time intense, and very cooperative.
We eventually walked out onto King Street, Carradine in his bare feet. He started kibitzing with Night Heat producer and famed New York cop Sonny Grosso.
Out of the darkness from under the underpass, a downtrodden man with long, stringy hair approached. I wrote at the time that he looked like "the late Howard Hughes."
Grosso waved the man over and Carradine offered a friendly grin. They recognized guest star Don Francks–on his way to makeup.
Quickly, publicist Bill Vigars sprung into action, hustling Night Heat leads Jeff Wincott, Scott Hylands and others around Grosso, Carradine and Francks. The noisy gathering began to distract director Rene Bonniere, whose gave everybody the hairy eyeball.
A voice boomed, 'Quiet please, we're rolling!' and the chummy star cluster froze in an awkward arm-link pose for the still photographer. They all waited obediently for the two-minute take to finish.
Wish I had that photo today.
Francks is survived by his wife Lili Francks, and four children, including actress Cree Summer Francks (A Different World).
For more on the late actor, follow this link to his obituary in The Hollywood Reporter.