There are many other Fall Preview guides out there this time of year. Some offer more depth, more insightful reviews. Few, however, can be read in under five minutes. Check back as shows will be added as screeners become available.
Ready, set, go!: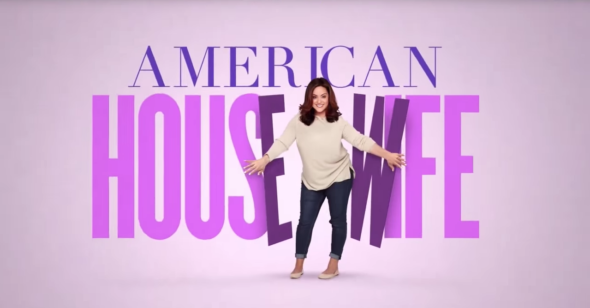 American Housewife
ABC/CTV
Premieres: Tuesday, Oct. 11 at 8:30 PM (Saturdays at 8:30 p.m. on CTV)
Good to see Katy Mixon (Mike & Molly) and Diedrich Bader (The Drew Carey Show) again, but this lame, insulting series about a mom who thinks she's fat after moving to a tony Connecticut neighborhood will only make viewers hungry for cable sitcoms with bite and taste.
Bull
CBS/Global
Premieres: Tuesday, Sep. 20 at 9:00 PM
Michael Weatherly is always charming and funny in interviews and deserves a true comedy shot. CBS plays it safe by casting the "NCIS" second banana in this slick legal drama loosely based on the pumped up exploits of TV gasbag Phil McGraw.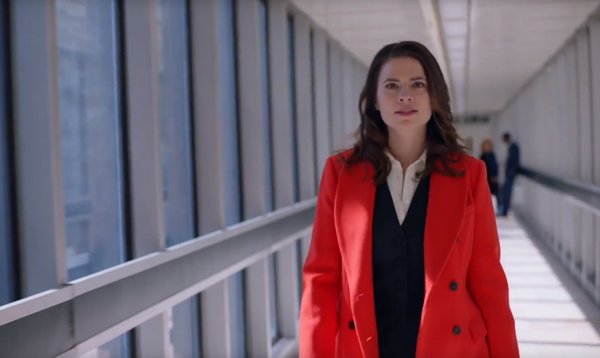 Conviction
ABC/CTV
Premieres: Monday, Oct. 3 at 10:00 PM
AKA what this show lacks. Idiotic premise finds former bad girl first daughter (Hayley Atwell) blackmailed into working for a New York District Attorney (Eddie Cahill). Wait, what…blackmailed…into working for the DA?! Shawn Ashmore and others are solid in support, but Atwell still seems to be on a comic book bender.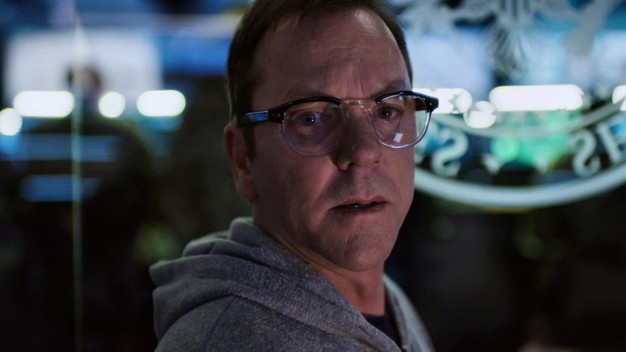 Designated Survivor
ABC/CTV
Premieres: Wednesday, Sep. 21 at 10:00 PM
The newly-elected president and his next nine successors get blown to smithereens. This leaves Canadian Kiefer Sutherland to lead America out of this current election nightmare. This time, however, Kiefer can't call Chloe to bail him out of a series of obvious clichés, such as butting heads with a top general. Solid Sutherland pairs nicely with Californication's Natacha McElhone but can the series continue at this explosive, movie of the week pace?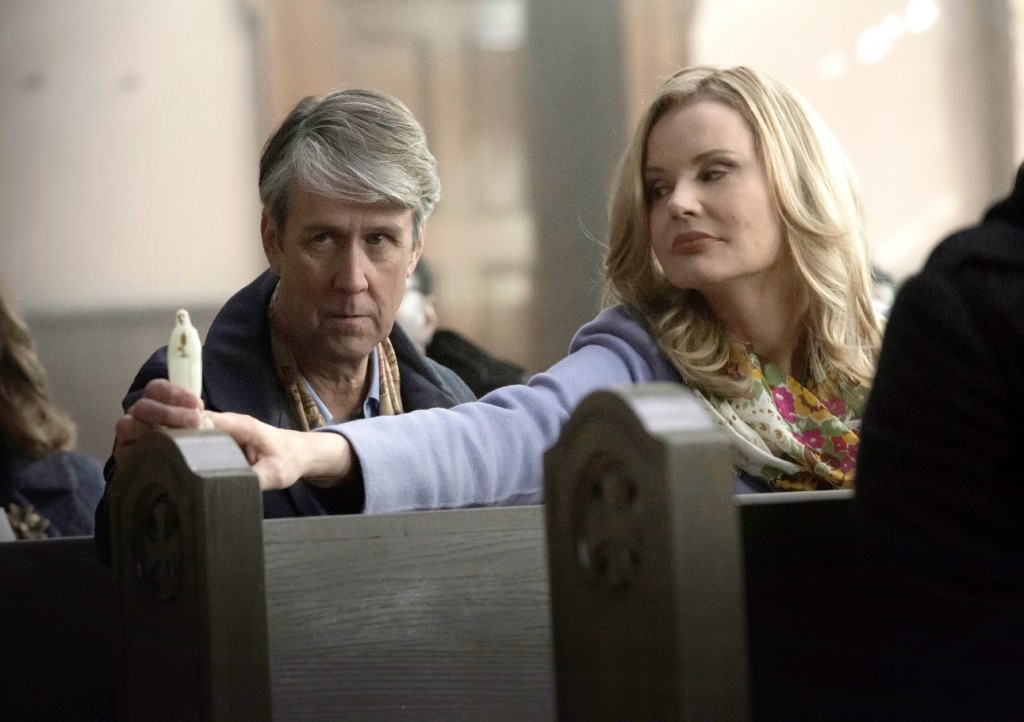 The Exorcist
FOX/CTV
Premieres: Friday, Sep. 23 at 9:00 PM
Is it wise to cast Geena Davis – so Botoxed she can no longer register fright – in a re-make of The Exorcist? The pilot had its moments, and great care was taken to shoot on location, but this is one of those remakes no one asked for except studio lawyers sourcing expiry dates on Intellectual Property contracts.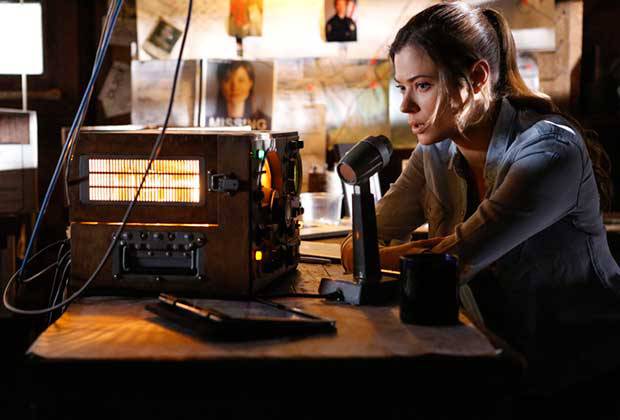 Frequency
The CW
Premieres: Wednesday, Oct. 5 at 9:00 PM
It's the Frequency of time travel shows this fall that is startling. This daddy-daughter ghost detective series is also a movie makeover, so bonus points if you're playing TV Bingo.
The Good Place
NBC/Global
Premieres: Monday, Sep. 19 at 10:00 PM
Kristen Bell is irresistible as ever, and Ted Danson never disappoints, but it's just not a great place. There is fun at hearing everybody near-swear in The Good Place, but the comedy goes all to hell by the end of 22 minutes.
The Great Indoors
CBS
Premieres: Thursday, Oct. 27 at 8:30 PM
Fans of "Community" will weep openly as Joel McHale submits to this pedestrian sitcom. Or is it a fantasy? Imagine – people actually getting hired to work at a magazine. What is this, another time travel series? Stephen Fry sports interesting blazers as the token Brit.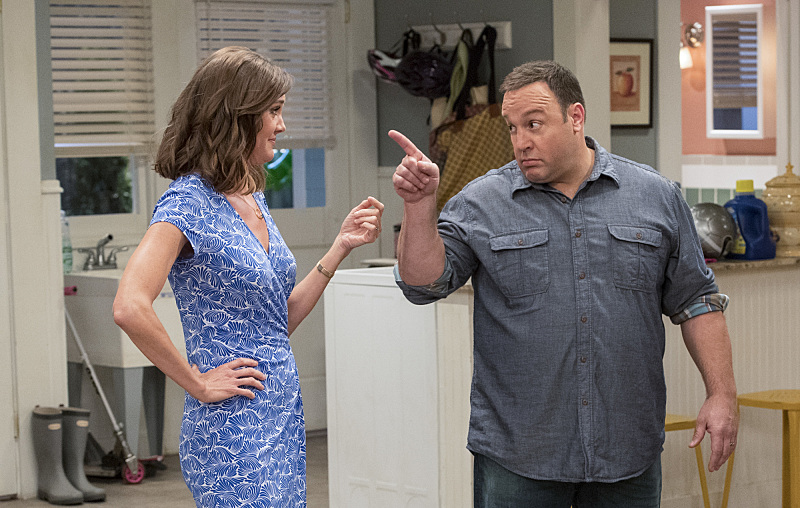 Kevin Can Wait
CBS/Global
Premieres: Monday, Sep. 19 at 8:30 PM
He should have waited – for a better script! Comedian Kevin James plays a retired cop who finds out home life is tougher than anything he ever faced on the street—because he doesn't have cable and is stuck watching dumb-ass network sitcoms like this.
Lethal Weapon
FOX/City
Premieres: Wednesday, Sep. 21 at 8:00 PM
The inspired casting of Damon Wayans and Clayne Crawford as buddy cops elevates what is otherwise just another movie makeover. One of those, "Hey—that wasn't as bad as I thought it would be," hour-killers.
MacGyver
CBS/Global
Premieres: Friday, Sep. 23 at 8:00 PM
CBS took a bunch of old MacGyver scripts, added a battery and some gum and MacGyvered them into a paint-by-numbers vehicle for Lucas Till. Watch with the sound off and pretend it's "MaGruber."
Man With A Plan
CBS/Global
Premieres: Monday, Oct. 24 at 8:30 PM
This sitcom about another stupid stay-at-home dad is worse than "Pucks," the fake sitcom Matt LeBlanc was supposedly headlining in the Showtime gem "Episodes." Why prove you can ace self-effacing satire only to stoop to more "Joey"?
No Tomorrow
The CW
Premieres: Monday, Oct. 10 at 9:00 PM
New drinking game: when this gets canceled, and it could take years since it is on The CW, take a drink for every headline which reads, "There's 'No Tomorrow' for CW series."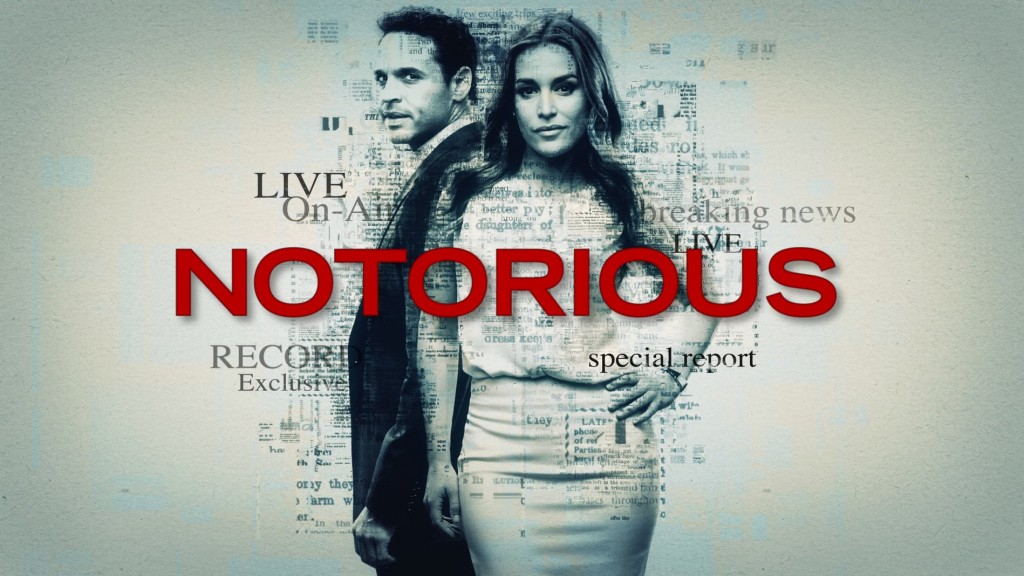 Notorious
ABC/CTV
Premieres: Thursday, Sep. 22 at 9:00 PM
I forgot I watched this pilot, that's how notorious it is. No one four miles outside of Hollywood wants to watch a drama about the relationship between the media and criminal law.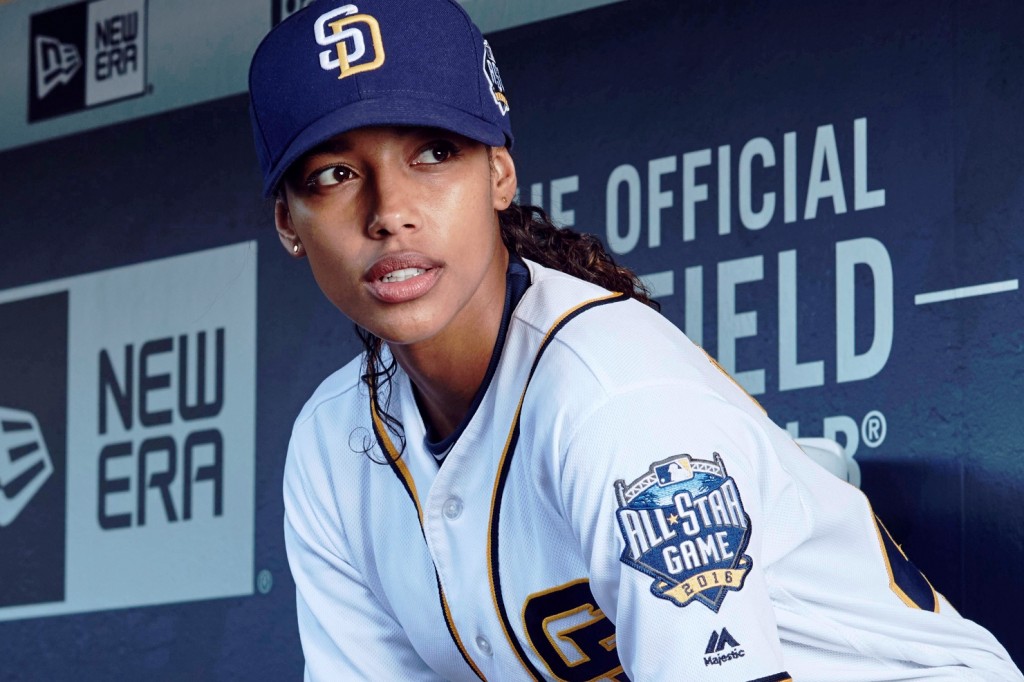 Pitch
FOX/Global
Premieres: Thursday, Sep. 22 at 9:00 PM
Newcomer Kylie Bunbury is hard to resist as the first woman to crack a Major League Baseball lineup. She's surrounded by a strong team, including Mark-Paul Gosselaar, Ali Larter, Mark Consuelos, Dan Lauria and Bob Balaban. The big twist in the pilot, however, kinda hung over the plate for me. The series should at least benefit from the eleventy-zillion promos that will choke Fox's World Series coverage.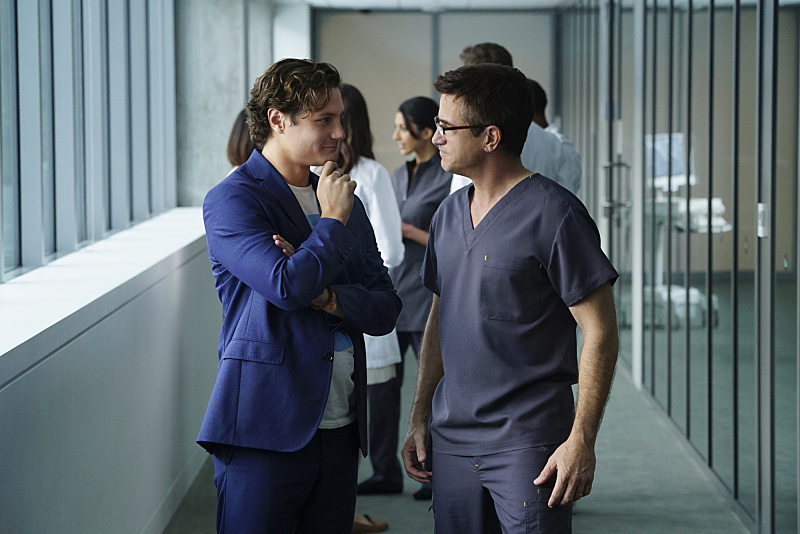 Pure Genius
CBS
Premieres: Thursday, Oct. 27 at 10:00 PM
Another pilot I completely forgot I had already watched. Forget surgeon, they should have hired a super smart script doctor. Three words which doom any show: show-killer Dermot Mulroney.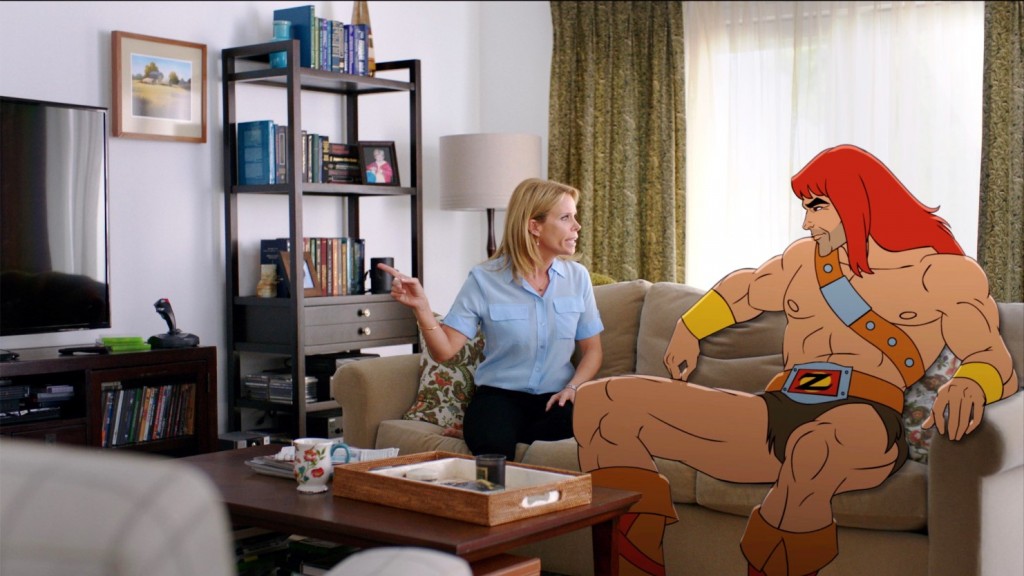 Son of Zorn
FOX/City
Premieres: Sunday, Sep. 25 at 8:30 PM
There are plenty of chuckles in the swift-moving pilot. The blend of animation and live-action totally works. The cast is 'toon-friendly, including Sudeikis as the voice of Zorn as well as flesh and blood players Cheryl Hines, Johnny Pemberton and Tim Meadows. So why does this feel like an extended SNL "Cartoon Funhouse" sketch?
Speechless
ABC
Premieres: Wednesday, Sep. 21 at 8:30 PM
Not funny enough to be a comedy, not dramatic enough as a drama, it seems more like a tragedy—as in, it's a tragedy nobody ever seems to know what to do with Minnie Driver on television.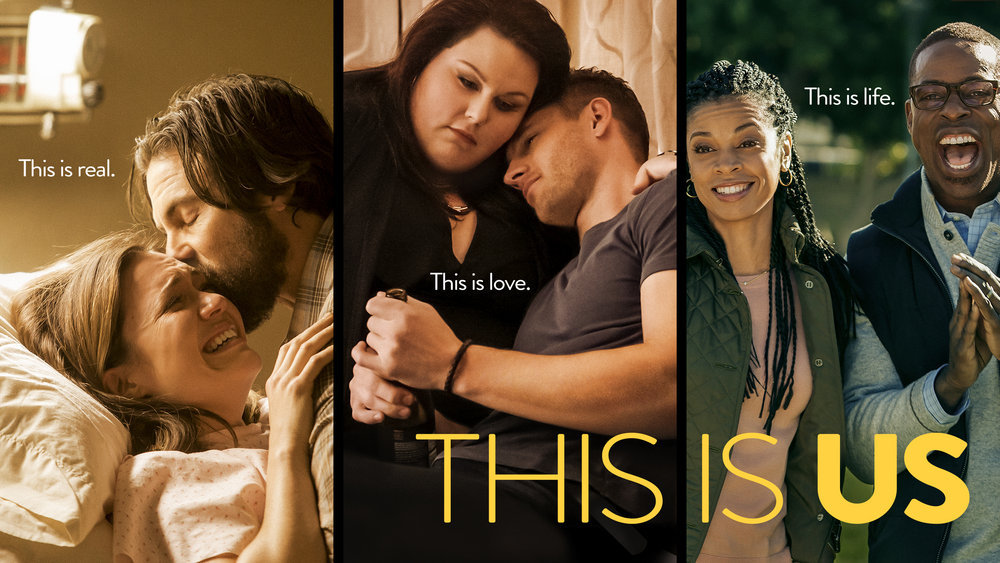 This Is Us
NBC/CTV
Premieres: Tuesday, Sep. 20 at 10:00 PM
Milo Ventimiglia, Mandy Moore, Sterling K. Brown and always dependable Gerald MacRaney are all outstanding in the season's most emotional and heartfelt new network series. If you miss "Parenthood," this is better.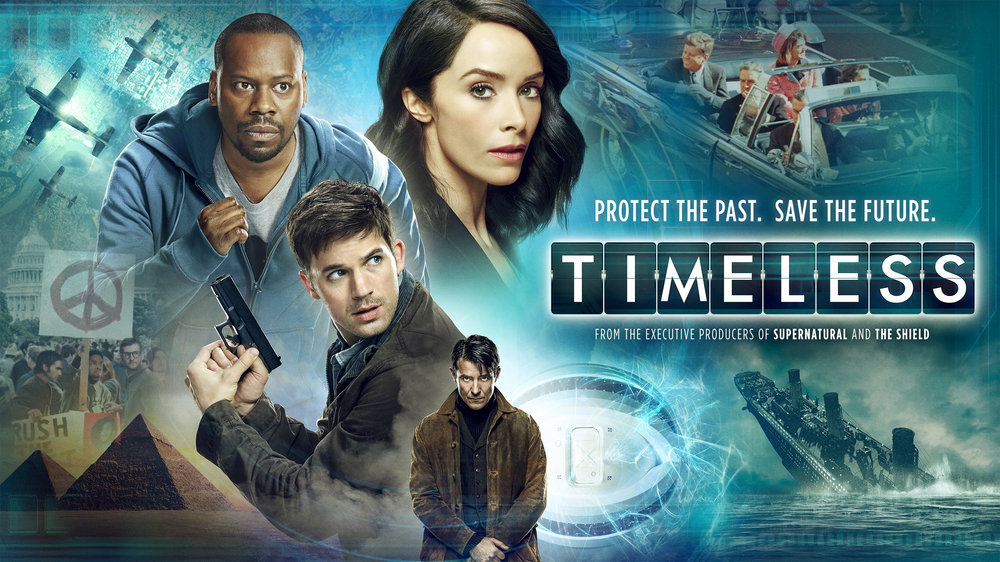 Timeless
NBC/Global
Premieres: Monday, Oct. 3 at 10:00 PM
I was on the set of this in Vancouver when the cast jumped back to the Watergate era. Other stops include Nazi Germany, the Lincoln assassination and the explosion of the Hindenburg. Stars Abigail Spencer, Matt Lanter, Malcolm Barrett and Goran Visnjic are having fun wearing bell bottoms and other vintage duds in this breezy mix of "Mod Squad" meets "Quantum Leap."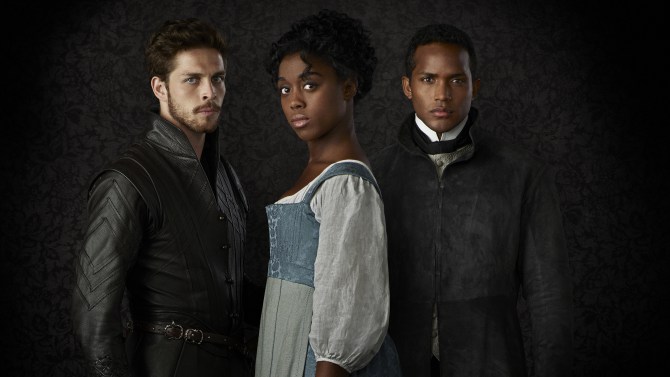 Time After Time
ABC/CTV
Premieres: Sundays at 9/8c midseason
"Houdini & Doyle" went completely undetected this spring so good luck, H.G. Wells vs. Jack the Ripper. Another time travel series, another makeover of a decades-old movie. Take two drinks and move back four spaces.