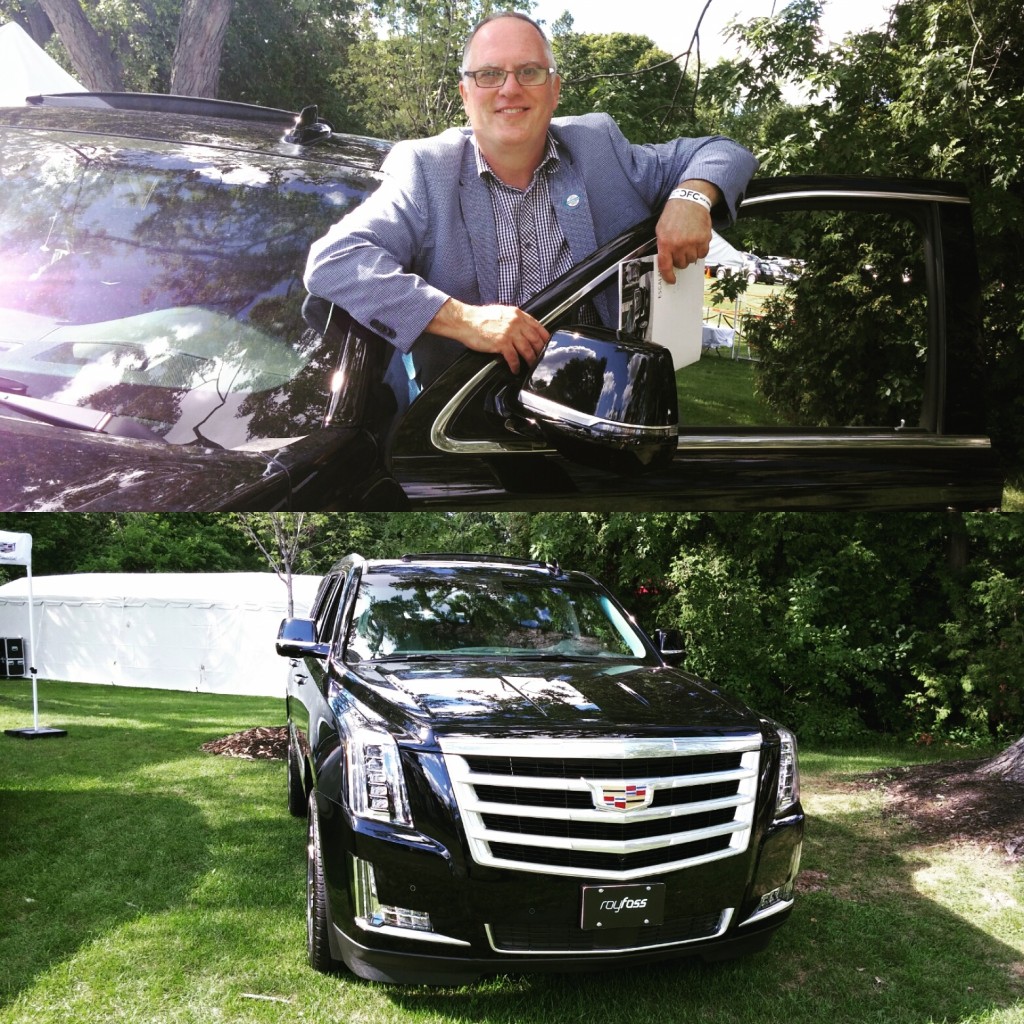 Who knew CFC stood for Cars For Critics?
It did Sunday when I won a brand new Cadillac Escalade SUV at the Canadian Film Centre's annual BBQ and fundraiser.
Well, I won it for four days. I'm pretty sure that means I can't sell it. I've got until next September to pick it up from Roy Foss Cadillac — and then return it.
The CFC tried something different this year, selling door prize raffle tickets during the BBQ at twenty-five bucks a pop. An army of volunteers roamed the grounds of Winfield Farms armed with envelopes of tickets. You paid your money, opened the envelope and found out instantly if you had won.
Everybody went home with at least a jar of jam. My jam came with a car. Cool!
Still, what to do with a fancy car for four days? Canadian TV and film folk know how to make the most out of an unexpected resource. Suggestions ranged from use it as an Uber ride to transform it into a pimp mobile.
I think those might fall under "certain restrictions may apply."
A perfect day, weather-wise, made everybody a winner at Sunday's annual TIFF treat. CFC CEO Slawko Klymkiw acknowledged all the politicians attending the BBQ and then didn't let any of them speak. My hero.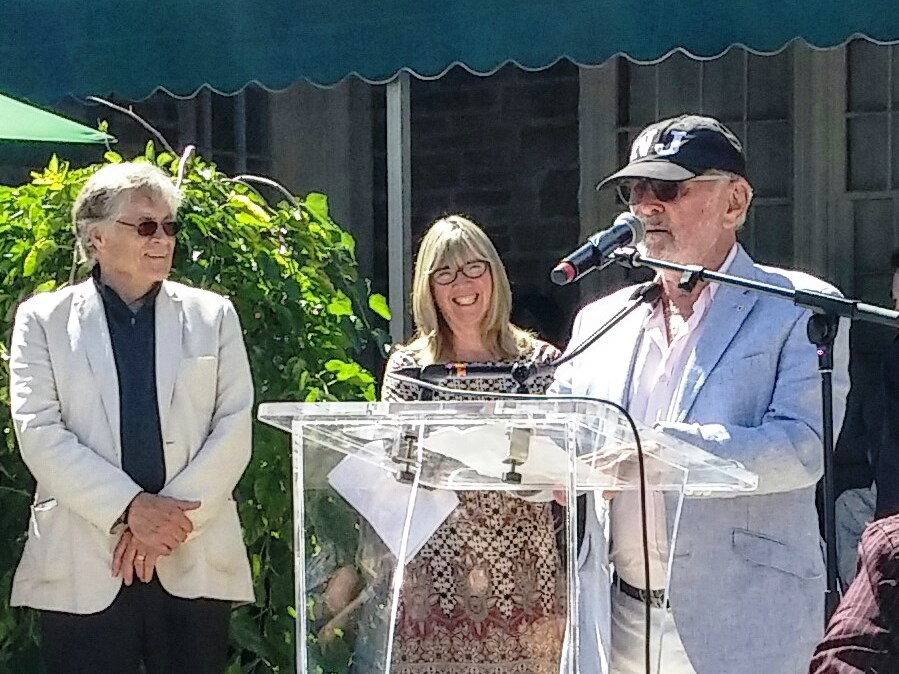 The great Norman Jewison gave another of his passionate pep rally addresses. Jewison founded the CFC nearly 30 years ago and is mighty proud of the long list of studios and networks currently engaging CFC grads with many, many TV and film projects.
In fact, 50 CFC alumni are participating in 25 TIFF film projects at this year's festival.
Jewison also asked the crowd to observe a moment of silence for those lost in the attacks of 9/11. The World Trade Centre and Pentagon terrorist attacks occurred exactly 15 years earlier, putting that year's TIFF — and everything else — in perspective.
CBC stars from Shoot the Messenger and Murdoch Mysteries made the scene at this year's CFC BBQ. On hand to welcome guests was Murdoch's Shaftesbury boss and CFC Chair Christina Jennings.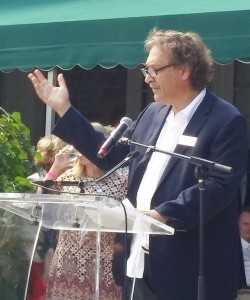 Ivan Fecan was hard to miss in a spotless white fedora. The former CTV boss is in the final edit stage for the CBC comedy he's executive producing, Kim's Convenience. It premieres Oct. 4.
Other familiar faces on the scene were Art Hindle, Aidan Devine, Michael Riley, Jay Switzer, George Anthony, Ron Base, Nick Hirst and screenwriter/playwright Barbara Kelly. Got caught up with the dudes from Don Carmody productions, John Barrack and David Cormican. The boss is recovering from knee surgery and he's howling like scenes from an early Cronenberg film, they told me. New Metric boss Mark Montefiore gave me the good news his long-awaited comedy, What Would Sal Do?, is headed to HBO Canada. Metric's crime miniseries Bad Blood is currently in production in Sudbury.
When it was all done I went back to my 2002 Saab 95 with the disabled turbo. Maybe I'll take the Caddy next year.