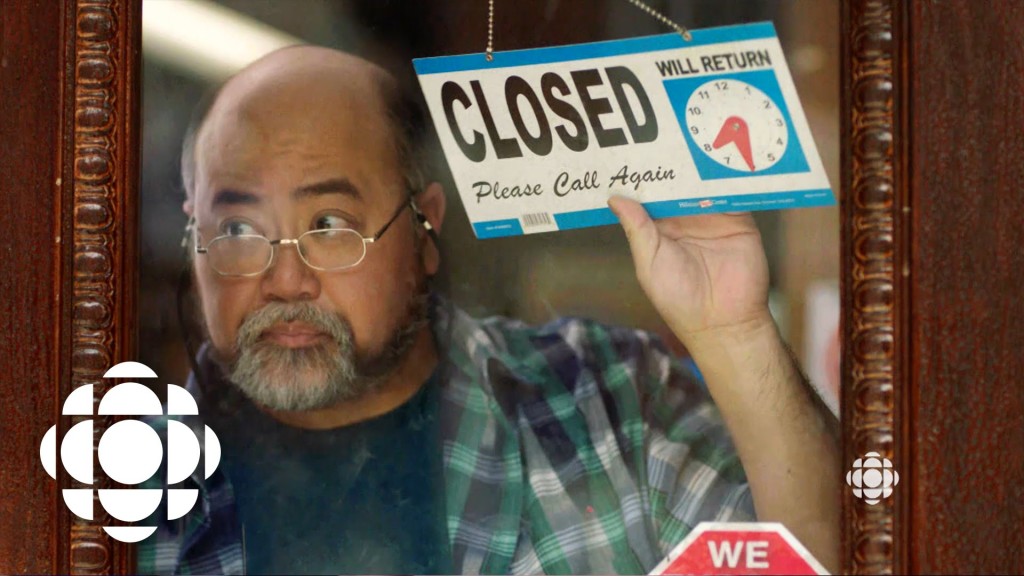 The posters and billboards are up, the magazine covers are in place. CBC has papered towns all across Canada with the news that their new sitcom Kim's Convenience premieres this Tuesday, Oct. 4.
That is, it was set to premiere Oct. 4. Then the Toronto Blue Jays backed into a winner-take-all, one game playoff against the Baltimore Orioles, now set for that same date.
CBC has blinked and re-scheduled the premiere of Kim's Convenience for the following week, Oct. 11, at 9 p.m. ET. Back-to-back episodes will air as originally planned.
Despite the promotional hiccup, it's probably a smart move. Several years ago, CBC allowed the series premiere of Being Erica to stand up against the final game of the World Junior Hockey Championship. That series got hammered into the boards, ratings-wise, and never really recovered.
The Jays' sudden death playoff tilt could draw two million-plus viewers on Sportsnet. Side-stepping that big live event is prudent, but what if the Jays win and their next playoff round puts them in a critical game Oct. 11? Such are the headaches of programming in the age of Peak TV.
UPDATE: The MLB schedule has been posted, and CBC can breathe a sigh of relief. There will not be an American League playoff game on Oct. 11. So, as Mr. Kim would say, go Jays go!