CANNES, France — One of the "stars" who walked the red carpet here Monday night was Rick Harrison.
Yes, that Rick Harrison, Vegas gold & silver pawn shop proprietor best known for Pawn Stars.
Now, no offense to Harrison, but when you hear red carpet, you don't exactly think of this guy. Nobody's ever gonna ask Harrison who he's wearing. To be honest, the MIPCOM carpet experience at Cannes is a tad underwhelming. One of the other big draws for the crowd who ignored the early bit of rain was a fake rock band named Steel Panther that kinda looked like a cross between Spinal Tap and Van Halen from the '80s.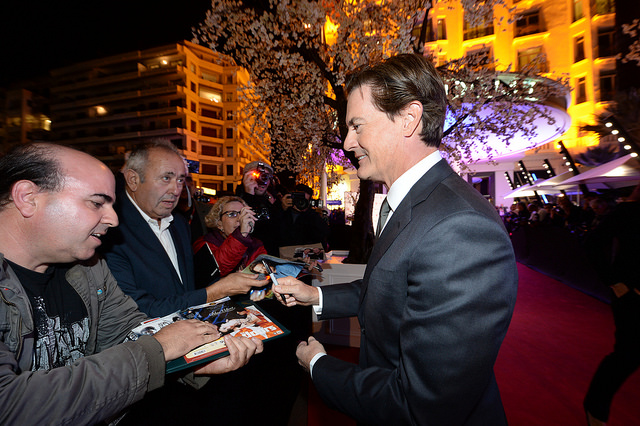 To be fair, Kiefer Sutherland as well as Kyle MacLauchlan, here promoting the new Twin Peaks, also did the carpet and signed autographs, as did the stars of the Canadian shows at MIPCOM, Billy Campbell and Karine Vanasse from Cardinal and Tygh Runyan from Versailles as well as Masha Limonchick from Fatale-Station. But Rick Harrison?
On second thought, he's probably earned it. When I caught up with him at the A&E Networks cocktail party Monday night, Harrison told me the History Channel show is in its 14th season.
This was his first time in Cannes, and when it comes to making a buck and doing promotion on somebody else's dime, he has no problem, as he told me, "slapping hands and shaking babies."