In the U.S. alone, according to FX Research, there were 455 original, scripted series on network, cable and streaming services last year. What were the 10 best TV shows of the year?
'Tis the season to get plenty of takes on that. I was asked to give my annual year-end list at Uproxx, which, as all the cool kids know, took over Hitfix. I'm not sure Uproxx is a better name, but as long as the cheques clear, I'm happy for Alan Sepinwall.
My No. 1 overall pick is a series you can't even see (legally) in Canada: Fleabag. Originating on Channel 4 in the UK and streaming on Amazon Prime (although not yet in Canada), it marks an audacious debut for Pheobe Waller-Bridge, a 31-year-old Brit who wrote and starred in this bracing sitcom. She plays a rather nasty young woman navigating modern life in London. (Watch Waller-Bridge talk about the character and the concept here.)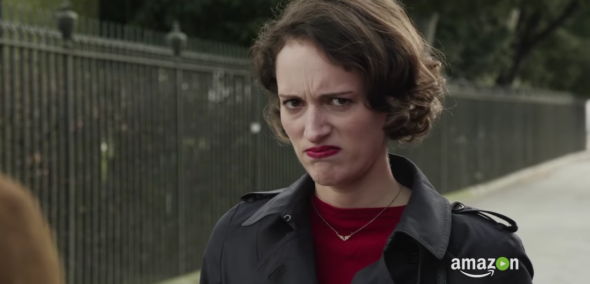 It's based on Waller-Bridge's 2013 play. Hats off to her for finding ways to explore this often unlikable character on stages big and small. The locations are endless and so diverse, from tiny diners to giant gardens to the the rattling confines of the tube. Throughout it all, Waller-Bridge does these takes to the camera that are Oliver Hardy good. She zaps a world of sights and sounds and feelings down to these intimate looks — a pretty cool trick.
She did a second series in 2016 called Crashing. I hear it is damn good, too, but haven't seen it — which is the problem now with all these "Best of" lists. There is too much TV to really know what the ten best shows are anymore.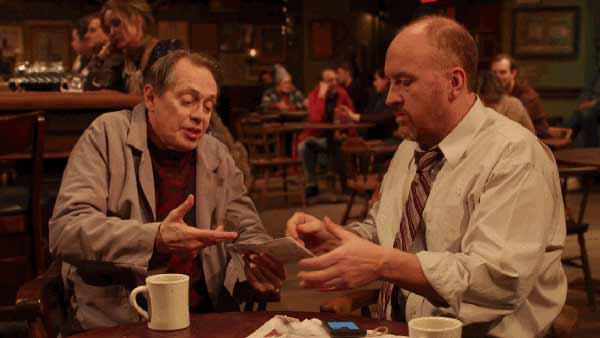 For example: Sepinwall goes with Horace and Pete as his best show of the year. It's a Hulu original, which means it also is off screens in Canada. Louis C.K. is behind it, so I did at least sample it, and I want to see more. Helps to cast great actors such as Steve Bucemi and Alan Alda, especially if you're going to place them on one set like they're Norton and Kramden in The Honeymooners. Hats off to C.K., the stand-up's stand-up, for having the range to reach for this level of dramatic play-writing and acting.
I have one new Canadian series on my Top 10 of 2016 : Kim's Convenience. That helped place it on the Uproxx overall Top 100, where I was one of 59 critics weighing in. Sure, Kim's is diverse, and different and original but it's also pretty damn funny, dammit. It also seemed to get better every week, The two-part season finale airs Tuesday, Dec. 27 at 8 p.m. ET/PT on CBC.
You can find all my Top 10 picks here at this link. Flip around Uproxx for the Top 10 new shows as well as Top-10 overall from every critic.
You can also watch as I share my top picks for the year with Bob Cowan on CHCH's Morning Live. There are plenty of clips of Fleabag as well as The People v. O.J. Simpson, The Americans, Atlanta, Kim's and other favourites.