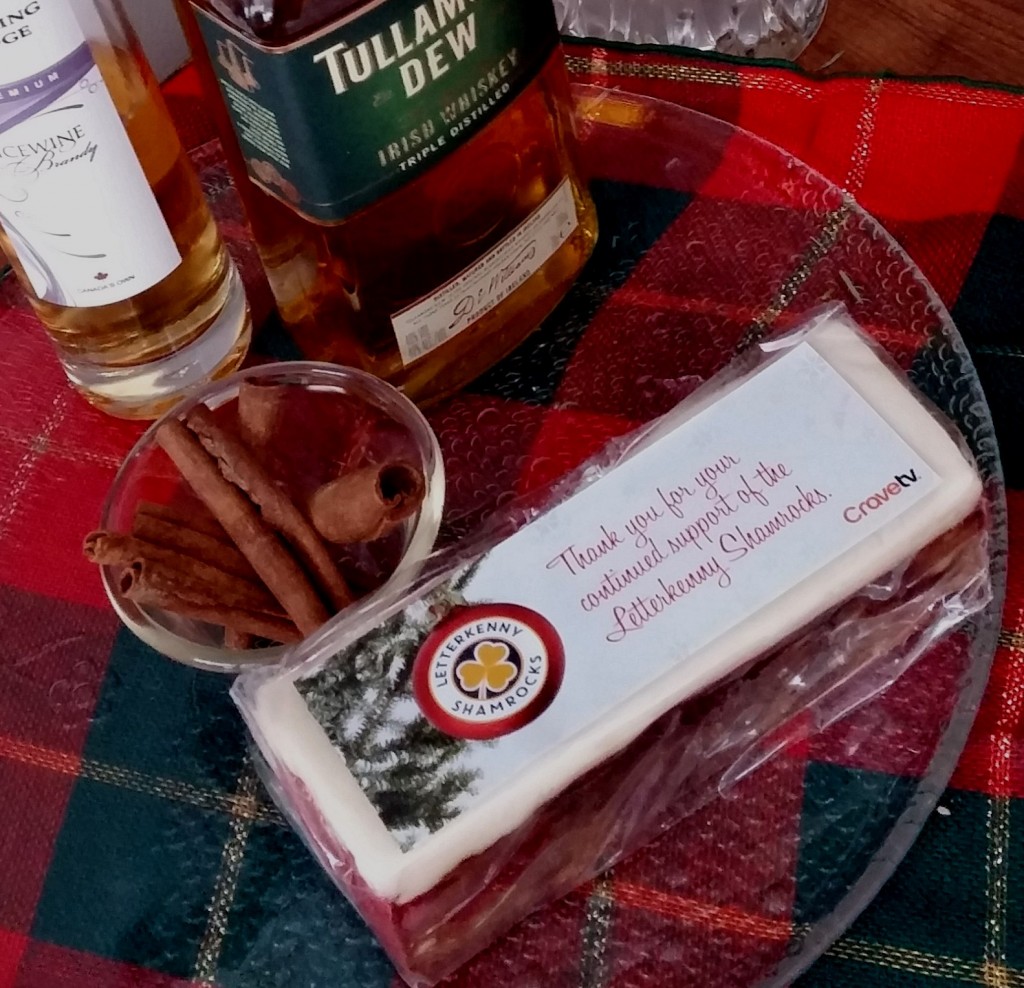 The Shamrocks sent this lovely Christmas fruitcake to remind everybody to watch Season 2 of Letterkenny. Six new episodes premiere Sunday, Christmas Day, on CraveTV — so pitter-patter, let's get at 'er!
Why is Christmas Day, as New Metric Media co-president Mark Montefiore says, a "brilliant" time to re-start this series? For one thing, Letterkenny and big events and holidays go hand-in-hand. The series premiered on Crave earlier this year on Super Bowl Sunday. Comedy later aired a marathon on Canada Day.
As for people being too busy with family to watch television, there are those six hours between ripping open presents and gobbling down turkey. You can't watch the fireplace channel and "It's a Wonderful Life" forever!
In Season Two, hockey dudes Reilly and Jonesy (Dylan Playfair and Andrew Herr) face competition from a few new players on the team. "They're like a five-headed monster!" says co-creator and star Jared Keeso.
You can read my full Canada Press account on Letterkenny's second season here.