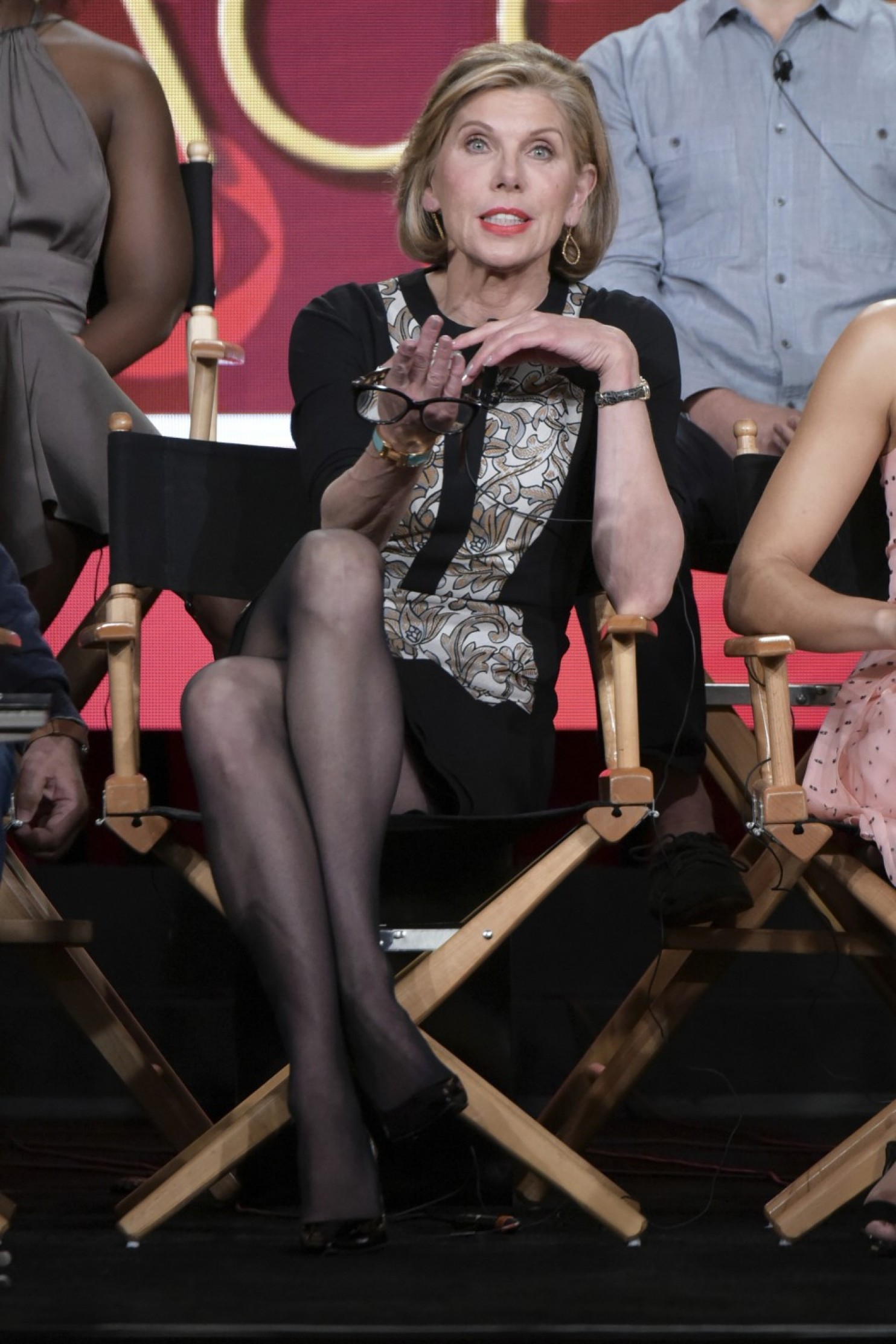 PASADENA, Calif. — I used to tell young journalists attending their first Television Critics Association press tours to make sure not to skip CBS  Day. "You're not on the TV beat," I would say, "until you're in a scrum with Leslie Moonves."
This was way back before I started quoting myself on blog posts.
In any event, while he occasionally can be glimpsed at the back of the large banquet room where most sessions are held, CBS's CEO is not representing at TCA press tours anymore. Even if he does pop in, he no longer wears those super cool CBS "Eye" cuff links that seemed so symbolic of power, status and the Tiffany Network.
This January, for the first time in memory or perhaps ever, the top programmers from ABC, CBS and NBC will not be answering to critics during the tour.
That's a shame and probably the edge of a slippery slope. Reporters here enjoyed an opportunity reserved now just for stockholders: holding feet to fire, making the boss accountable.
Not that network execs aren't skilled in how to filibuster, duck and simply spin out of tight corners. Here's how savvy Showtime pros David Nevins and Gary Levine shot down one question Monday:
QUESTION:  Can you give us any news on the future of it "Gigolos" and whether or not ‑‑Nick Hawk and Brace have both commented that they were leaving the show.  Do you plan on bringing in ‑‑

DAVID NEVINS:  Gary, you gotta field this one, man.  Too hot for me.

GARY LEVINE:  Uh, "Gigolos."  Listen, we love "Gigolos."  We don't have plans at the moment, but "Gigolos" is for us an evergreen.
So, basically, question comes up, smother it in goo. Why was ABC, CBS and NBC not up for that?
What did happen on Monday, my first day at TCA17? CBS started off with a session promoting The Good Fight, a digital spin-off of The Good Wife. (It premieres Feb. 19 on CBS Digital).
CBS Digital — the platform where the new Star Trek will launch this spring — already has over a million subscribers. The service currently offers 8500 episodes, with an audience that splits 60/40 women. Big Brother Over the Top is their first original. The Good Fight, we were told, will offer "many of the things you loved about The Good Wife but with a more premium sensibility."
Example: Christine Baransky gets to drop the F-bomb on CBS Digital. There was actually some discussion about this. It was revealed that three takes were shot, two where Baransky swears and one toned down to "Son of a bitch." (Baranski's character, Diane Lockhart, loses her life savings in a financial scam.) The first episode will air both on digital and on the main network, so two versions of certain scenes were shot.
Baranski had "another big offer" while mulling The Good Fight but ultimately wanted to continue working with executive producers Robert and Michelle King.
Matthew Perry, Rita Wilson, Michael Boatman and many other Good Wife alumni will duck into the mix on the new series.
Meanwhile, Trump hangs over this TCA tour like a bad comb-over. There were plenty of questions about the Trump election during The Good Fight session and how it might impact the writing on this legal series. The Kings have mixed political realities into their storylines in the past.
"We were all in free fall," Baranski said of her reaction to the presidential election outcome. "Uh huh" echoed co-star Delroy Lindo.