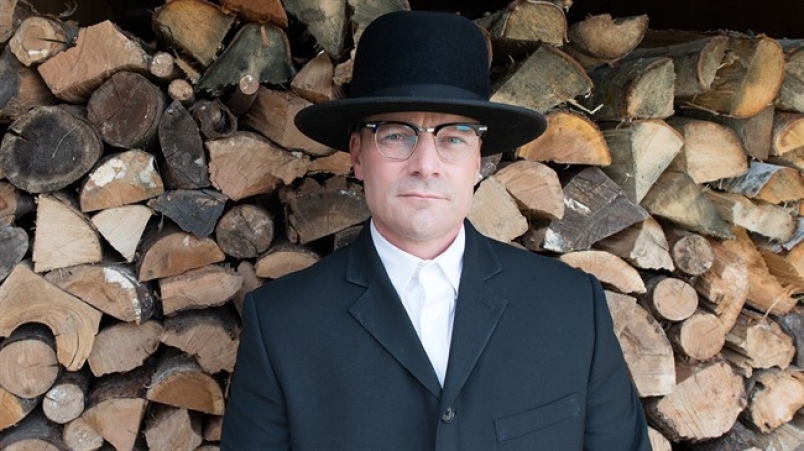 It's new year, Jacob, so walk away from ye (snow) plow; CBC has a barn full of new TV shows comin' atcha.
This week is especially big with the premiere of the Menonnite drug drama Pure Monday at 9 p.m. ET/PT. That's followed Tuesday by the third season premiere of the hit comedy Schitt's Creek  and the series debut of Workin' Mom's; then it's the third and final season of X Company Wednesday. Michael Every Day, the Lazarus-like re-boot of Michael: Tuesdays and Thursdays, premieres Sun., Jan. 15.
Pure was picked up just days before CBC's annual upfront presentation last May. It quickly went into production this past fall in Nova Scotia before premiering in January, something of a record turn-a-round in the TV industry.
As creator/executive producer Michael Amo explains, however, "It was a very long runway to get to that green light."
Amo, who co-created "The Listener," optioned a magazine article about Mennonite drug smugglers almost a decade ago "and couldn't get any traction on it. I found there was a lot of resistance to the notion that this was even real."
The executive producer had more insight into Mennonite communities than most. The Funks, he says, "were inspired by my grandparents who were Mennonites who came to Canada from Russia." He can still hear his grandmother telling anyone who would listen: "Either you run the kids or the kids run you!"
A pilot was shot on spec and still no takers. The series was shopped to "everybody in Canada several times," he says. Amos took it to U.S. interests as well.
A break came when True Detective and Fargo proved there was an appetite for short-run series. Shaw Media developed Pure for a while "then decided it wasn't for them," says Amos. That's when CBC snapped it up.
"It's dark and it isn't," says Amo. "It's a family show; it's really about a family trying to survive in a very complicated world."
The series stars B.C.-native Ryan Robbins (Arrow, Continuum) as pastor Noah Funk, the God-fearing head of the Mennonite community. "Walter White's journey was all about a good man becoming bad," says Amo. "Our story is about a very good man becoming bad in deed but always remaining good in heart and being tormented by all these transgressions."
Read more about Pure here at this feature I wrote for The Canadian Press.