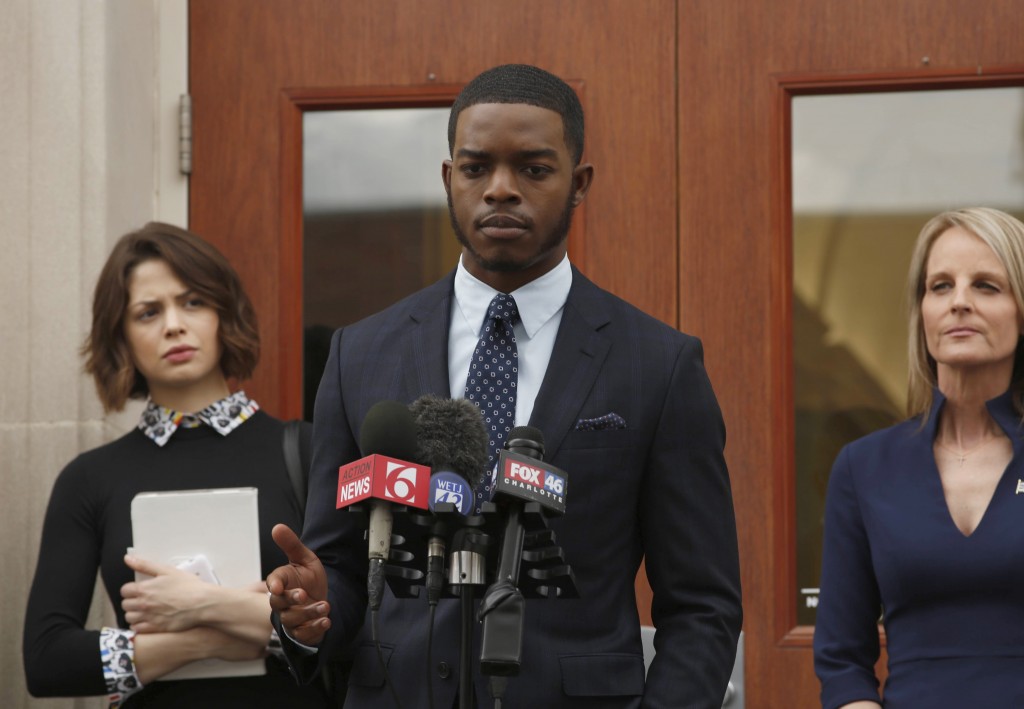 You meet some fine young Canadians working the TV beat. One of them is Stephan James.
The 23-year-old was born and raised in the Toronto suburb of Scarborough, Ont. In five years, he's gone from grabbing fast food at Johnny's Hamburgers to winning roles in everything from Degrassi to The Book of Negroes to playing Jesse Owens in "Race."
He stars Tuesday night in the 10-part event series Shot's Fired (Fox and City).
It's a real showcase role. James plays young, up and coming prosecutor Preston Terry, a Yale grad and star college athlete out to change the world. He's paired with a seen-it-all female police officer (Sanaa Lathan, "The Perfect Guy"). They're hand-picked to investigate the shooting of an unarmed white college student by an African American police deputy. It all takes place in North Carolina.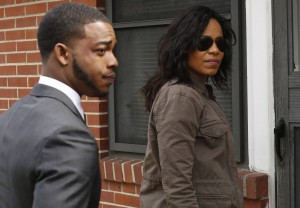 The series gets a tad obvious at times. Lathan sizzles and so you buy it when she easily seduces Terry's pro-football star older brother, but, really? She's a single mother with an adorable baby girl and her ex is trying to gain custody. The conflicts are a bit paint by numbers.
Terry's dad is played by Dennis Haysbert. The POTUS from 24 always brings the gravitas, even in these minor roles; every time he's on screen you don't know whether to salute or buy insurance. Will Patton is the town sheriff and so right away your antenna is up. Is he a good guy or a bad guy? He's good at lurching either way. Helen Hunt is the flinty governor of the state out to sweep racial tensions under the rug. Richard Dreyfus plays a local car dealer in a role that seems inconsequential at first. Jill Hennessy gets to show a little range as the grieving mom.
The story, by husband and wife showrunners Reggie Rock Bythewood and Gina Prince-Bythewood (whose TV credits date all the way back to A Different World), does take some twists and turns. When you think you've got it all figured out, it zags.
Hollywood A-List producer Brian Grazer and Imagine Entertainment is also behind the series. There's a lot going on here and a lot of people behind it. Rockport and other explosive police shootings involving African Americans are all, clearly, part of the backstory. It's an issue that doesn't get dealt with enough on network television.
It's jarring, therefore, when Preston Terry fairly quickly jumps into the sack with the governors assistant, or when Lathan's officer Akino tells her QB lover she's open. Shots Fired is a little bit HBO, a little bit Empire.
Still, there are two really compelling reasons to watch: James and Lathan. You'll wonder why she isn't a bigger TV star, and you'll expect him to be one soon.
Read more about James and Shots Fired here at this article I wrote for The Canadian Press.