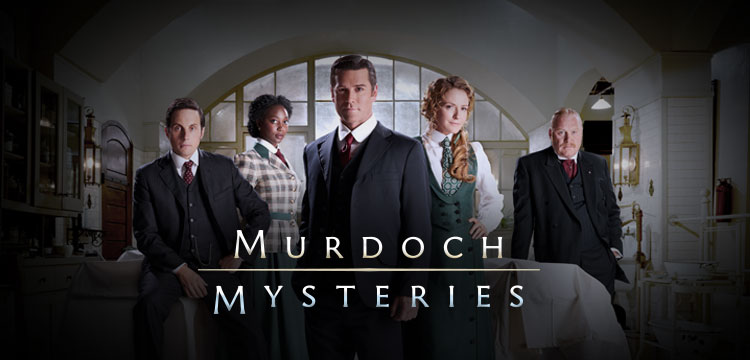 When I ran into Murdoch Mysteries busy showrunner Peter Mitchell last month in Toronto (we were both caught up in that cool live event game based on the series), he passed along this viewing tip: don't miss the series 10th season finale. It airs this Monday night on CBC.
Apparently everybody gets killed. It gets bloodier than Game of Thrones meets The Walking Dead.  End of series.
Or maybe not. All Mitchell would say is that all the series leads are dangling over cliffs by the 60 minute mark. Even Det. Murdoch (Yannick Bisson) himself? Seems a bit unlikely given that this series will finish the year not just as CBC's highest-rated drama, but as Canada's No. 1 scripted domestic series. The series is also coming off multiple wins at the recent Canadian Screen Awards.
Still, after 10 seasons, those contracts get pricey. Leaving every character's fate up in the air is a pretty savvy way to head into contract negotiations.
Not that there are contracts left to sign. Murdoch goes right back before the cameras in a month as work begins on an 11th season. Another 20 hours have been ordered.