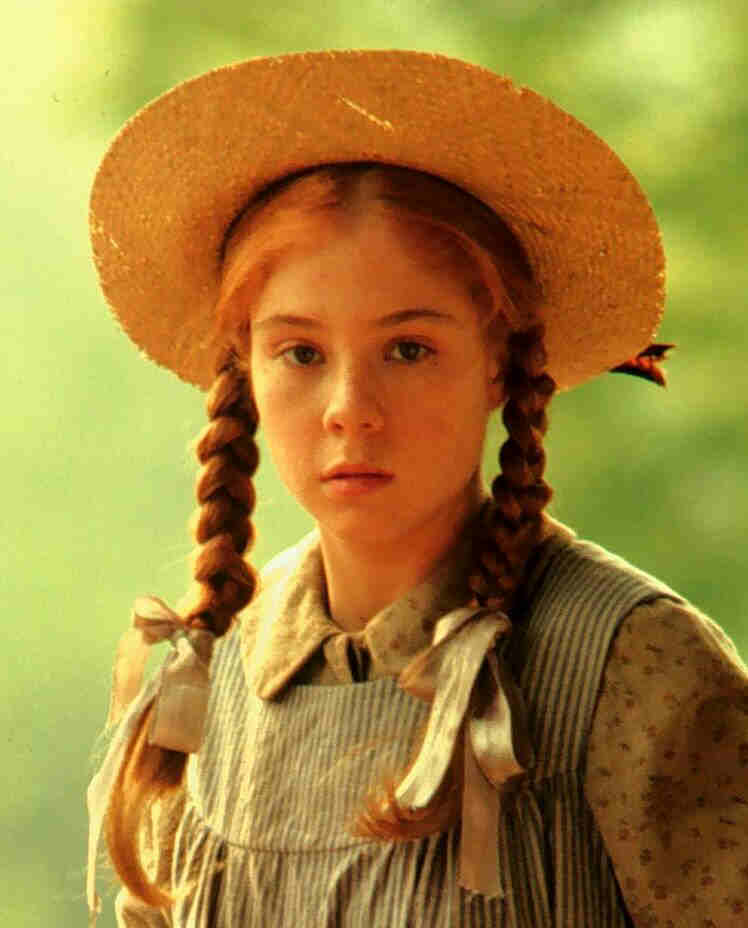 I was just a young punk photo editor at TV Guide when Kevin Sullivan's Anne of Green Gables broke viewing records in Canada in 1985. A great, big, Hallmark greeting card of a series, the two-part event drew around five million viewers for one of its two nights.
At least I think it did. That was back before people meters, when ratings were counted with Ouiji boards and dice. Still, there were fewer Canadians overall, far less TV competition and, by any measure, the share for Anne was enormous. It was simply a much bigger deal. If the numbers are true, they've never been matched for a scripted Canadian series.
And was this Anne exportable? I saw Sullivan two years ago at the international TV marketplace MIPCOM in Cannes still signing deals bringing Anne to the far corners of the globe.
Sullivan's love letter to PEI and the original books deserved the attention just for the terrific casting. Megan Follows was feisty and fearless as Anne; all who follow still seem like imposters. Coleen Dewhurst just lived and breathed cantankerous and caring Marilla Cuthbert and Richard Foxworth broke every heart as Matthew. The late Jonathan Crombie embodied all the awkward innocence of Gilbert Blythe.
The production featured a rich bench of Canadian character actors, too, including Jackie Burroughs, Rosemary Radcliffe, Sean McCann, Marilyn Lightstone, Mag Ruffman, Cedic Smith, Jayne Eastwood, Charmion King and even a young Jennifer Irwin as a student.
For some of us then, remounting this story — even 32 years later — seems a bit like re-doing "Casablanca." No, there's nobody better than Humphrey Bogart and Ingrid Bergman, leave it at that.
Cultural milestones always seem best, however, the year you were young and in love. The folks who did the 1934 "Anne of Green Gables" probably thought they'd have the last word on these characters. The actress who starred in that black and white film version was so committed to the role she legally changed her name to Anne Shirley.
Also, Sullivan's Anne predates The Simpsons. That has to be the yardstick to which "is it okay to redo this now?" must be measured.
Moira Walley-Beckett, who won an Emmy writing on Breaking Bad, is behind CBC's new Anne. The eight-part series premiered Sunday on CBC. It's bound for Netflix, too. (Sullivan's Anne's from the '80s enjoyed a PBS partnership). Walley-Beckett wanted to bring an edgier spin to the story. This is about an orphan, after all, and the dark corners are there to be explored.
Irish Canadian actress Amybeth McNulty plays the new Anne and isn't afraid to explore the edge either. Always dependable RH Thompson is solid as Matthew. English actress and Dewhurst look-a-like Geraldine Janes conveys all the complexities of Marilla.
The producers poured a big can of Canadian maple syrup on this remake by using The Tragically Hip's "Ahead by a Century" ass the theme song. It's a great tune but a pretty obvious shortcut. Kudos to Sullivan for resisting Anne Murray's "You Needed Me" for the original.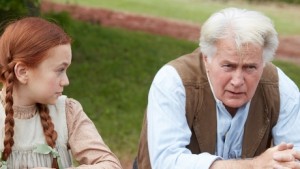 YTV has also made their own Anne reboot. Their three Anne movies has Martin Sheen as Matthew and a PBS pre-sale. I told CBC News there was room for both of these new series as they play to two different rooms. I told them a bunch of other stuff, too, but all that survives is one brief sound bite. You can watch the CBC News clip where I weigh in on Anne here.
What I also said was that the time seems right to revisit this 100-year-old story given how we're back in another time of great historical dramas on television. The No. 1 Canadian-made series in Canada is Murdoch Mysteries, currently set in 1904. There are half a dozen time travel shows on TV right now, including the H.G. Wells-based Time After Time. Downton Abbey was a monster hit for PBS, as was Mad Men for AMC.
Anne of Green Gables is the ultimate Canadian period piece. Throwing it into the Canada 150 mix seems about as kindred spirit-ish as it gets.
UPDATE: In a much more crowded field (especially on Sundays), the new Anne managed 815,000 overnight viewers for its premiere episode, according to estimates. Look for the final Live+7 totals, including PVR viewers, to push things north of a million.