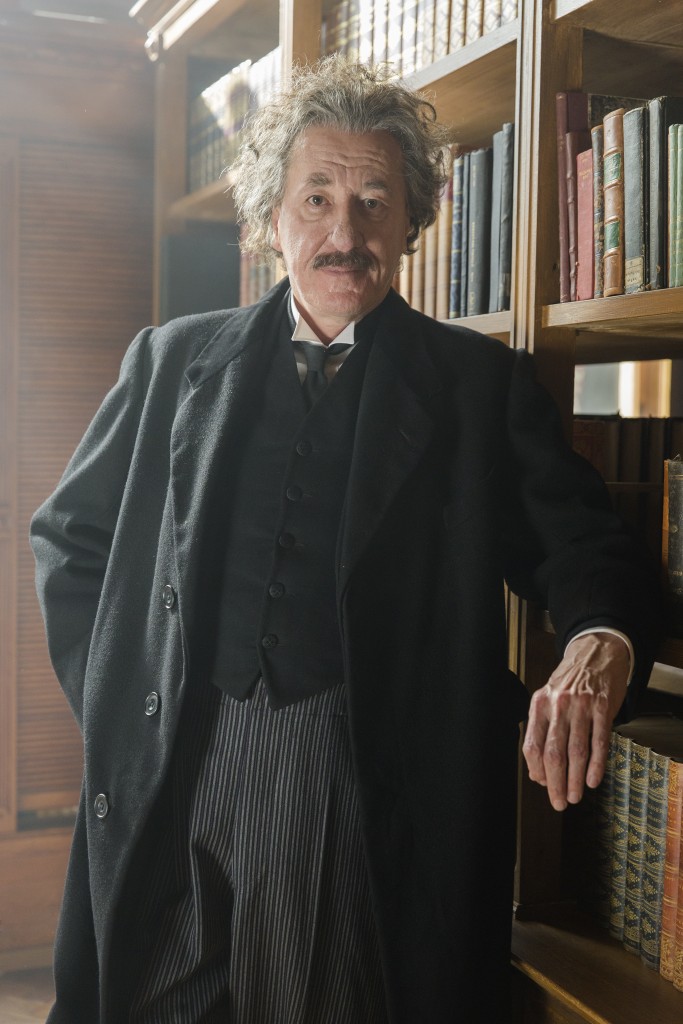 Who, one might ask, is the genius behind Genius, the 10-part series that premiered earlier this week on the National Geographic Channel? The cable network's first-ever scripted series stars always amazing Geoffrey Rush as 20th century brainiac Albert Einstein.
The series is the brain-child of Noah Pink, a Halifax native trying to make it in Los Angeles when he was asked by OddLot Entertainment — which owned the rights to Walter Isaacson's biography of Einstein — to try and turn it into a movie script. Pink cranked out a series treatment instead. Director Ron Howard liked Pink's draft and things snowballed from there.
Nina Corfu has the scoop on Pink's Genius maneuver here at CBC News.
Howard told reporters at the TCA press tour in Pasadena in January that, before he took on this project, he only knew Einstein as "the brilliant old guy sticking his tongue out and the theory of relativity and that was about it." He said Isaacson's book and Pink's first draft "offered so much dimension and so many surprises, and a kind of complexity not only in the character but the times in which he was living. And so, as a director, it just suggested so many ideas, both cinematic and also very emotional, and a chance to do my very favorite thing as a director and work with world class actors facing challenging material."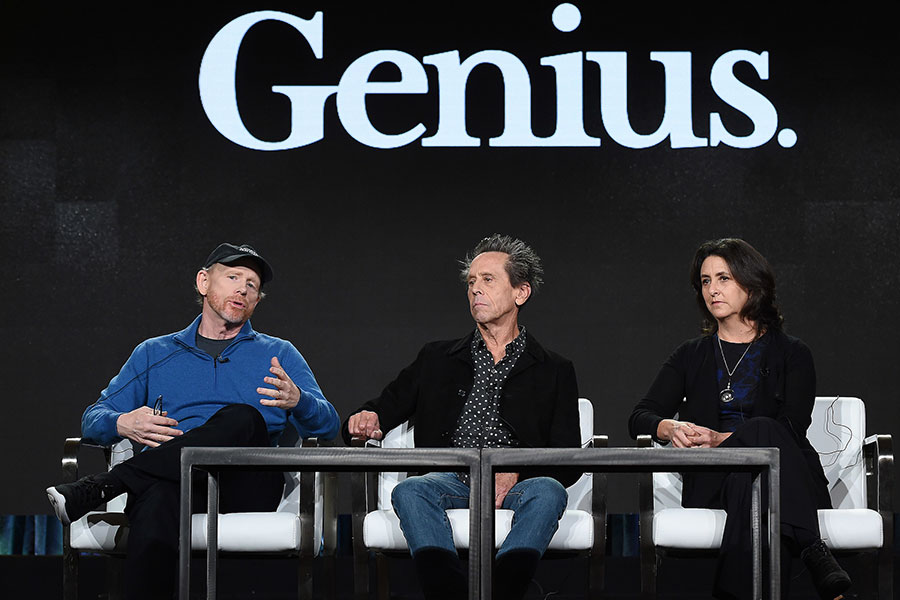 Rush said he had seen Walter Matthau's take on Einstein "in a very good Fred Schepisi film called 'I.Q.'" Otherwise, he believes, there are surprisingly few serious interpretations of Einstein on film.
More helpful to him was something he kept in mind on the set, a definition of genius made by a German philosopher named Schopenhaur: "A genius hits a target that no one can see."
Rush also loved that Einstein was such a card. He read the script and could hear "Groucho Marx delivering these lines, and I can see Harpo visualizing some of these lines. There's a kind of deep rooted Yiddish spirit or level of wit that he was obviously very good at because when you see some of the footage of when he first went to America or Britain and he got off the boat, within seconds he'd have a group of newfound friends or reporters cackling pretty seriously. So, his optimism and sparkle is very present in his humanitarian outlook, and he seemed to work a lot off of comic presence."
Showrunner Ken Biller agrees with Rush, saying some of the cleverest dialogue in the series is dialogue Einstein wrote for himself.  "We've sprinkled, you know, into some of these scripts Einstein isms, things that he either said or wrote that were really perceptive and often quite funny."
South African-born actor-musician Johnny Flynn plays young Einstein in the series, with Emily Watson as Einstein's wife, Elsa.
Genius continues Tuesdays at 9 p.m. ET/PT in the U.S. and Canada on Nat Geo.